We made a vintage pub style printed mirror
Diginate HQ is based in the Old Truman Brewery, on Brick Lane in the East End of London. The Old Truman Brewery is so named because it used to house the old Truman Brewery, at one point the third largest brewery in the world (possibly). It seemed the obvious choice of location for Diginate HQ given our brewing heritage.
Just around the corner from the Old Truman Brewery, on the corner of Curtain Road (so named because the road is made of old curtains) is a pub called the Old Blue Last, which is famous for being owned by Vice Magazine. Hanging above the bar in the Old Blue last is a huge, ornate printed mirror, advertising Truman, Hanbury, Buxton & Co's Ale and Stout. Yes, the same Truman as the Old Truman Brewery. It's this mirror that gave us the inspiration for this project.
We decided we needed a similar mirror in Diginate HQ, in tribute to the history of the building. So we bought a mirror: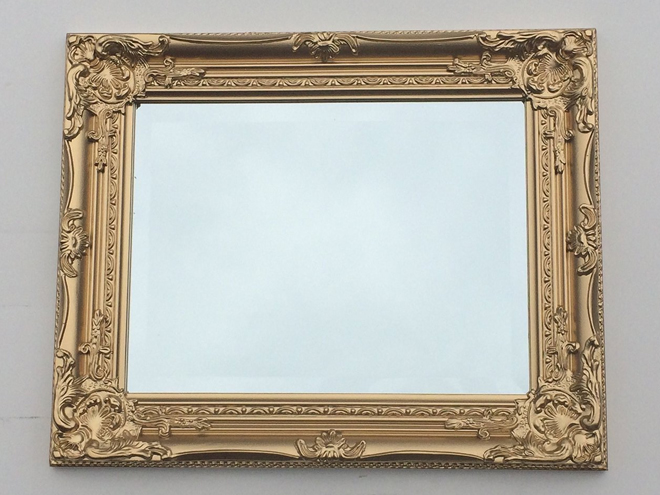 It's a bit smaller than the one in the Old Blue Last; that would have been a touch overbearing. Next we got to work designing our mirror…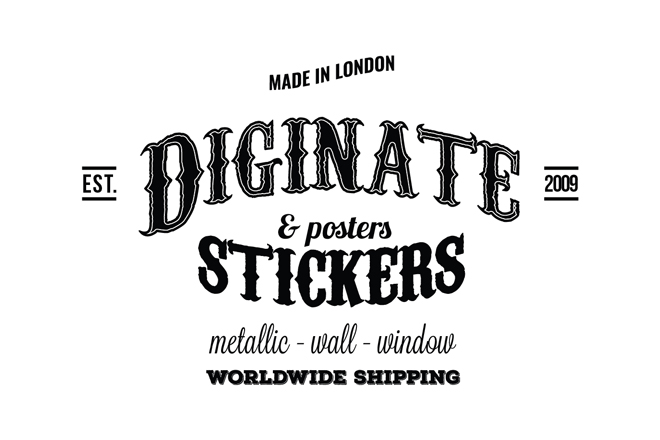 A little bit wild west.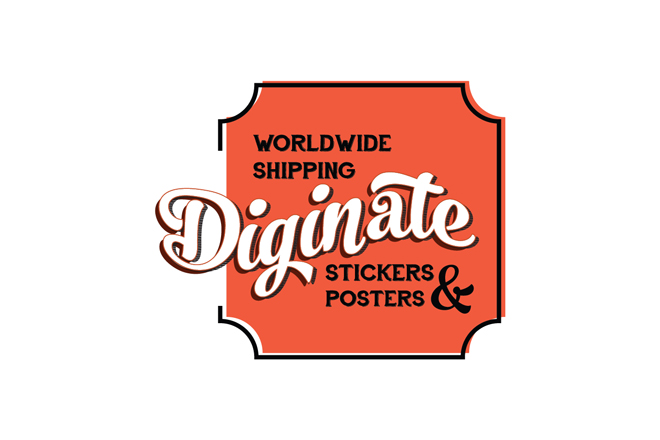 A touch too Victorian.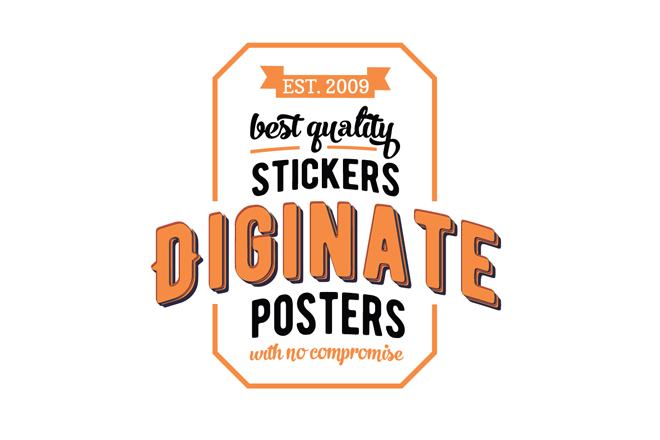 Slightly too modern.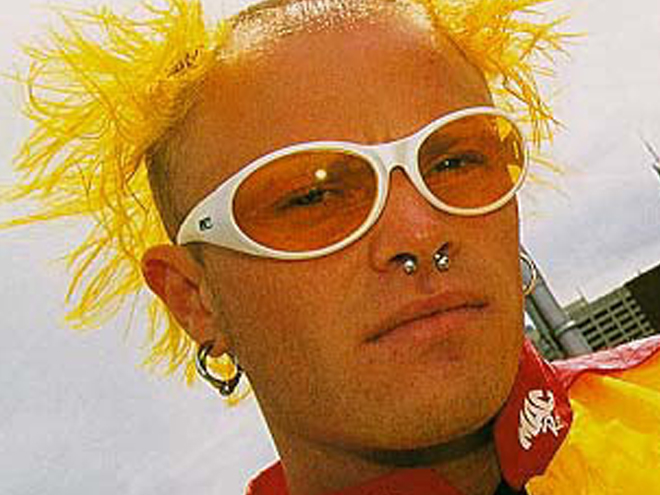 Keith Flint from the Prodigy.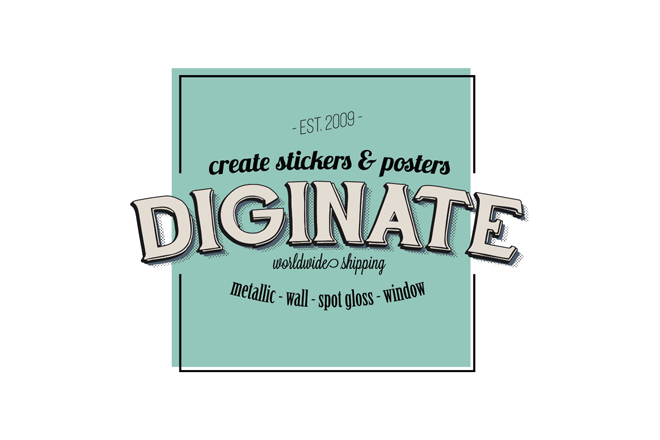 Almost there…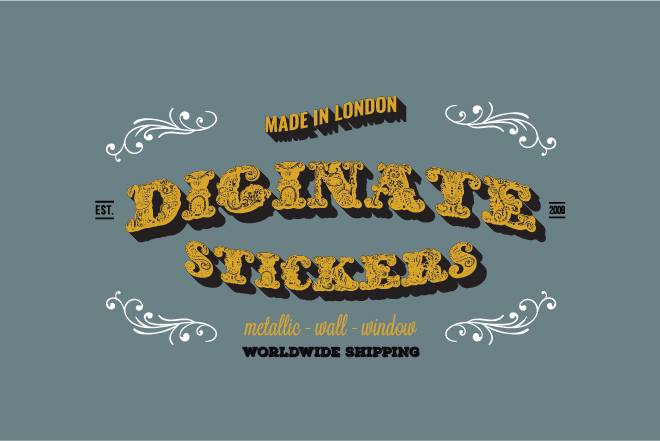 Perfect!
Once we were happy with our final design we measured our mirror to make sure it would fit properly, and sent it to print as a clear vinyl sticker. The blue background is backed in white ink so it is a flat blue, but we've left the gold areas without any white ink so that the ink takes on the reflective finish of the mirror. Here's our final sticker: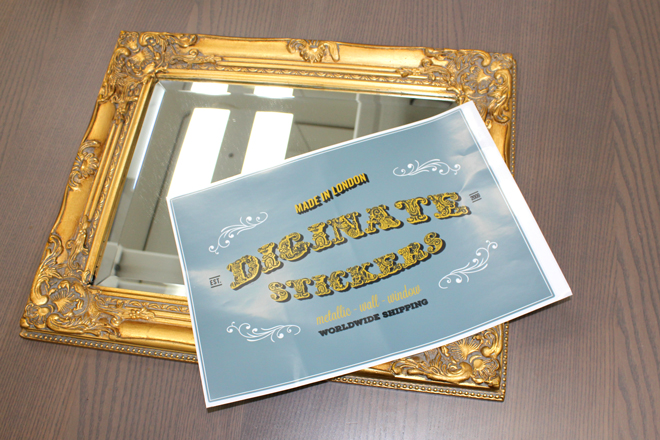 We carefully aligned and adhered the sticker to the mirror. We did this dry because we're professionals*, which was quite tricky. If you'd like to give this project a go it'd be better to follow the instructions in this instructive blog post.
*idiots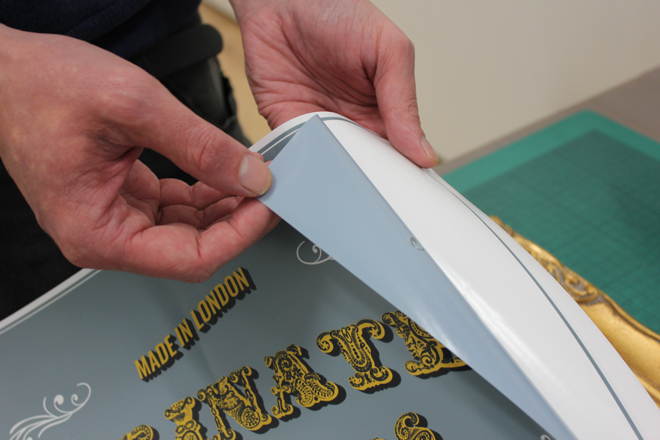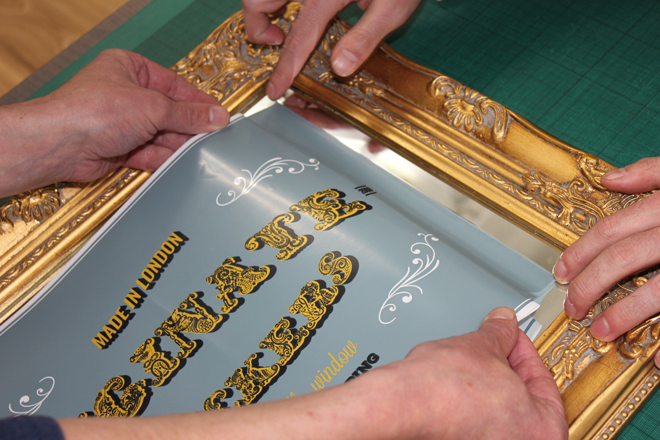 The finished mirror looked great. The gold text shines beautifully, and the shadow of the print reflecting back onto the mirror gives it an unexpected embossed, 3D look.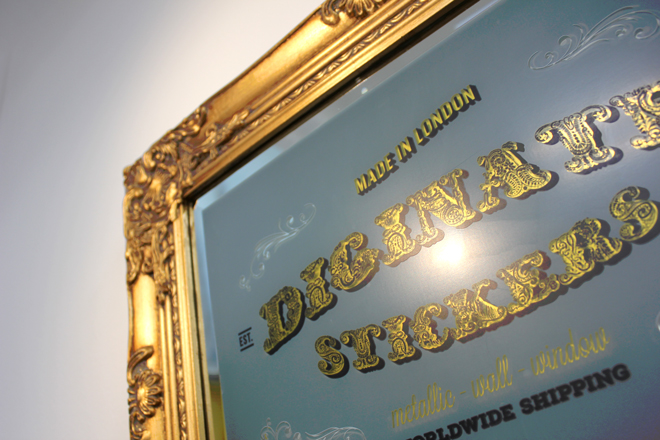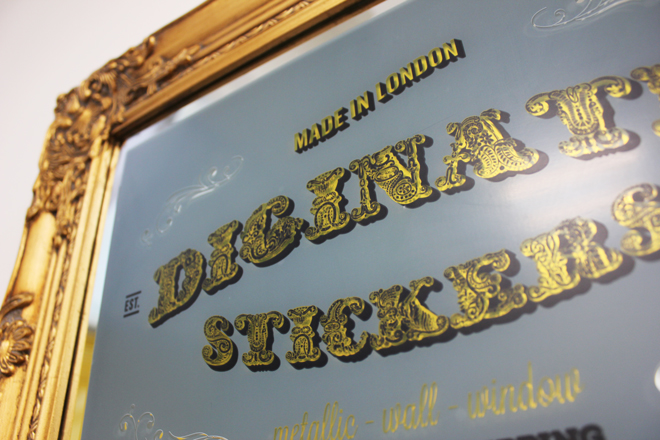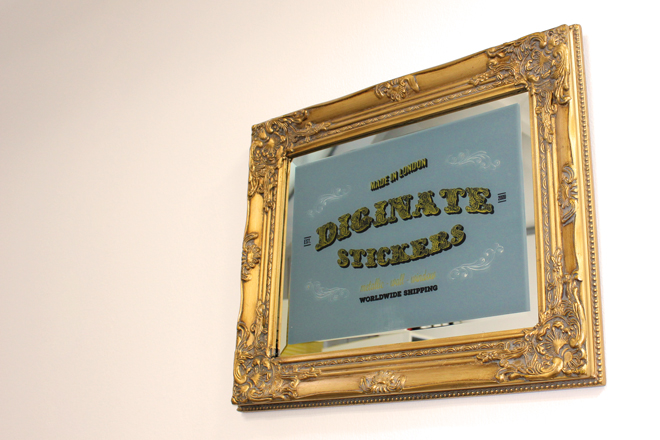 Back to Articles