Slow Mac? Speed it up with rally livery.
We've got an old Mac Pro in the Diginate office – it's the size of an aircraft carrier, cost about as much, and makes more or less the same amount of noise. Quite different to the latest Mac Pro, which has been aesthetically inspired by a black hole, has a unified thermal core just like planet Earth, and more power than god.
We love our Mac Pro, but it has got a little slow in it's old age, like the rest of us. Unfortunately, an aircraft carrier budget doesn't get you near to the new model, so the Diginate Finance Manager told us to upgrade ol' Maccy to get it up to speed. So we sat down and brainstormed.
There's a wealth of information on the internet about how to upgrade an old Mac. It seemed to require lots of computer bits, enormous expense, and almost guaranteed electrocution. We quickly abandoned this idea – clearly the best way to make a slow thing fast is to put rally graphics on it.
This is our inspiration – the Lancia Delta Group A. The normal Delta was a run of the mill hatchback, but once equipped with the famous Martini race livery it became a fire-breathing world beater: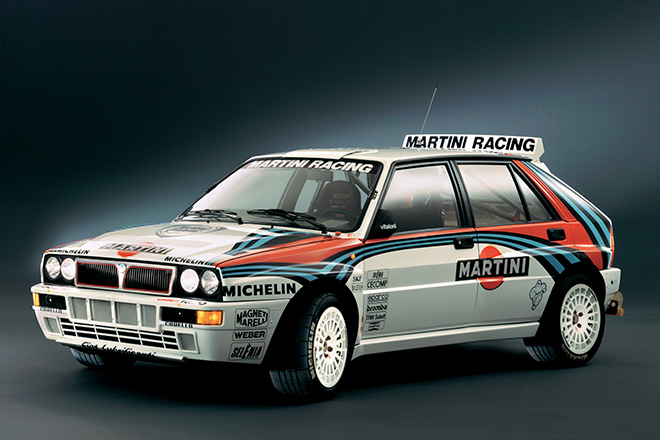 We measured up the Mac Pro and designed some graphics, replacing 'MARTINI' with 'DIGINATE'. Far be it for us to promote alcoholic beverages on our blog.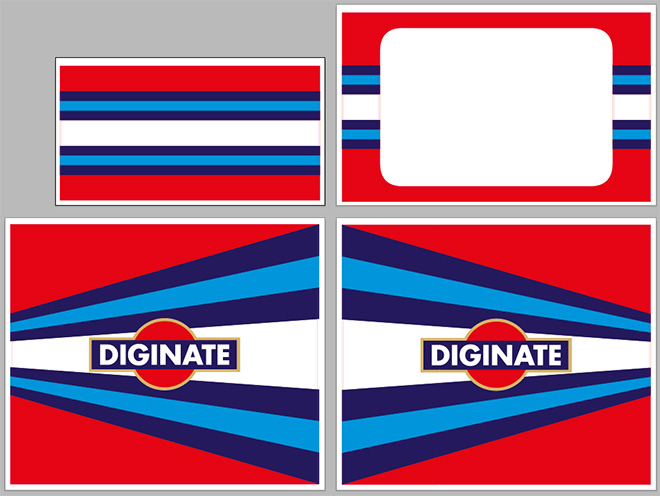 Here are the finished gloss vinyl stickers: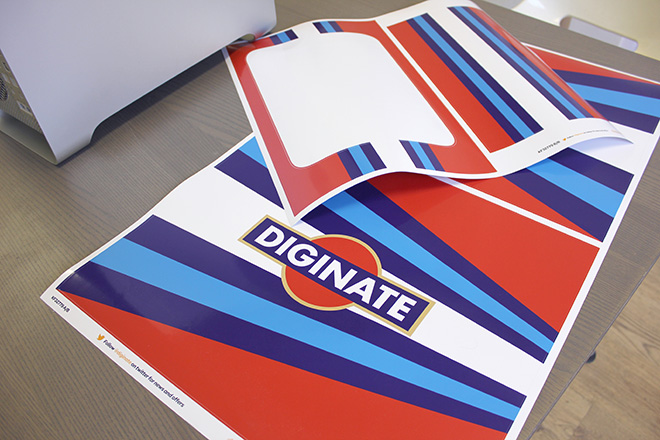 And our Mac Pro, ol' Maccy. We've never called it that.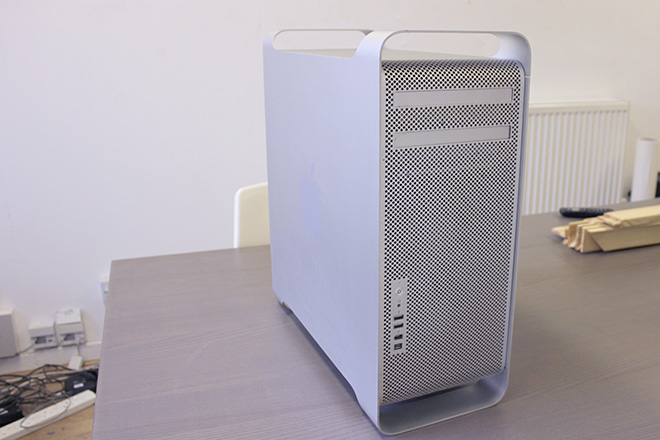 Mac Pros' have a panel on the side you can remove to put graphics on: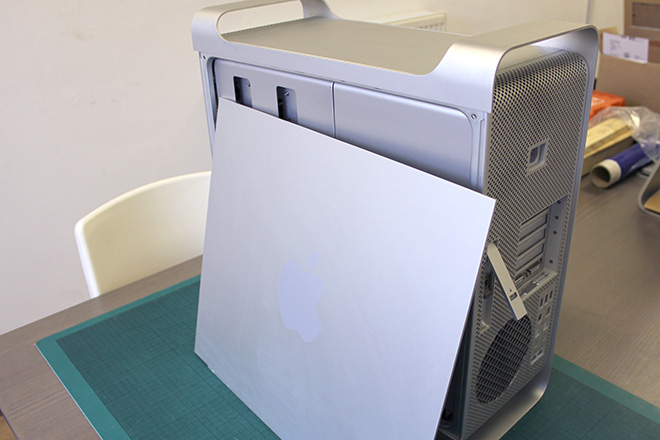 It's quite difficult to apply large graphics to a Mac Pro, so we sprayed a little soapy water on it so we could position the stickers correctly. Take care not to spray soapy water into your Mac Pro – it will do the opposite of speeding it up.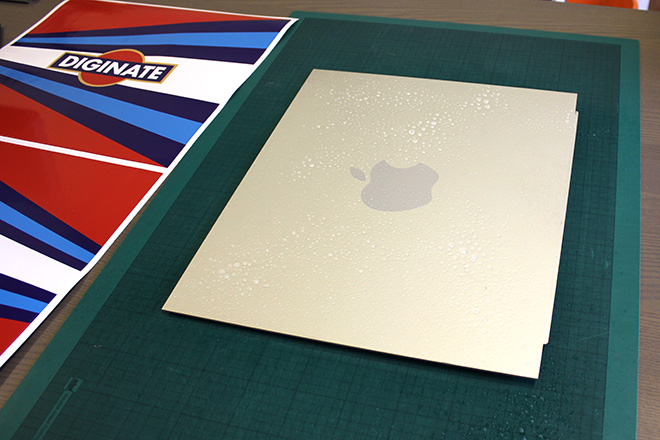 Next we carefully applied the stickers: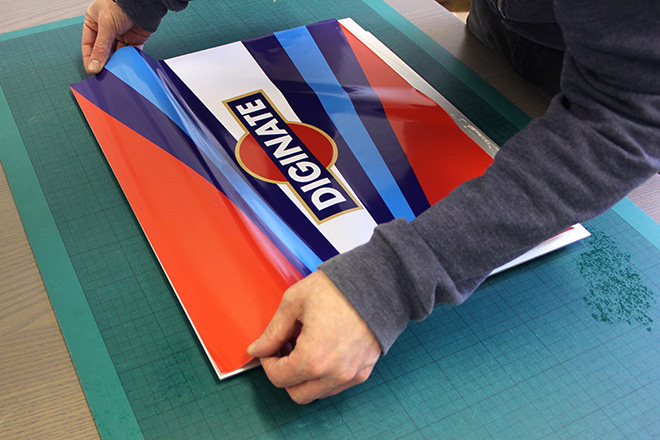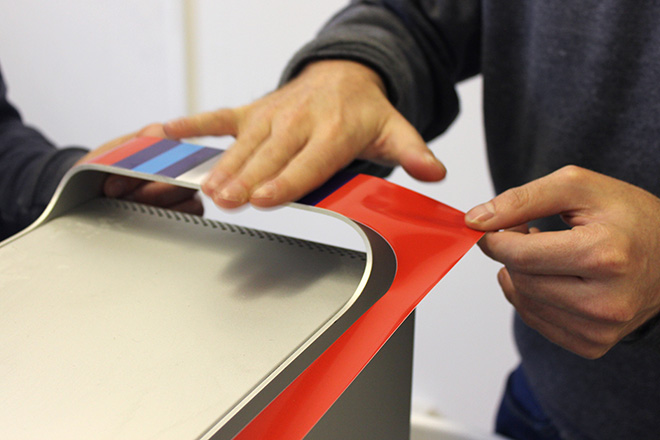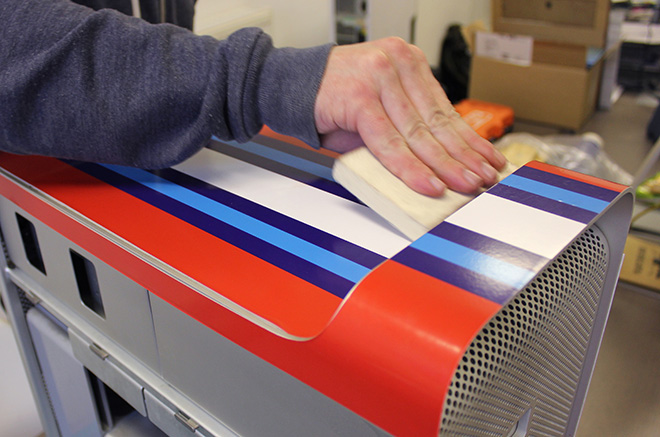 Here it is, our finished Rally Mac. What a handsome beast: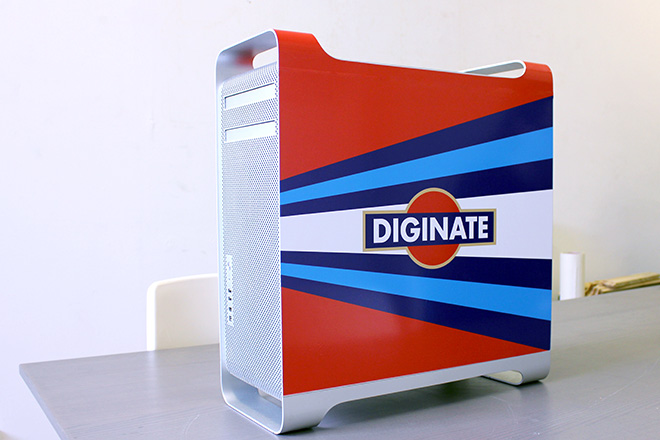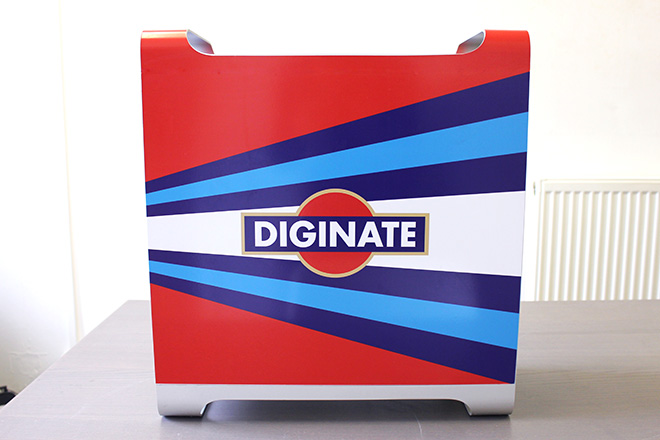 It's hard to say whether ol' Maccy is actually faster (it isn't), but it certainly feels faster. Opening Google Chrome is a new, exhilarating experience, and the smoke and noise emitted when saving a Photoshop file is quite something to behold. That might just be the soapy water we sprayed into it though.
Back to Articles