Print your own custom snapback stickers
A while back we showed you how to make dual-use clothing tags with vinyl stickers. In order to facilitate this we invented our own cutting edge streetwear brand, Eat Dig In.
Thanks to its awesome tags Eat Dig In has really taken off, so we decided to branch out into snapbacks. Fortunately, the most important element of any snapback hat is its sticker, and Diginate metallic stickers are awesome for this.
To design our snapback stickers we fired up Adobe Illustrator. In case you're an Illustrator n00b, here are some quick tutorials we've put together recently. Snapback stickers tend to follow a few design conventions:
– They are ALWAYS circular
– The design is almost always black only while the material is normally metallic
– Bold crosses, stripes and geometric shapes all work well
– Additional information is placed around the edge of the sticker
– Sans serif, condensed fonts are popular, along with graffiti styles
We came up with a selection of designs which fully communicate the ethos and values of Eat Dig In as a brand. Here they are: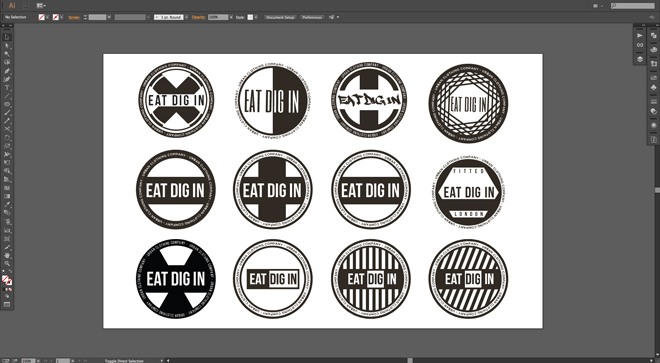 We decided to print all of them on three different materials so we can choose which looked best on the hats. We chose metallic silver, metallic gold and sparkly. Here are our finished stickers: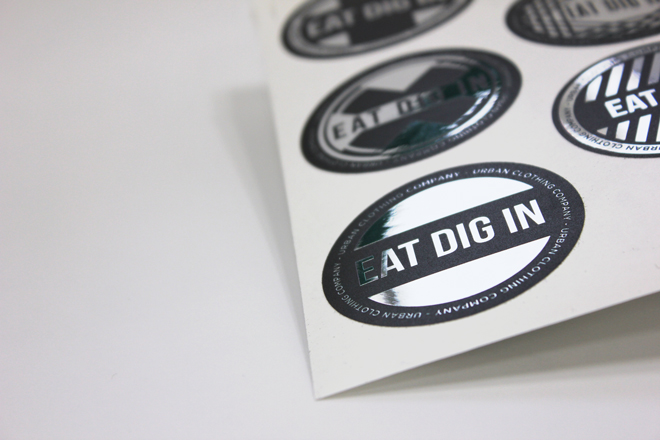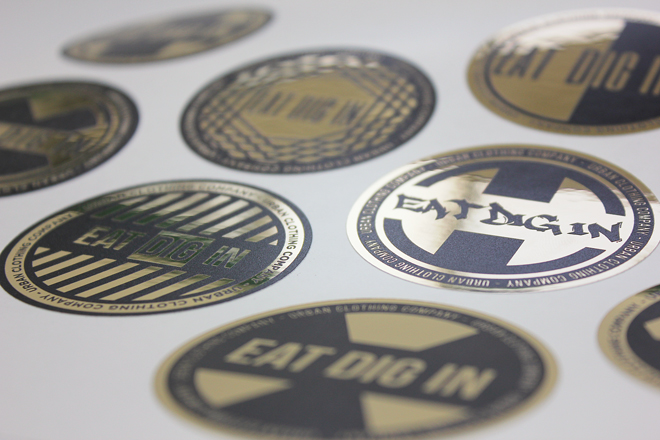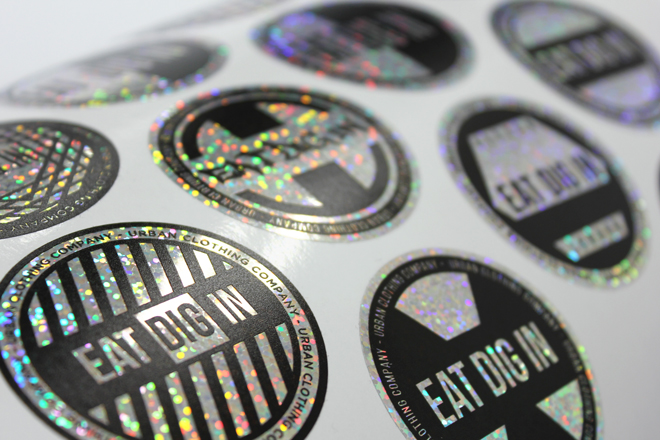 Pretty sick huh? The stickers are 5.5cm diameter circles – de rigeur for snapbacks. Since our talents lie in designing stickers rather than apparel we hired a crack team of Brooklyn streetwear designers to craft our hat. After tens of thousands of dollars and many months of work their creation finally arrived at Diginate HQ: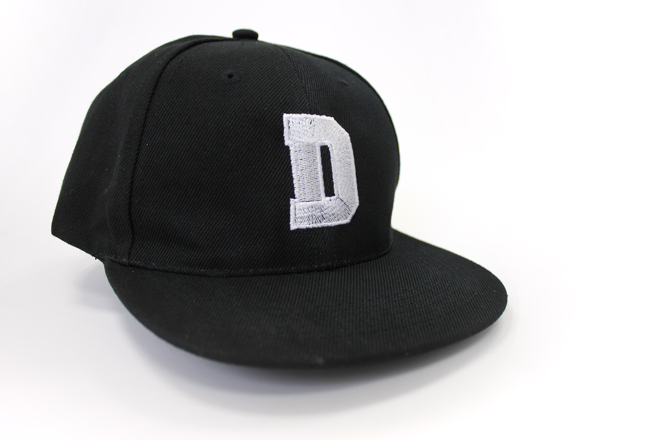 Naturally we were delighted with the finished product. Fights erupted at Diginate HQ over who got to wear it. But it wasn't complete until the stickers were applied: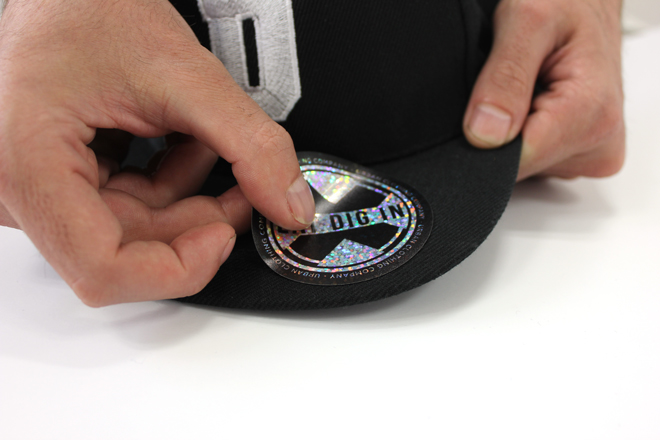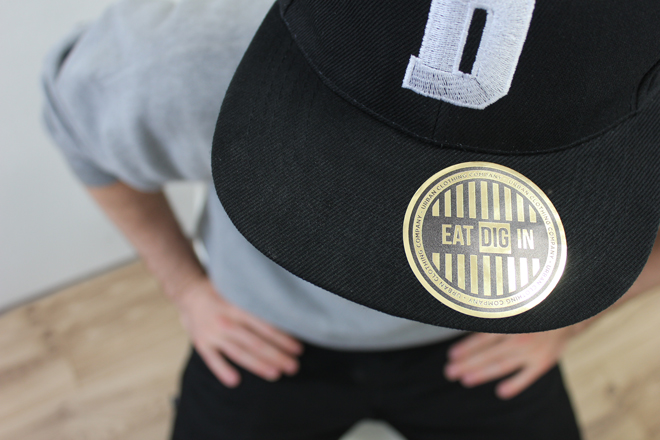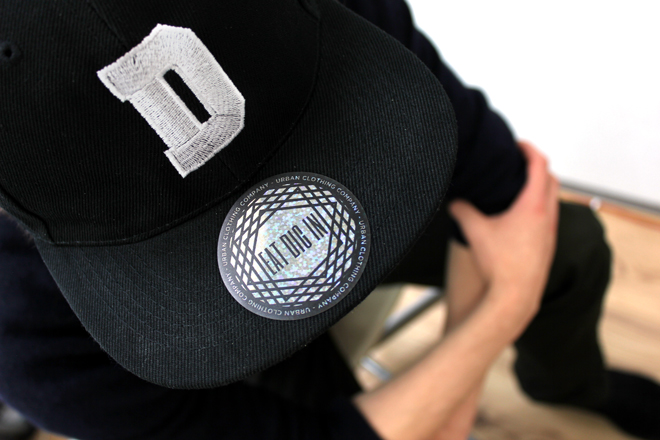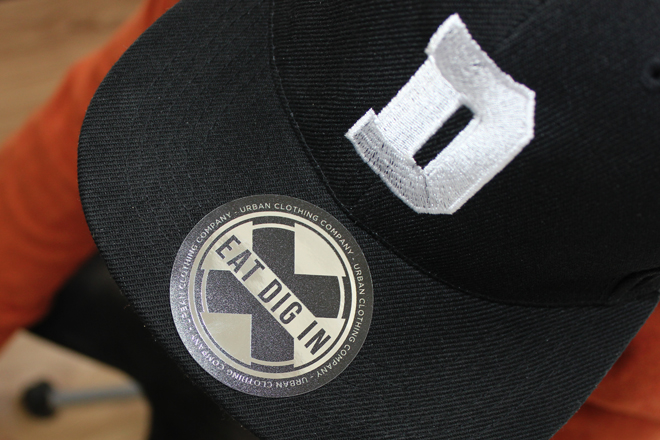 If you're thinking of ordering your own snapback stickers here's an example quote for 50X metallic silver stickers like ours.
Back to Articles