More amazing patent illustration prints (with added cats)
We recently sourced some great patent illustrations from Google Patents and framed them up nicely. We couldn't fit all the patents we liked into one blog post, so we decided to make another one.
This time we are focusing on cat related patents, or catents if you prefer. Everyone loves cats and some people love them enough to invent things to improve the comparatively short lives of our feline friends. Or things that just annoy the hell out of them. There are some great cat inventions out there, some bizarre ones and some truly disturbing ones. Here are some great, not so great, bizarre and/or disturbing ones. You decide.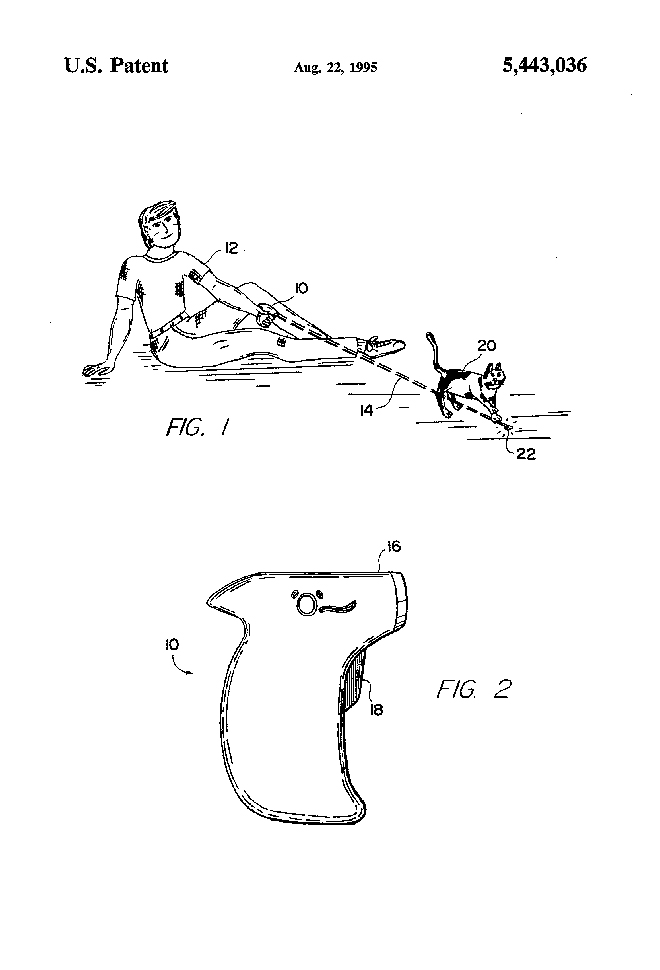 The laser pointer is a great modern cat toy for the truly lazy, but did you know that a specific cat toy laser pointer was invented back in 1995? Neither did we. It looks pretty sweet though – like a basic phaser.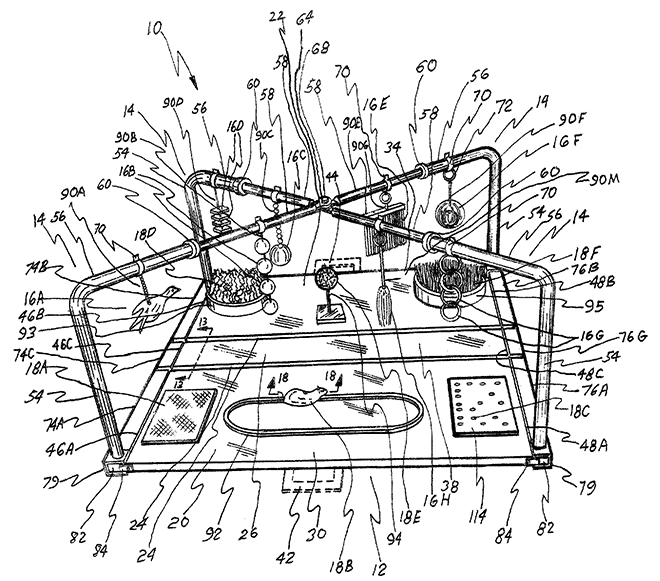 This cat toy park is another great way to exercise your cat, especially if you have a spare house you can fit it in.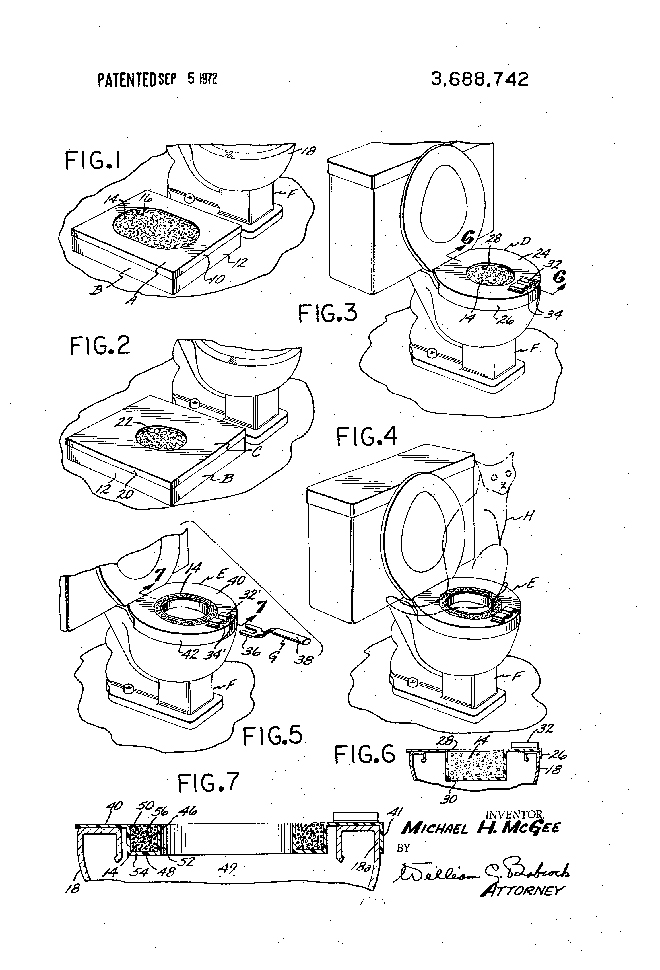 Another problem for cat owners is where to dispose of the cat's waste. Training a cat to use a human toilet is quite funny. At least until it starts taking your iPad to the toilet and stays there for two hours.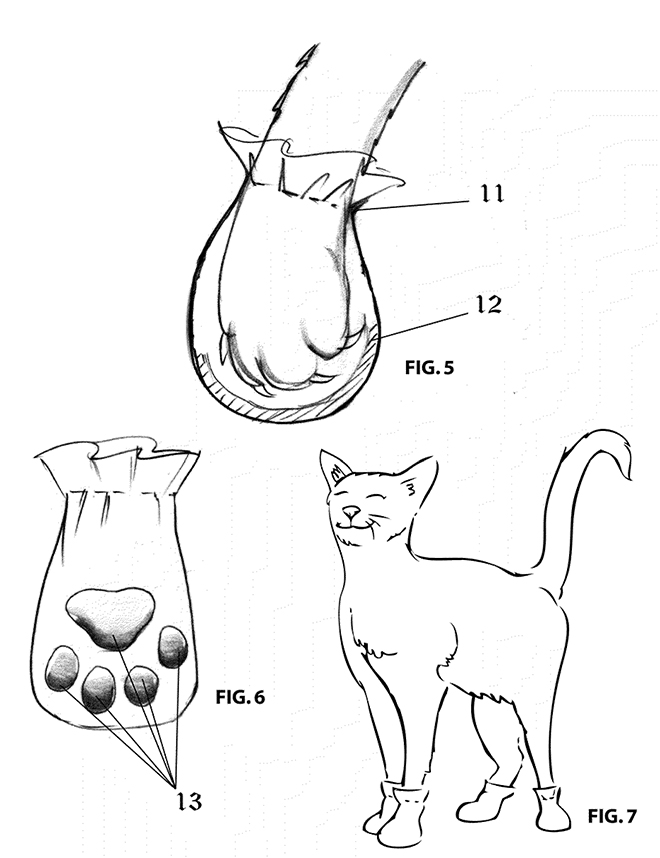 That's one happy cat! Why? Because it's wearing mittens of course! If there's one thing we've learned from cat pictures and YouTube videos it's that cats absolutely love being forced to wear things that are unnatural to them.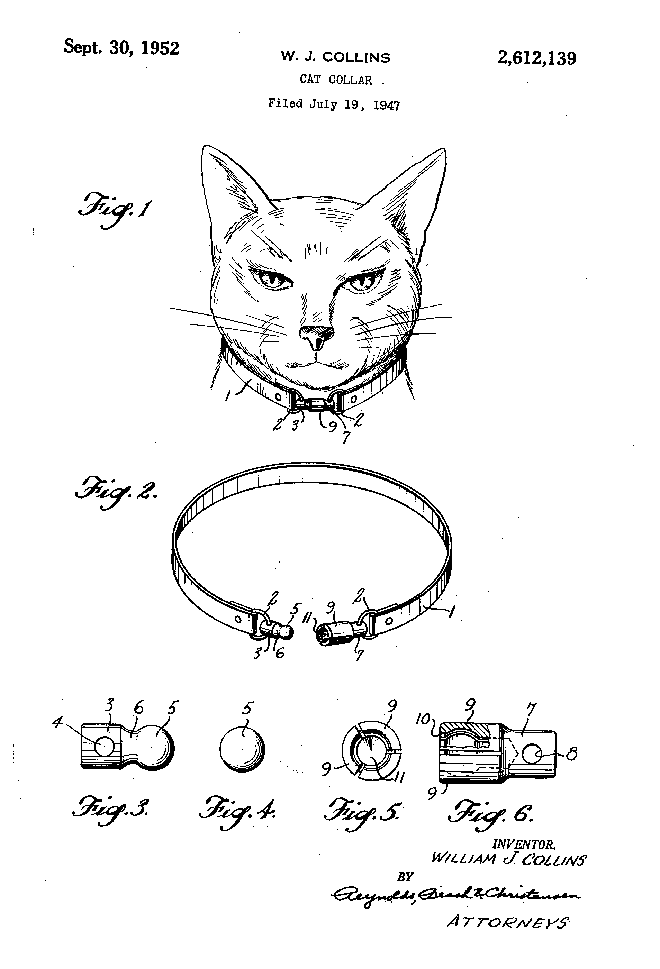 See? They love it!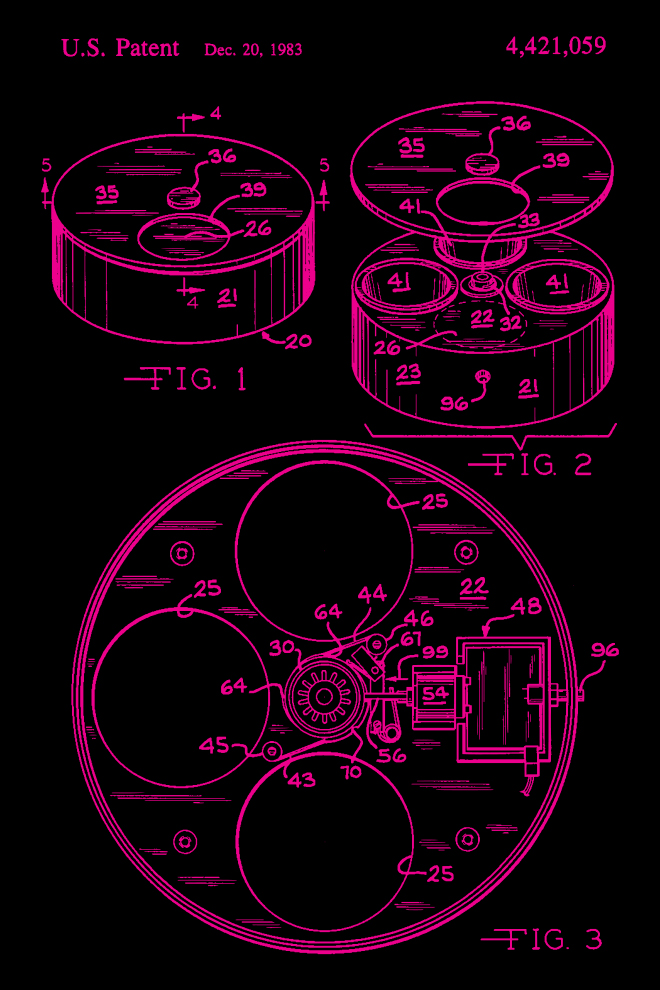 For our prints we decide to spice the illustrations up a bit, simply by adding some colour. This rather delightful looking automated cat feeder looks even better in pink.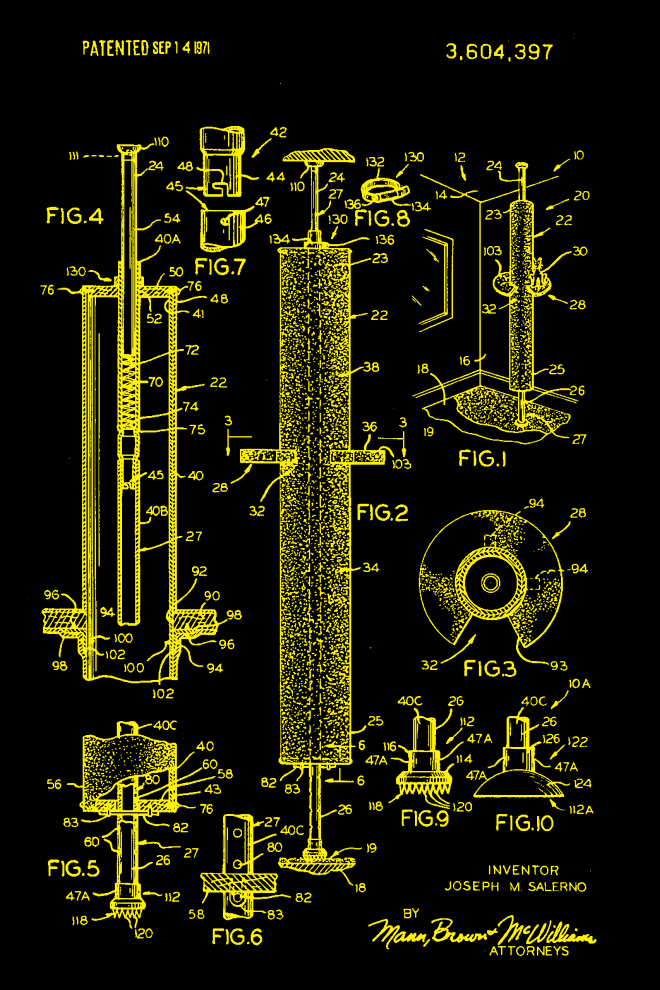 This is a combined scratching pole and perch. This was presumably invented so that the cat can completely ignore the scratching pole, ruin your new sofa and then sit on the perch to watch you run around cursing and crying.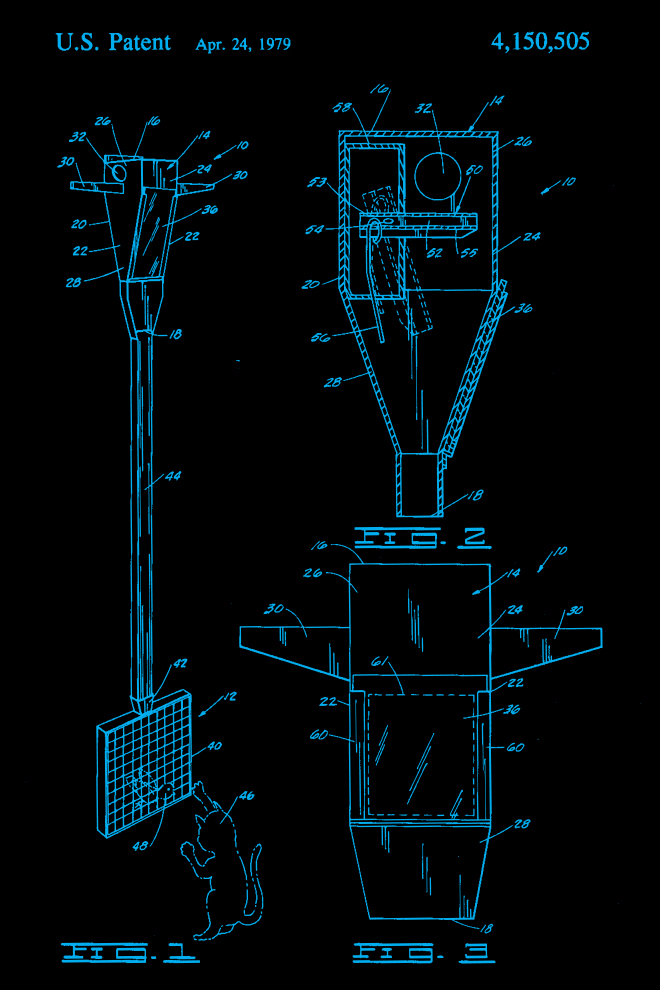 Here's how to kill two birds with one stone. Or more accurately, how to kill one bird with one cat using a needlessly complex device. This bird trap/cat feeder was, according to the inventor, created to reduce the sparrow population. Sparrows, apparently, are "taking the place of more popular birds, such as the canary, blue bird, wren, swallow, and other birds that are appealing to the eye and enjoyable to listen to". Right…
After we sorted out the artwork, it was time to print the illustrations and frame them up. We used Satin Posters to get them nice and glossy and to enhance the colours and details.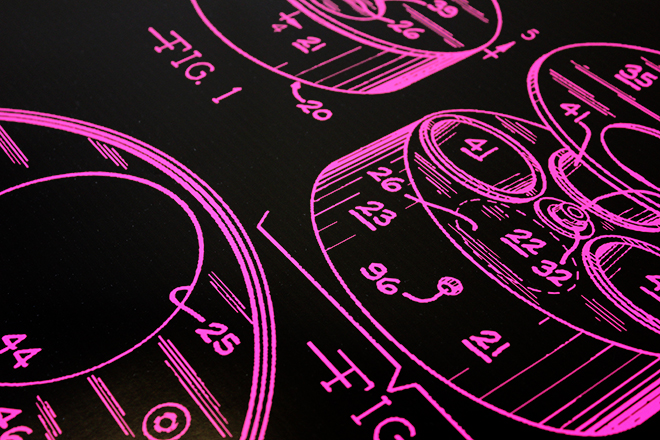 Who knows what all these numbers refer to, but they certainly add up to one nice print…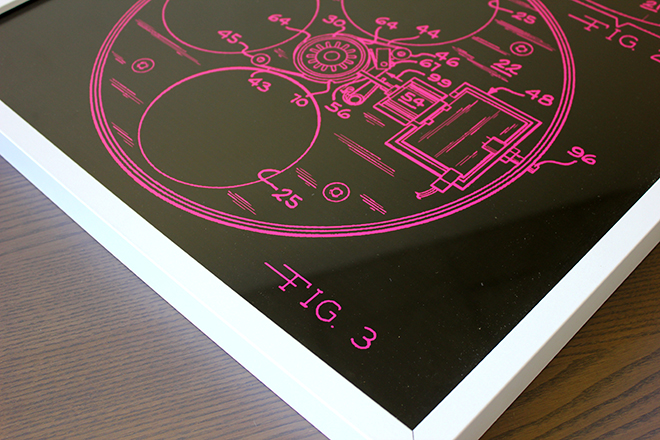 …and it looks even better framed!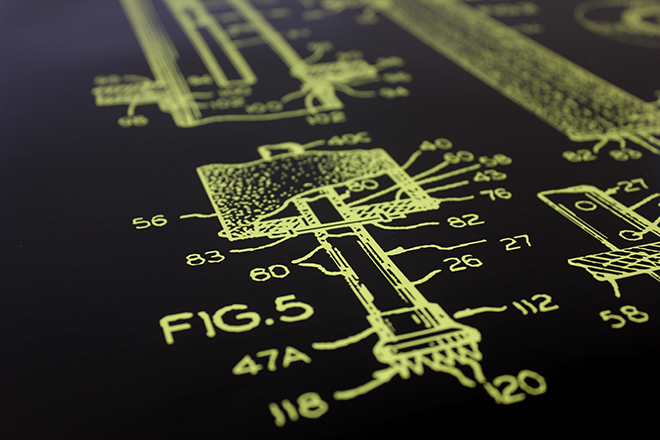 This contraption seems to need Mjölnir as an integral part. No wonder you can't buy this at Argos.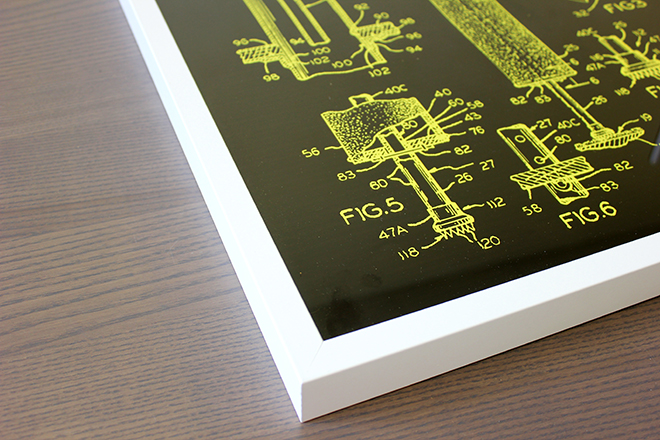 Looks pretty sweet though (I would say Thor-riffic, but that's a poor pun even by our standards).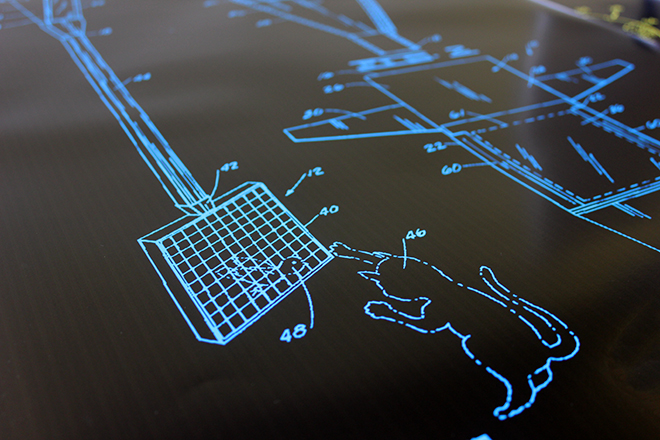 According to the description that thing inside the cage is supposed to be a sparrow, but it looks more like a monster moth with a giant head. I would keep away if I was that poor cat.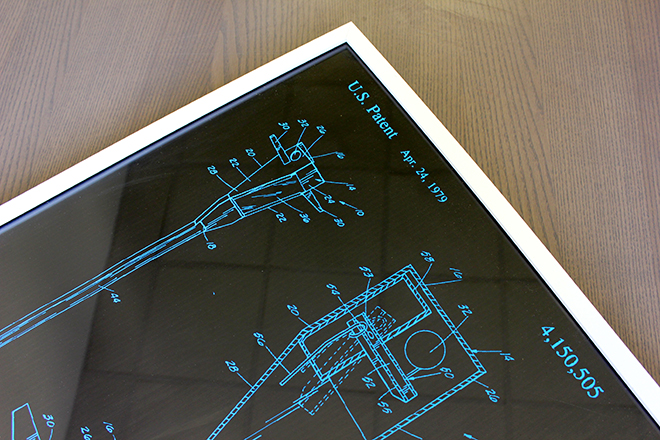 Looks more like a home made banjo from this angle. Either way, there's no denying it looks pretty great in blue.
Like the print from our last patent post these scale nicely to 60cm x 90cm, or any of the A sizes. We framed them using Ikea RIBBA frames.
Back to Articles