Patent illustrations make amazing prints
If you're looking for some unusual art for your office or home look no further! Many patent drawings are true works of art, and all US patents published before March 1st 1989 are public domain, meaning you can download and print them to your hearts content.
There are patent drawings for, well, just about anything, so if you're looking for something related to your profession, interests, or just downright wacky you're bound to find the perfect image for your wall.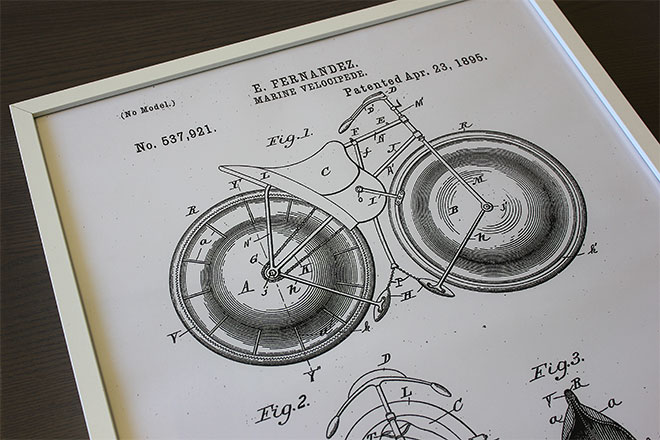 The best source for patents is Google Patents – it's completely searchable, and you can download the images as high-res files. Just make sure you select patents published prior to March 1989.
Here are some of our favourite patent drawings: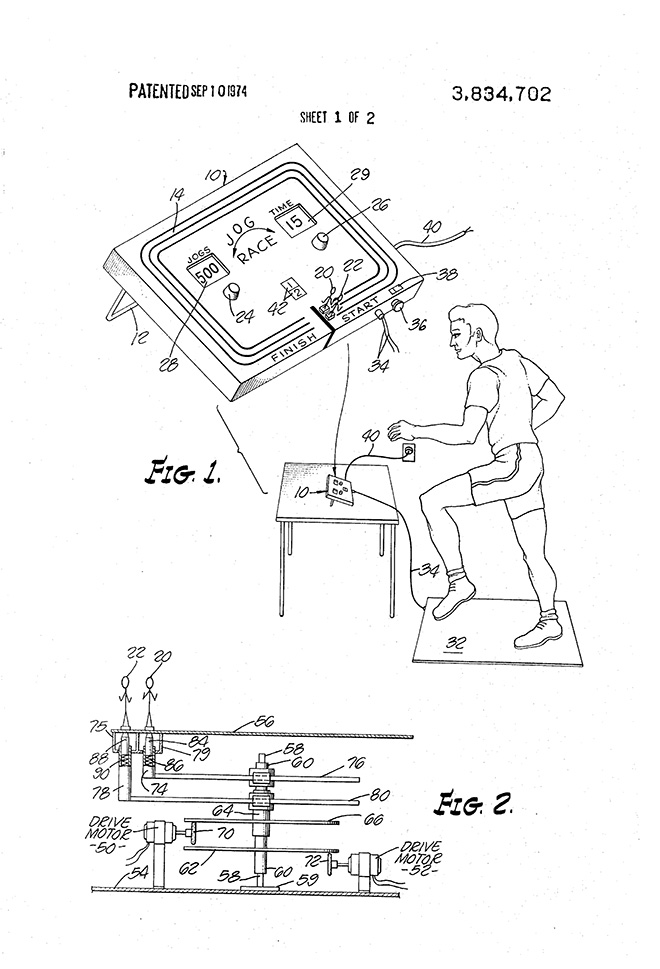 As it turns out, the Wii Fit was invented in 1974.
---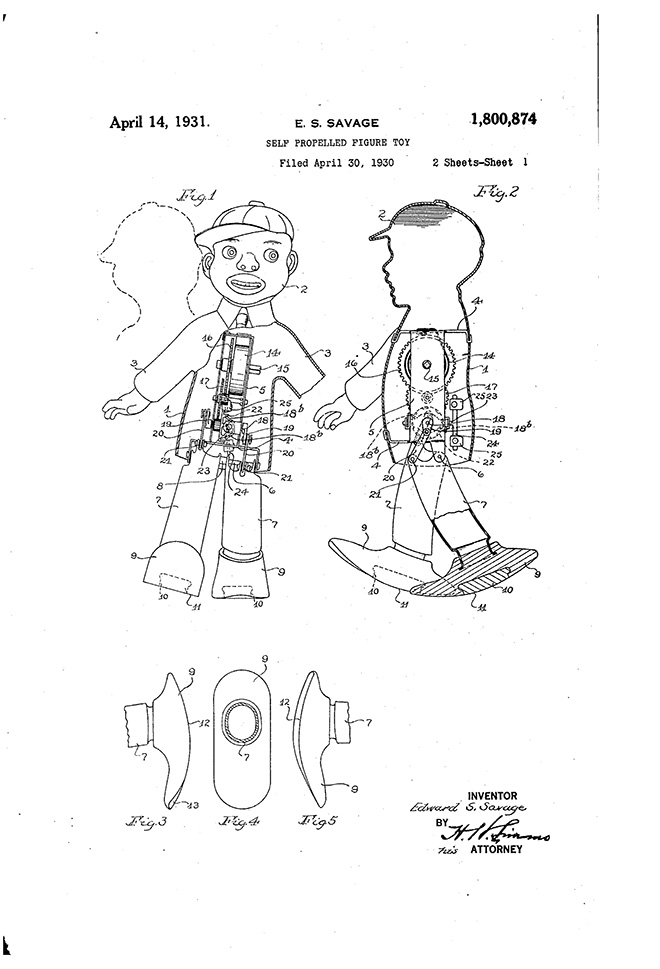 This self propelled figure toy is surely enough to give any child nightmares.
---

This self defence firearm looks like a surefire way to blow your own hand off.
---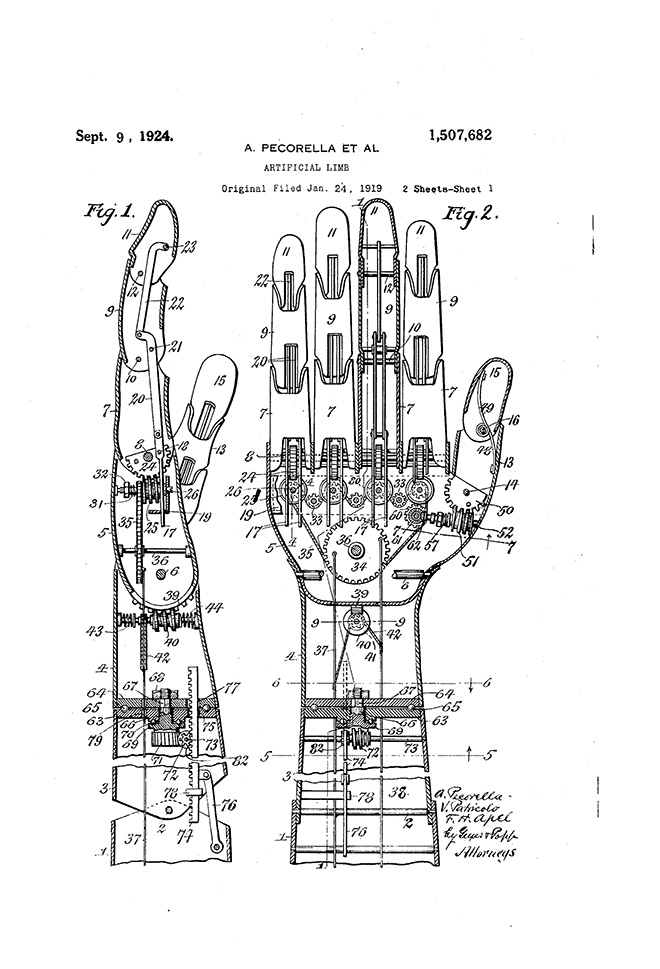 Having blown your hand off with the above patent, this artificial hand (featuring a pleasing amount of cogs) will come in 'handy'.
---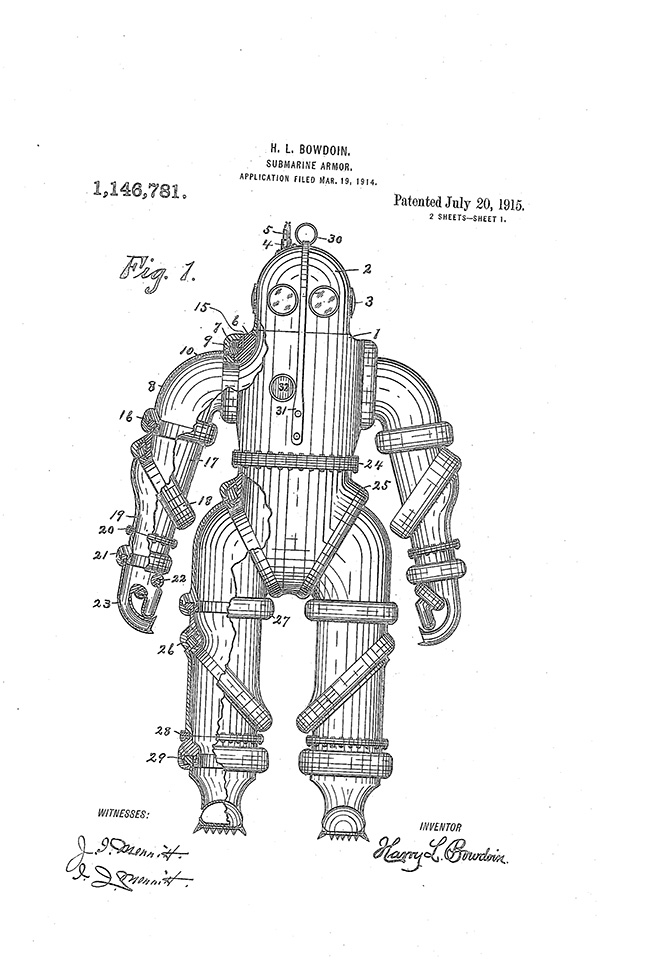 With this submarine armour what you lack in agility you make up for in style.
---

Photography fans – here's the original polaroid camera.
---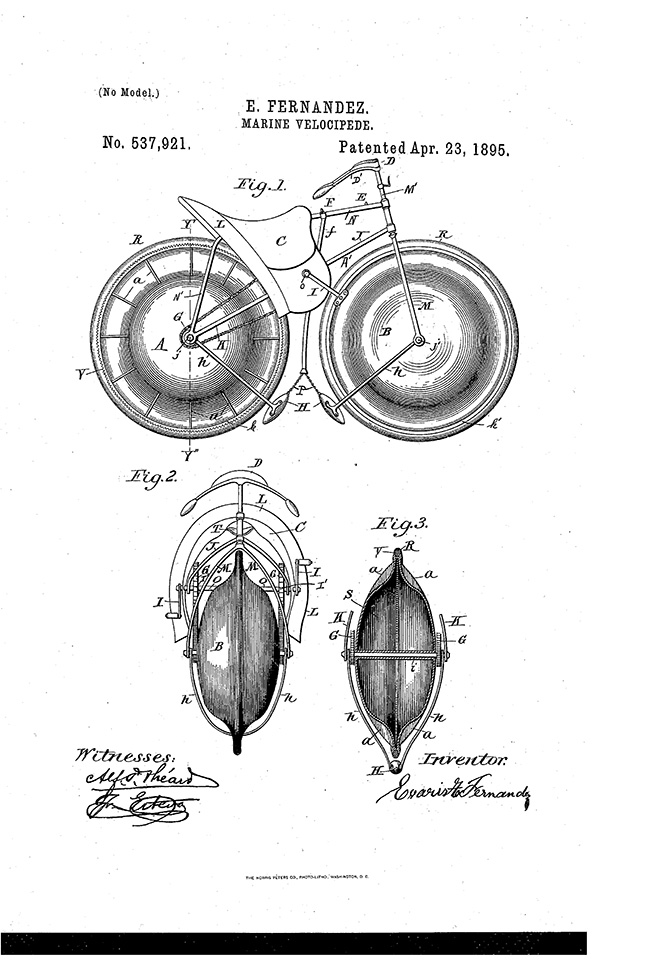 This marine bicycle would be ideal for your London commute.
---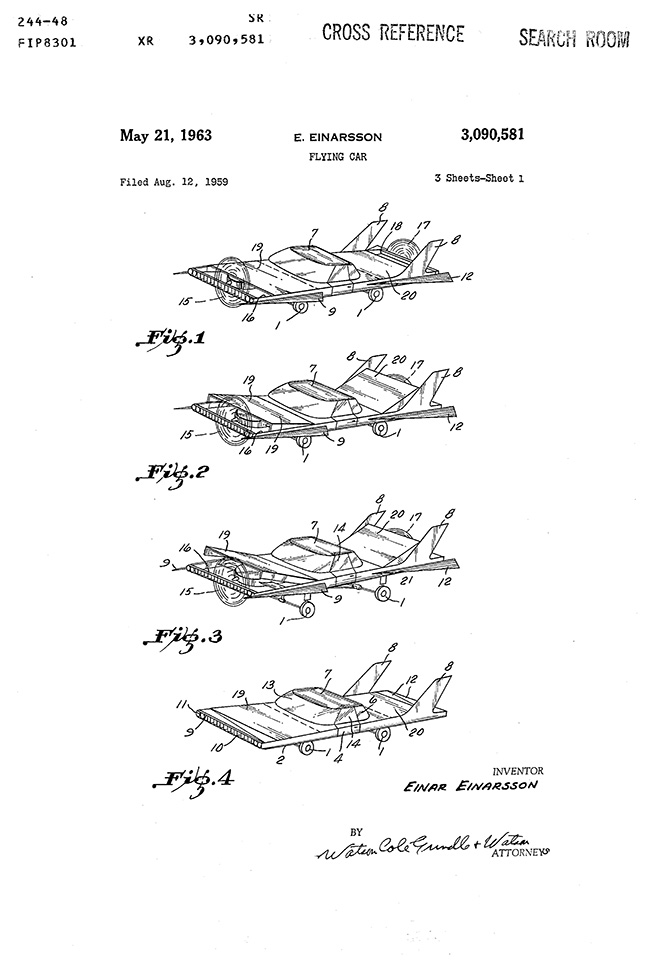 This 1963 flying car seems a touch half-baked.
---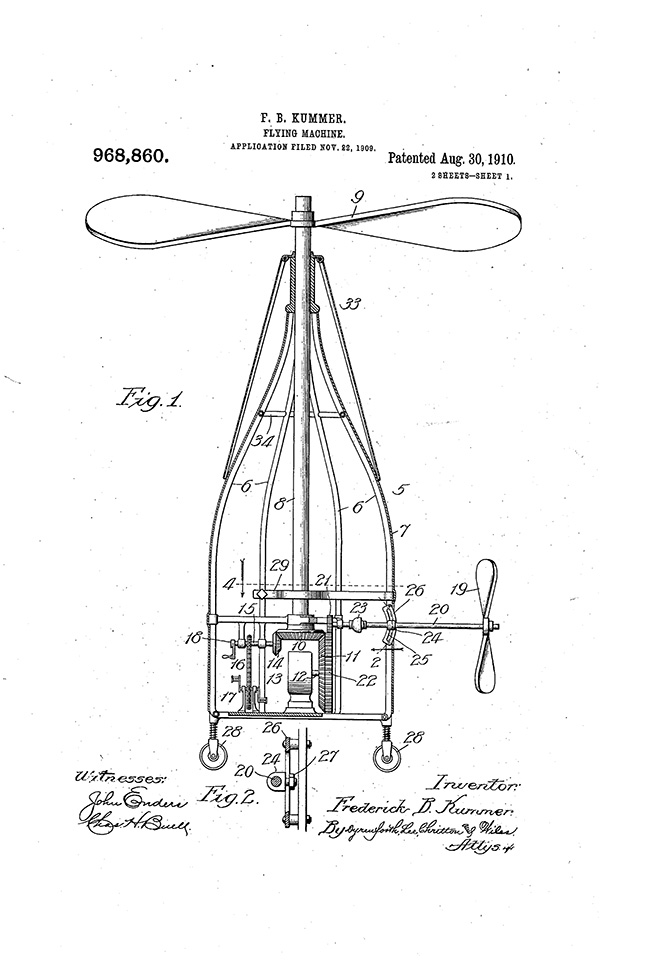 This flying machine is far more promising/deadly.
---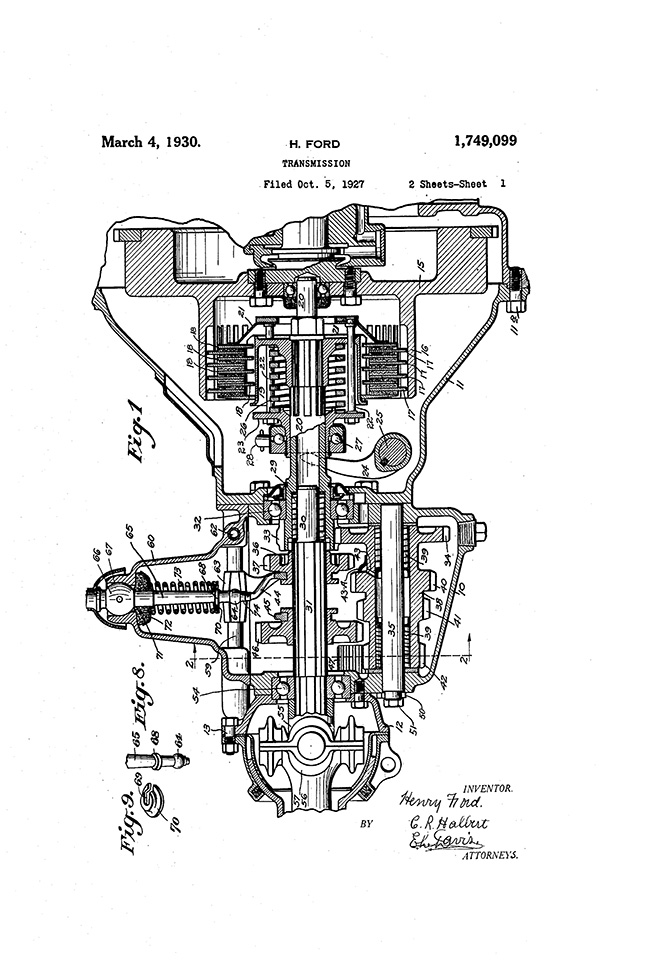 And finally, some engineering that actually works. A 1927 transmission from the desk of Henry Ford himself.
---
If you're thinking about framing your patent print they scale nicely to 60cm x 90cm, or any of the A sizes. Here's one we printed on matt paper and framed using an Ikea RIBBA frame: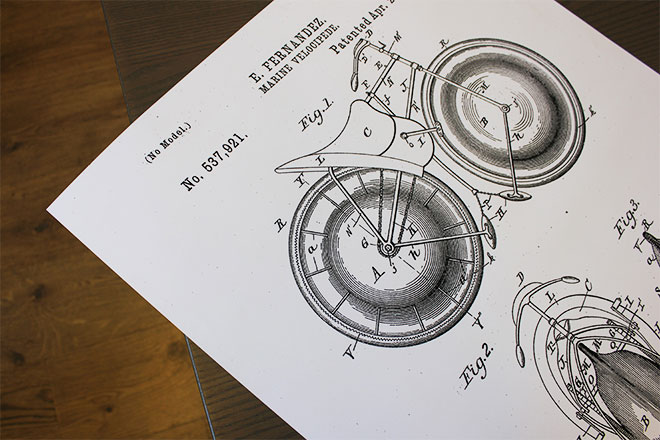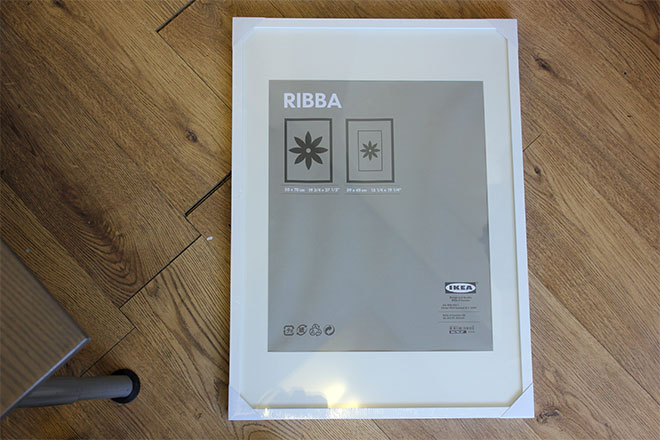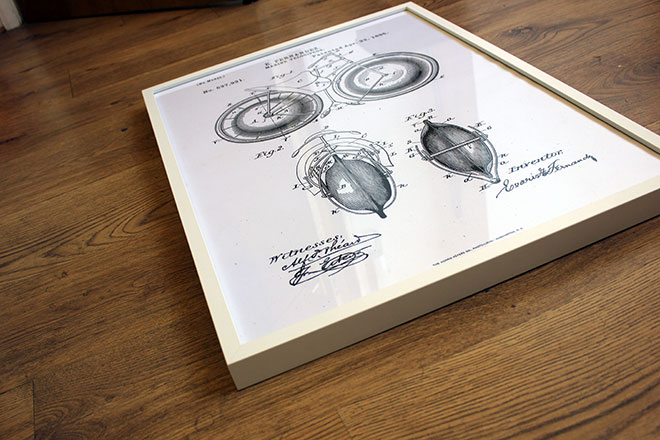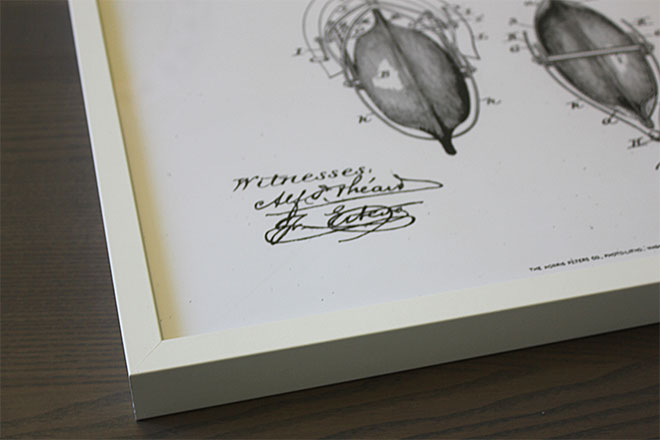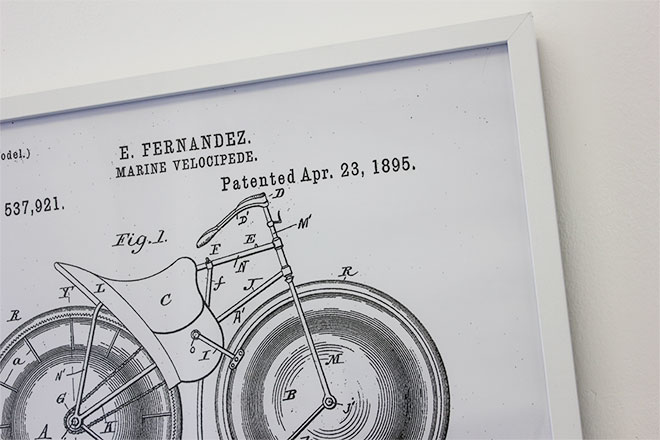 Back to Articles