We tested 4 photo editing alternatives to Photoshop
A while back we tested out 5 alternatives to Adobe Illustrator, the world's most popular vector graphics software application, and found out that some of them were actually…fine! Which gave us an idea. Why don't we do the same thing with 4 alternatives to Adobe Photoshop, the world's most popular photo editing software application, plus Adobe Photoshop itself?!
Adobe Photoshop was first launched in 1988, which was also the year the pound note was withdrawn from circulation. Coincidence? We think not. With no pound notes to photoshop into credible forgeries, the world's 132 computer users immediately set about photoshopping human faces onto animals, and vice-versa. Over time, though, Photoshop became the de-facto image editor of choice for serious photographers, designers, artists and dating site users worldwide.
The one big problem with Photoshop, though, is the price. It's not cheap, so we tried out 4 lower-cost alternatives using our tried and tested 20 minute challenge…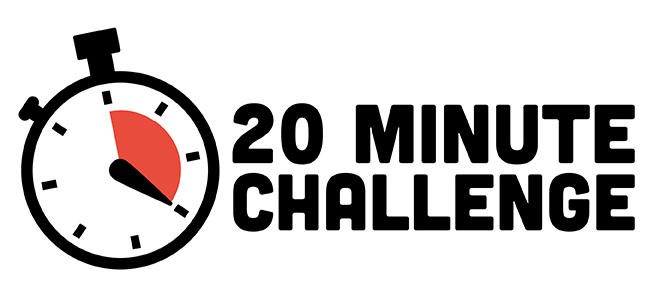 This time around the task was to recreate a classic album cover in 20 minutes, with no prior experience of the software package. Let's see how Max got on…
---
Acorn 5
From tiny acorns great classic album cover recreations grow, or so they say. To test this theory out we presented Max with a copy of A Tribe Called Quest's second and perhaps most critically acclaimed album The Low End Theory. Here's how he got on:
Acorn is only available on Mac, so if you're a Windows user who wants to use Acorn you're either going to be £1000 lighter in the wallet department, or bang out of luck. Max found the interface outdated, resembling a OSX Tiger era UI, but CPU usage is managed brilliantly resulting in a smooth, responsive experience with no curser lag or rendering delays. 7/10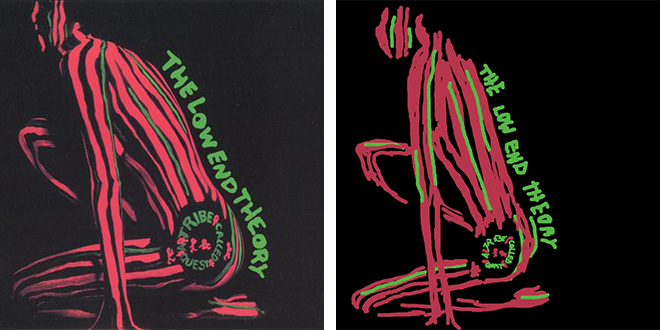 Acorn 5 is available here for $29.99
---
Pixelmator
Next up was Pixelmator, a slick OSX app with a pleasingly unslick $29.99 price point. To test Pixelmator we gave Max a copy of the Stone Roses' eponymously titled 1989 album 'The Stone Roses'. With it's distinctive cover art by Roses' guitarist John Squire, 'The Stone Roses' should pose a worthy challenge to Pixelmator.
Max liked Pixelmator. It may lack some of the pro features Photoshop offers, but is a solid alternative for people who need basic and easy to use retouching tools. 7/10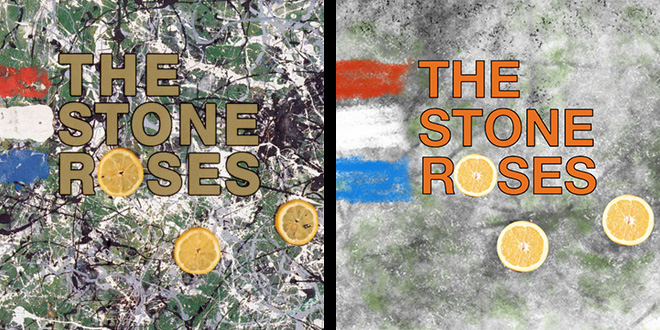 Pixelmator is available here for £22.99.
---
GIMP
The GIMP project was started in 1995, around the same time as the Gay Dad project. It didn't take long until the band found themselves on the front cover of esteemed music mag NME. GIMP, on the other hand, has probably been deployed less frequently on the cover of major magazine titles – as an open-source equivalent to Photoshop, it lacks the Adobe product's power and slick interface. The project has matured over time, however, unlike Gay Dad who imploded after their underwhelming second album Transmission.
Let's see how GIMP performs on the very same album cover…
GIMP took over 4 minutes to load on Max's machine, and subsequently crashed both itself and other applications (including our screen casting app) due to it's heavy CPU usage. Sadly GIMP didn't cut it in this test, although it offers more features than other low-priced Photoshop equivalents, and may perform better on PC. It is also the only free software in our test. 5/10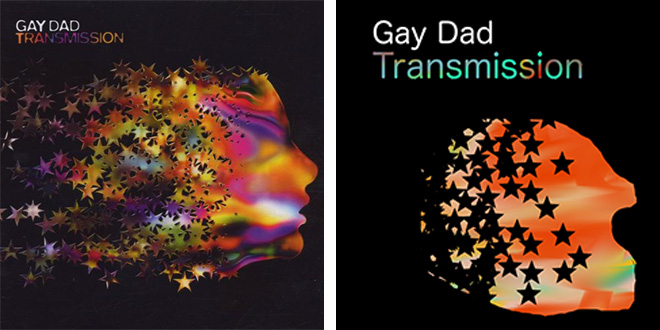 GIMP is available here for free.
---
Affinity Photo
Affinity Photo comes from Serif, the guys who brought you Serif PagePlus. We tried out their Affinity Designer in our Vector Graphics test, which impressed Max with it's infinite zoom. Food and Liquor comes from Lupe Fiasco, the guy who brought you Food and Liquor II.
Affinity Photo is being pitched as a genuine alternative to Photoshop, and featured heavily in the Apple Design Awards, so Max was excited to try it out. Fortunately it didn't disappoint with a slick interface, quick rendering and rapid cut and paste. 9/10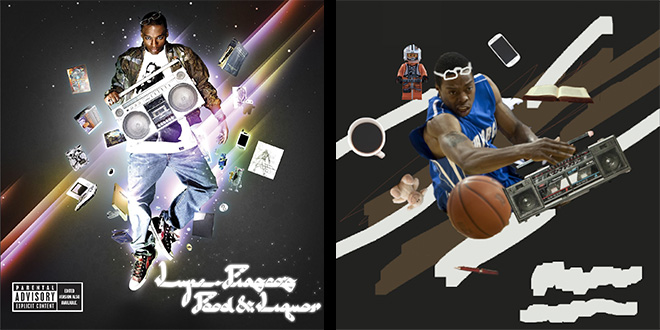 Affinity Photo is available here for £39.99.
---
Adobe Photoshop
So how do the alternatives compare to the big daddy himself, Adobe Photoshop? We cranked up our version of CC 2015 and armed ourselves with a copy of 50,000,000 Elvis Fans Can't be Wrong, a compilation of some of the King's greatest hits, and the inspiration for the Fall's 50,000 Fall Fans Can't be Wrong.
The King of Photo Editing Applications made short work of The King of Rock'n'Roll's hits compilation, as you would expect. The gold lamé suit was recreated to perfection, and text rendering was faultless. 10/10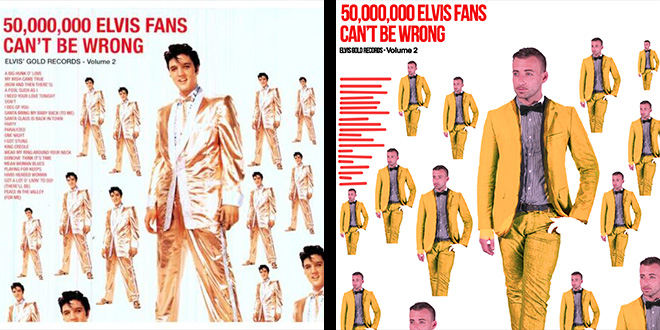 Adobe Photoshop is available here from £8.57 per month.
---
Overall
Unlike some of the albums featured, none of these software packages were a disaster. GIMP suffered from performance issues, but is impressively featured for a free software package. Affinity Photo is a real Photoshop contender, Acorn's dated UI masks a powerful app, and Pixelmator is quick and easy to use. If you have the budget, though, Photoshop is still the best of the bunch.
Back to Articles