We made some customised playing cards
Ever wanted to create your own unique playing cards? We hadn't, until we did, and then we did it. As it turns out, Diginate metallic and spot varnish vinyl stickers can be manipulated into a pretty special deck. Here's how to do it…
I know what you're thinking: Stickers!? Playing cards!? Cats? Crazy golf? And you're right. To make stickers into playing cards you have to follow a special technique detailed below. To make cats play crazy golf you have to fit them with opposable thumbs and those baseball caps with the top bit removed.
We're going to mount two stickers together to make the cards, with a 260gsm (or thereabouts) piece of paper in the middle. This will give you the rigidity required. We set up the artwork for the front and backs of the cards on identical sized sheets, with the card designs positioned correspondingly.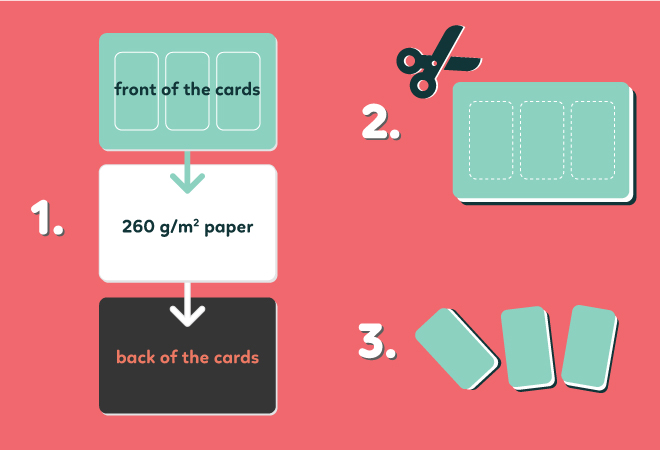 First carefully apply the front sticker sheet onto the 260gsm paper. Then trim the excess paper off, so it's exactly the same size as the sticker sheet. Flip it over, and stick the reverse sticker sheet into place – they should be aligned! Then trim them down with a ruler and craft knife, paper trimmer, or scissors if you prefer the rustic look.
We used a
special high tech machine
to round the corners off, just like regular cards.Using the same technique we also created packaging for the cards, using a template off that internet – you can get it here. Here are the results:
Gold Cards
Remember when we showed you how to add metallic tints to your stickers? Fortunately we did, so we used this technique to create gold cards, using two different gold hues to form the design – all printed on silver foil. Swanky: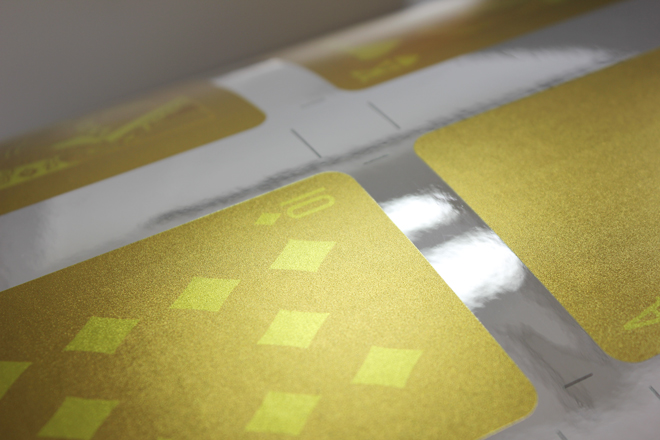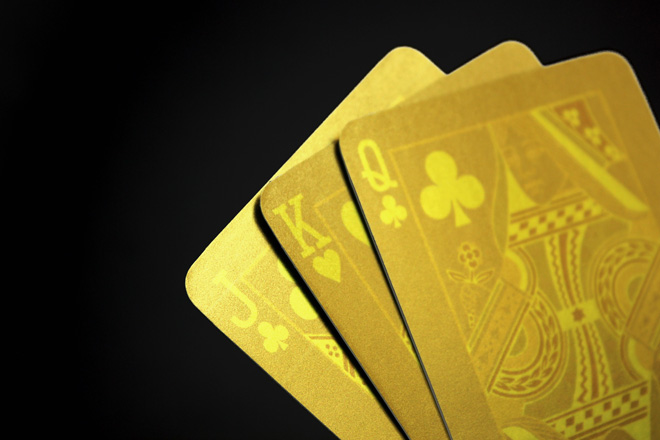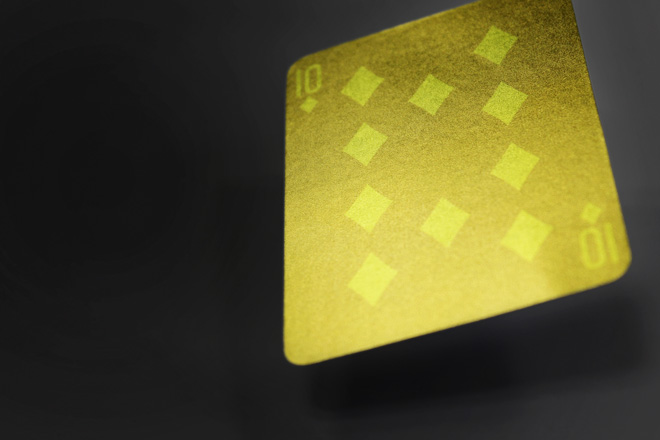 We also made a silver box to match: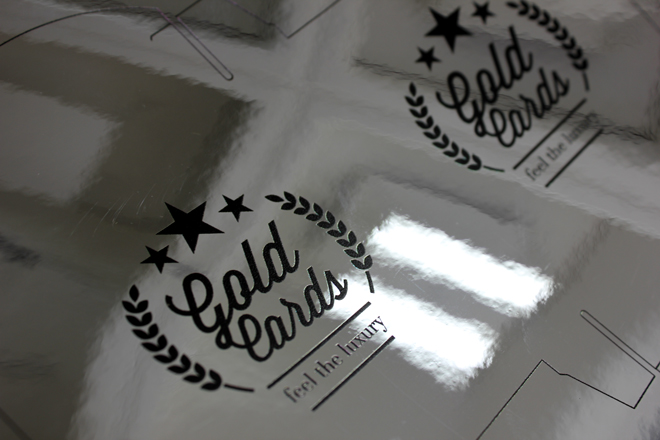 Black Cards
The only thing more luxurious than gold cards is black cards – just ask American Express. So we decided to create our own black as night cards, with the design picked out in spot gloss varnish. Subtle…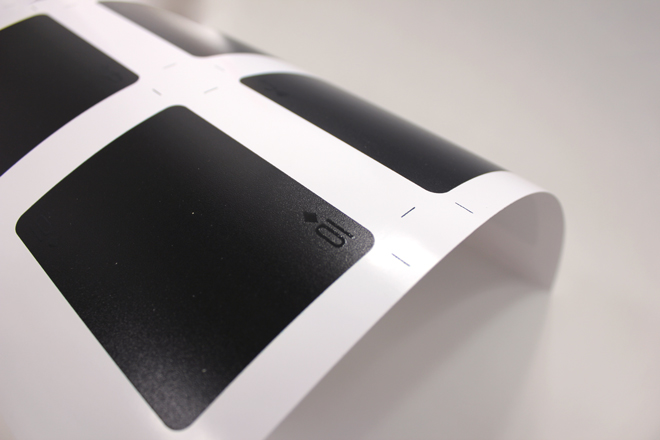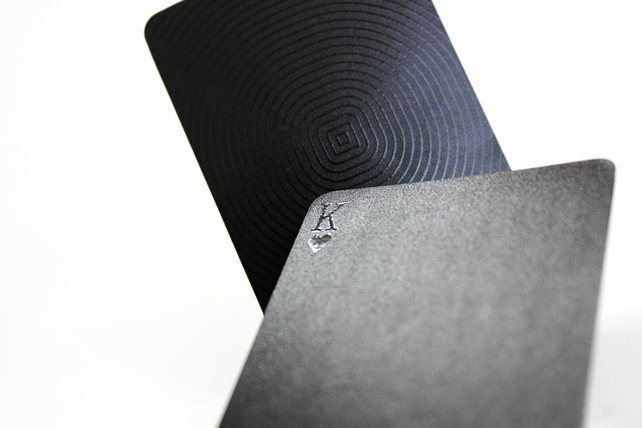 Of course, these come complete with their own sexy spot varnished box: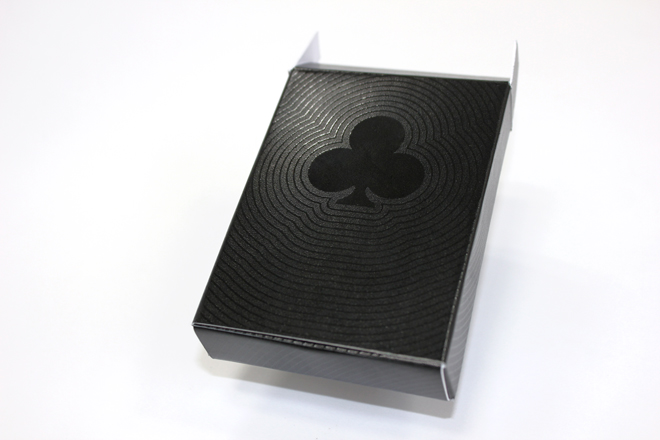 Spot colour cards
We are, after all, a printing company, so Pantone inspired spot colour cards were an obvious choice. We kept these simple, using matt vinyl stickers. Here's how they came out: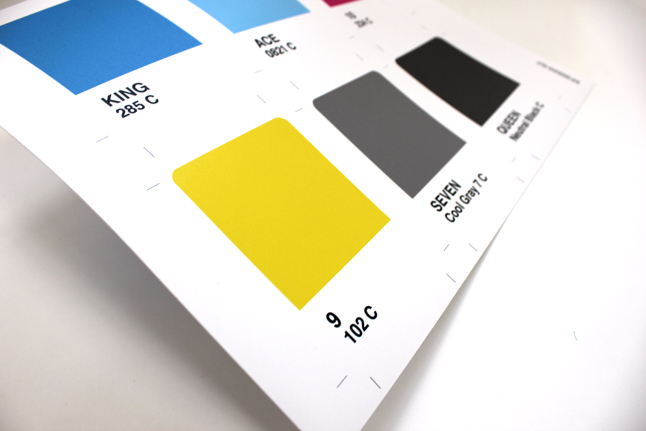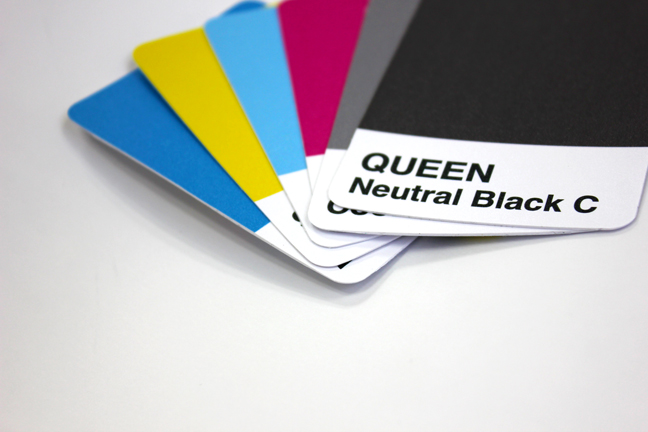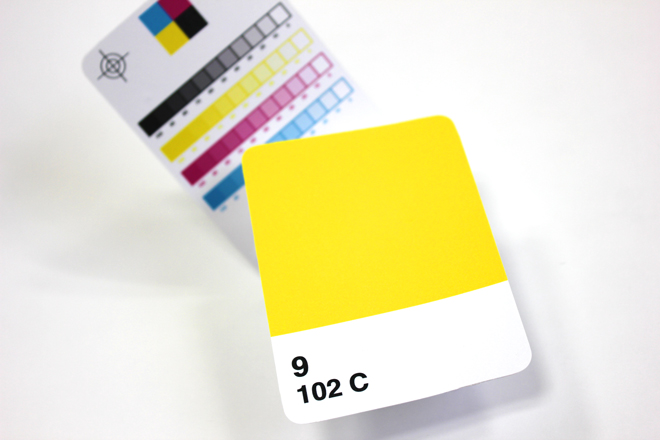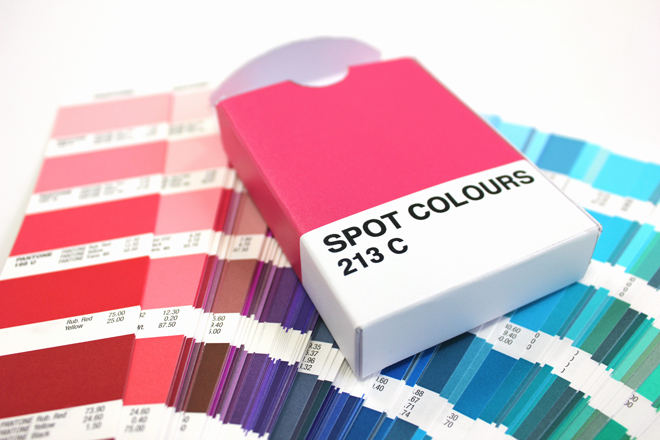 Next time: We make cats play crazy golf. Stay tuned…
Back to Articles