We made a UK Election Rubik's Cube
As you're probably aware, here on the Diginate blog we're always keen to generate quality design and print related content rather than just jumping on the nearest bandwagon with something tenuous and half-baked. However, with the UK Election dominating the news for the last few months it felt frankly undemocratic not to get involved…
With a clean-cut election result looking less and less likely, we congregated in the Diginate think-tank and discussed at great length what the political landscape in the UK was going to look like post May 7th. We agreed that there may be many spheres of influence, many conflicting policies, and many disparate politicians working together for the best interests of the UK.
In order to truly understand this we had to make a Rubik's cube.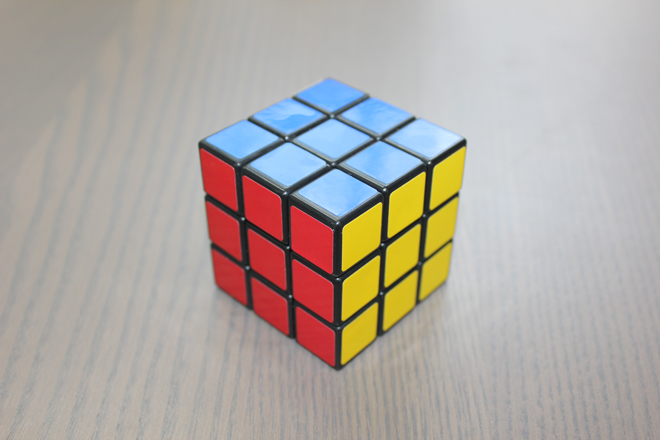 This is a Rubik's cube. You may remember them from your childhood. As you know, the only way to successfully solve a Rubik's Cube is to film yourself mixing it all up, then play it back to your friends backwards. Or, more commonly, remove the stickers from the jumbled up cube and readhere them in the correct position. This is the approach we were inspired by.
To construct our UK Election Rubik's Cube first we assembled 6 of the main party leaders. Here they are: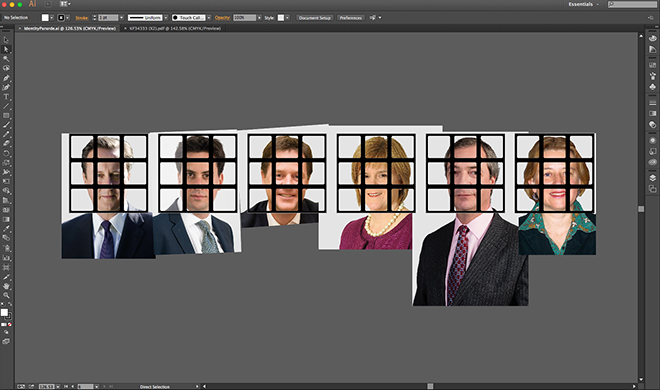 We arranged them in a grid to form our cube stickers. The fact that they look like they're behind bars is purely coincidental.
Here they are all gridded up and ready to print. The pink lines are the cut lines: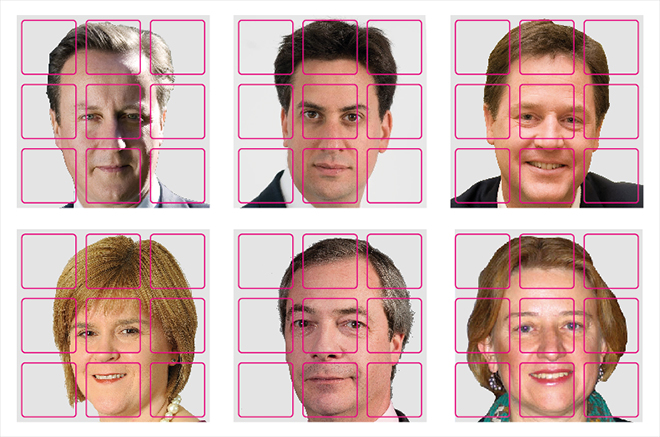 We printed them as custom shape gloss vinyl stickers. Here's how they came out: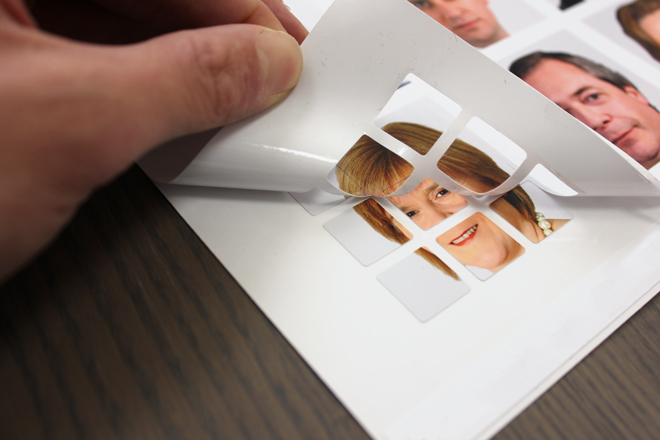 Perfect! Next we had to take all the coloured stickers off the Rubik's Cube (and have a spot of lunch):
With this complete, we set about sticking our replacement stickers on: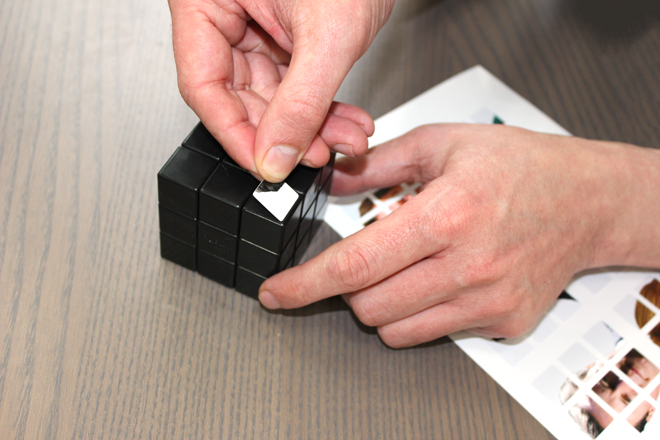 Finally, we had a finished UK Election Rubik's Cube!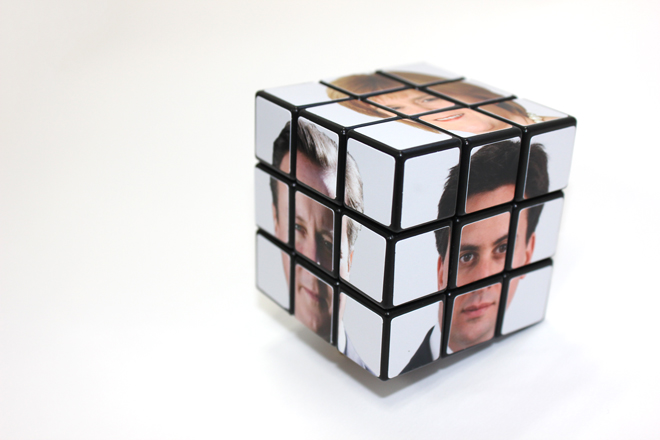 Using this extraordinary tool we were able to picture all possible combinations of leadership post May 7th, alleviating all worries and concern for the future. What a relief!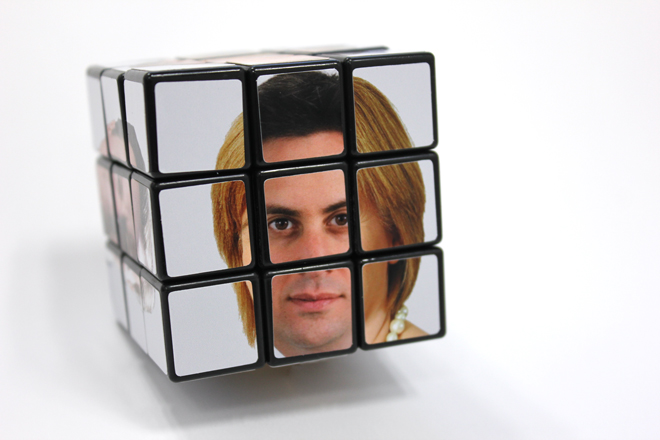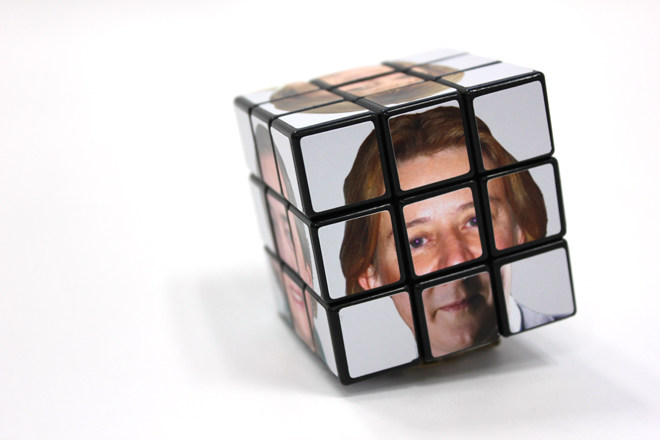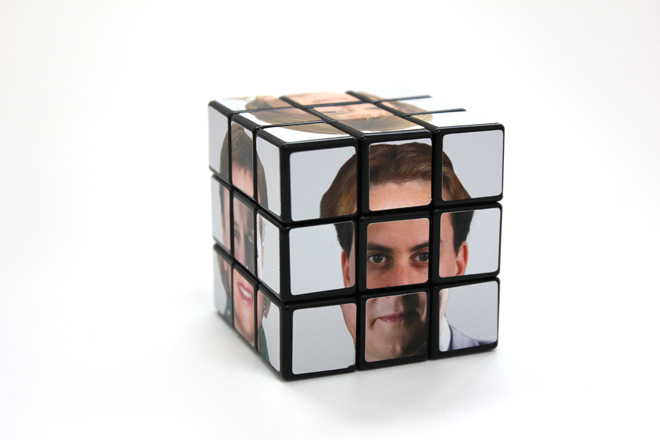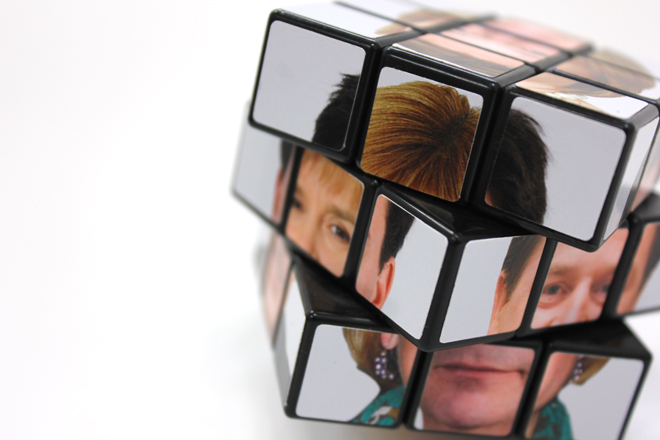 Back to Articles