We customised our Apple wireless keyboards
If you've bought an Apple iMac in the last few years it was probably supplied with one of Apple's wireless keyboards (and mice). They're quite frustrating pieces of equipment because the moment you have something important to do, like selling your pumpkin shares on halloween, or writing your out-of-office autoresponse before heading off on a 6 month break, they run out of batteries.
On the plus side, they provide excellent potential for office fun. Just switch two of your colleagues' wireless keyboards first thing on a Monday morning, grab a coffee, and sit back and enjoy the show.
Having been a victims of this devious scheme on several occasions, we decided it was time we customised our Apple keyboards with Diginate stickers to prevent any further mischief. Plus they look cool, obviously.
First we made a template of the apple keyboard. Or we tried, anyway, but somebody had switched our wireless keyboards around, so we accidentally deleted our hard drives and filed the company for bankruptcy. Rascals!
Hard drives reinstalled, we continued the project. Here's the template for the keyboard: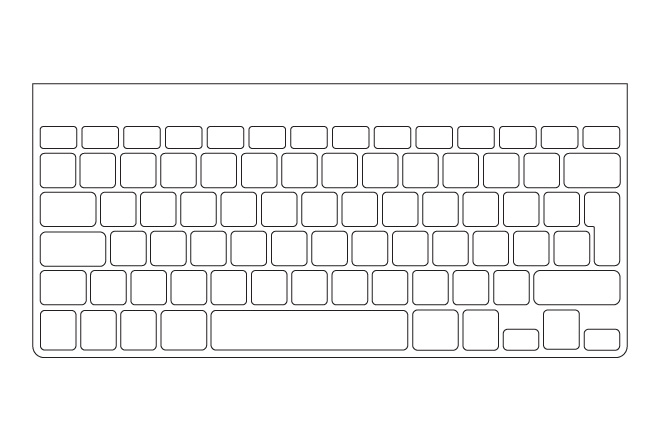 You can download a vector version here, if you want to do your own. Using the template as a… template… we added some geometric graphics and sent them to print as custom shape gloss vinyl stickers.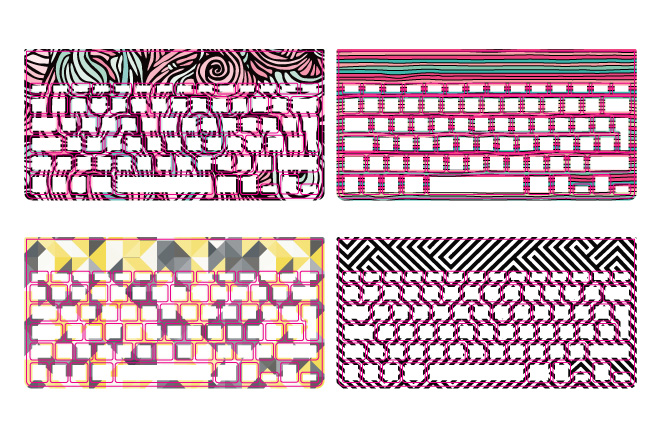 Once the Diginate factory had performed it's magic here's what we got: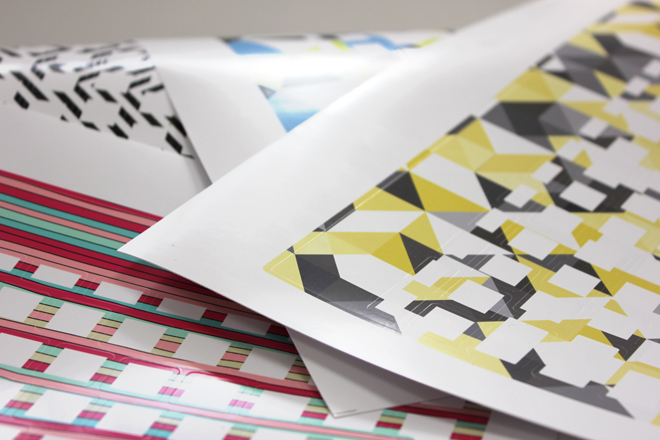 Next up was the tricky bit – applying the stickers. First we cleaned our keyboards to get rid of any grime and grease which would prevent the sticker from sticking properly. Applying the stickers themselves turned out to be easier than expected – the vinyl maintained a surprising amount of structural integrity; the trickiest thing is aligning it correctly but we soon mastered the technique: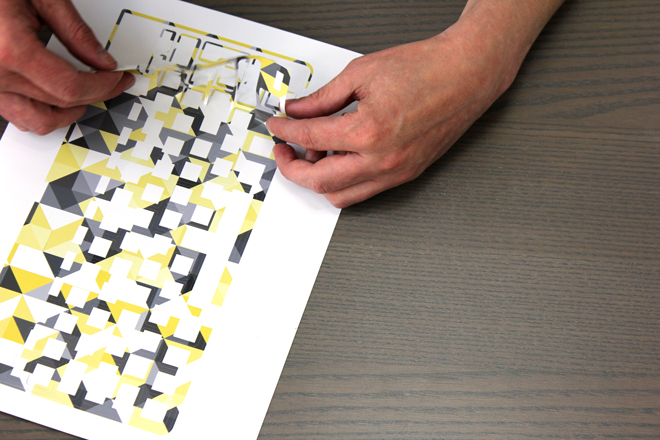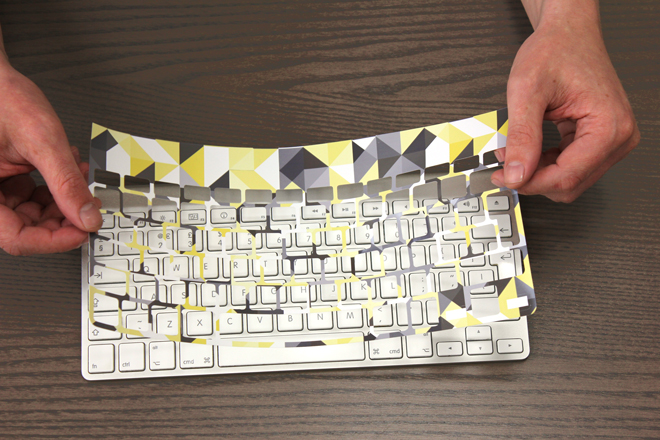 Here are our finished customised keyboards. Nice huh? And guaranteed to put an end to any wireless shenanigans.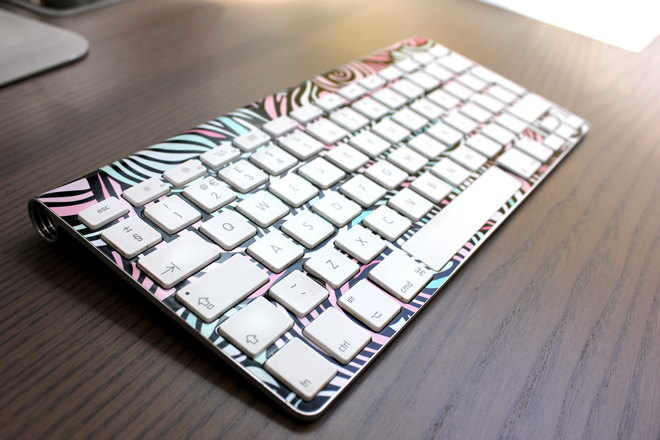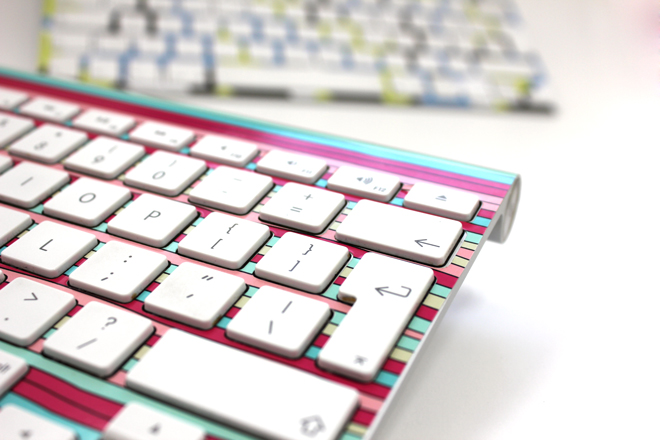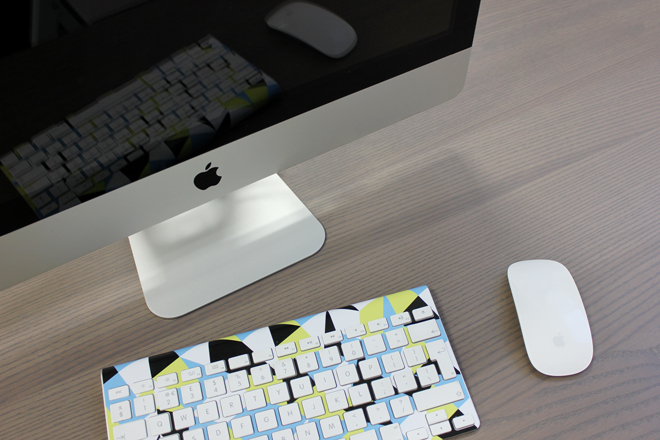 If you'd like to print your own we recommend using our template, and printing your stickers as custom shapes at 28cm x 14cm. We used standard gloss vinyl, but you could always use metallics if you're a top level executive!
Back to Articles