Turn your desk into a war zone!
Are you having a boring day at work? Need some distraction without having to organise a secret iPhone FIFA tournament? How about turning your office supplies into weapons of war? 
With our Vinyl Stickers you can easily transform your office supplies into whatever takes your fancy. We felt the office lacked a bit of action so we decided to make some war machines. It makes it easier to pretend to be working as well ('What's that? Oh, I'm just repairing the hole punch'). Win-win!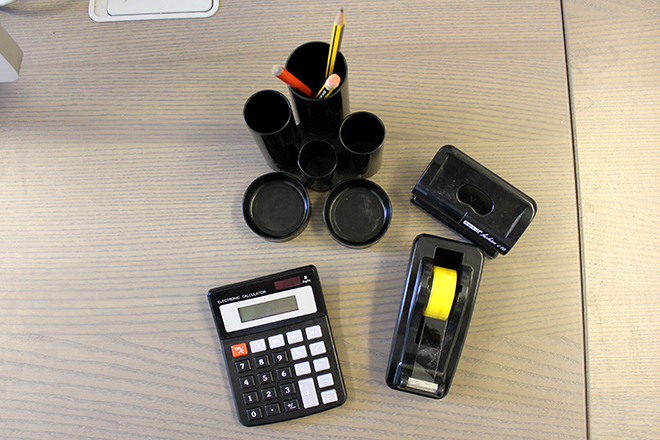 This is our boring old stuff. Quite depressing really.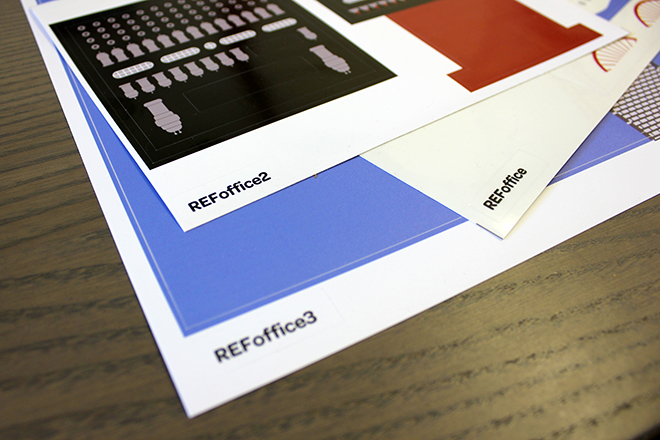 These are our magic transformation tools. Or stickers as they're also called. We used Matt, Gloss and Clear Vinyl stickers for the various parts.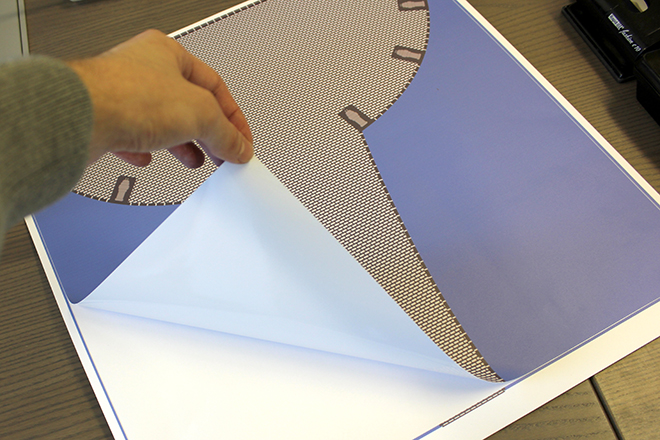 We made a Matt Vinyl sticker to go straight on the desk. It's a water-surrounded fort which we will place our armed office supplies on.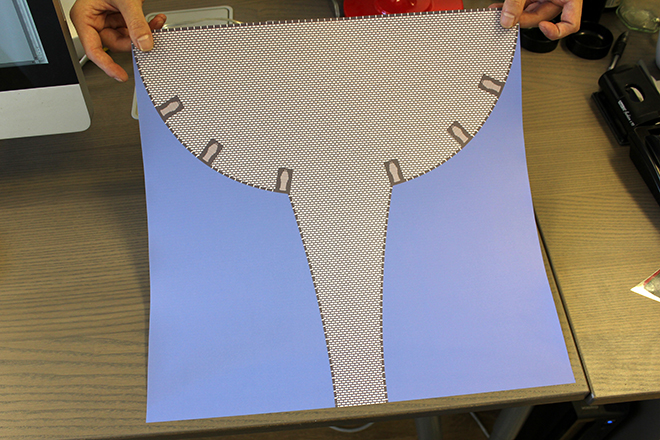 The sticker is quite big (40x40cm) so it's easier to it put on if you have three hands. If you're a non-mutant you can always ask a friend to help you.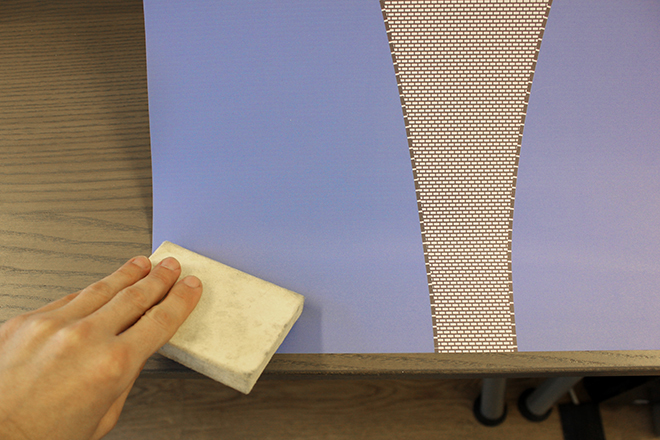 Make sure there are no air bubbles.
Step One complete.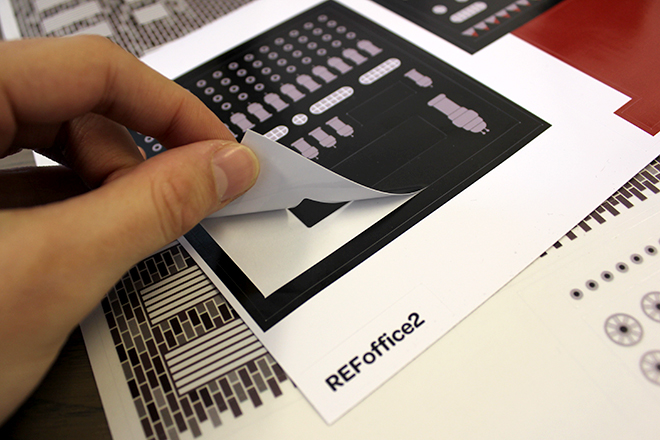 Commence Step Two: Operation Calculator Hovercraft.
We chose a Custom Shape Gloss Vinyl sticker for this since we needed holes in the sticker for the calculator display and solar panel.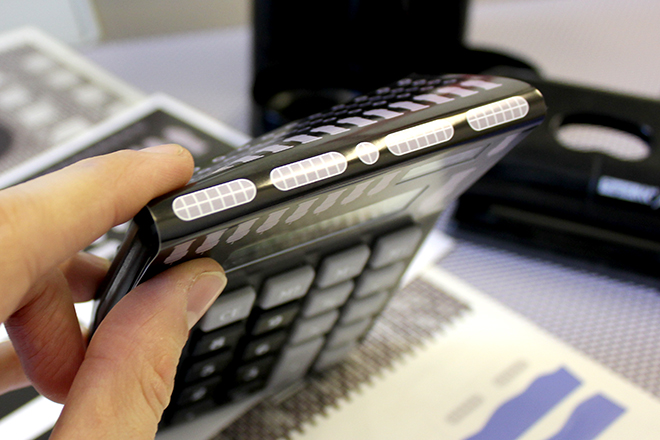 Wrap it around the edge.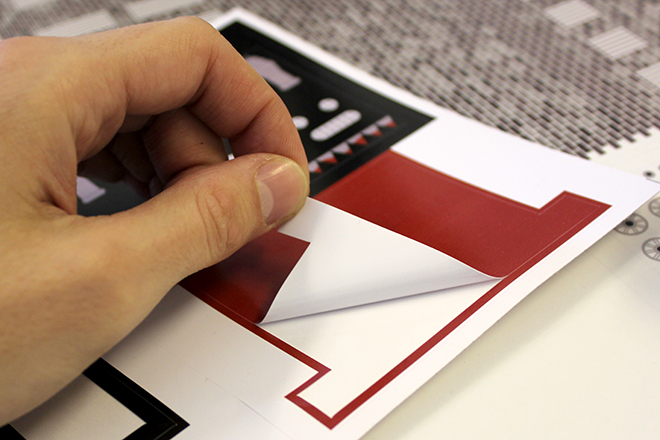 Next step: turning the hole punch into a man eating robot with cannons, aka the Man-nihalator. Of course.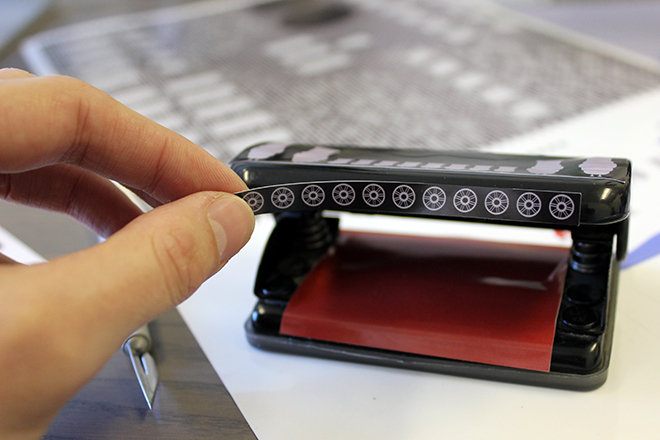 Installing some jet engines on the back to make sure the hole punch has enough power.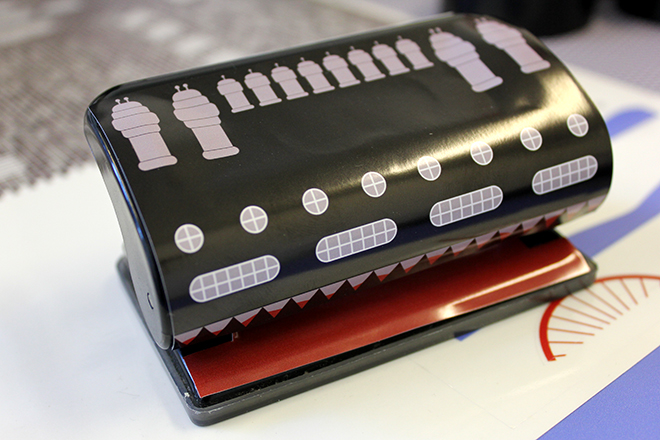 Look at those sharp teeth!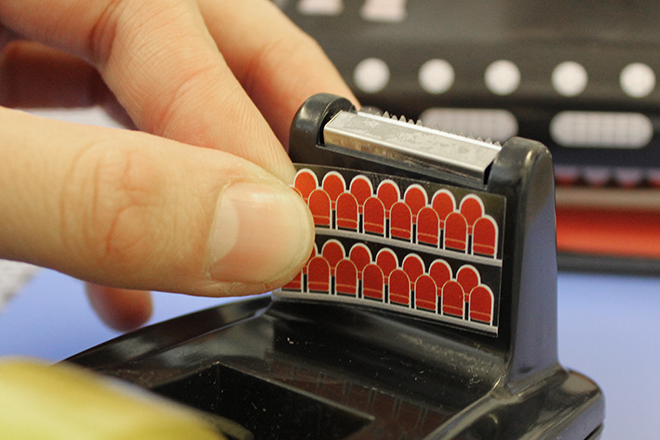 The tape dispenser is being transformed into a troopship, complete with seating on deck.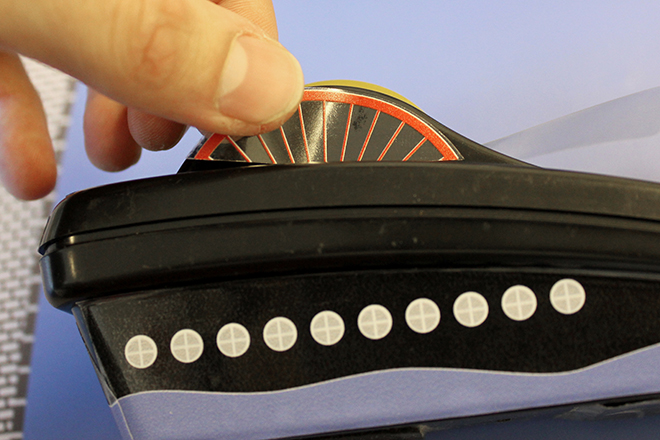 Any ship needs a paddle wheel. It's the future!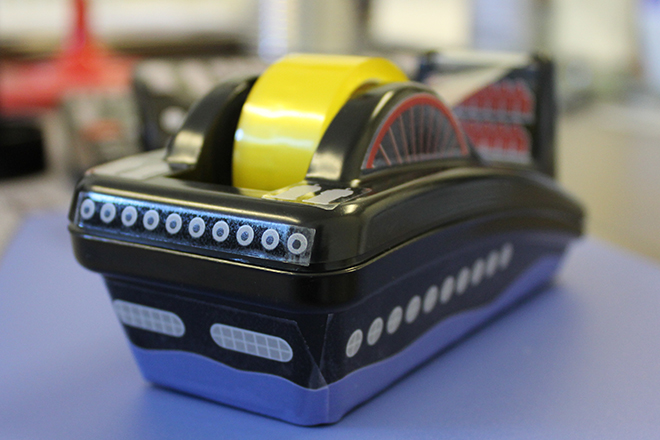 For the tape dispenser/armed paddle wheel troopship we used Clear Vinyl stickers.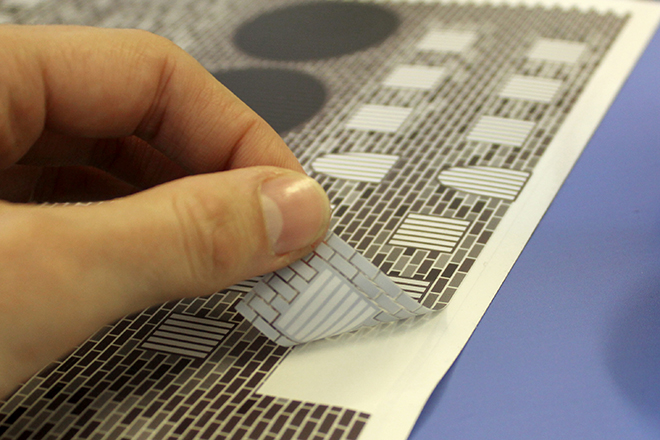 The final step is creating a desk organiser castle.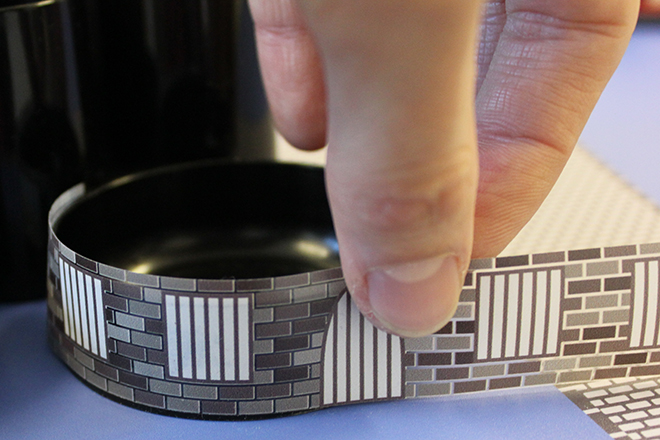 Again we used Clear Vinyl stickers to show the colour of the desk organiser through the stickers.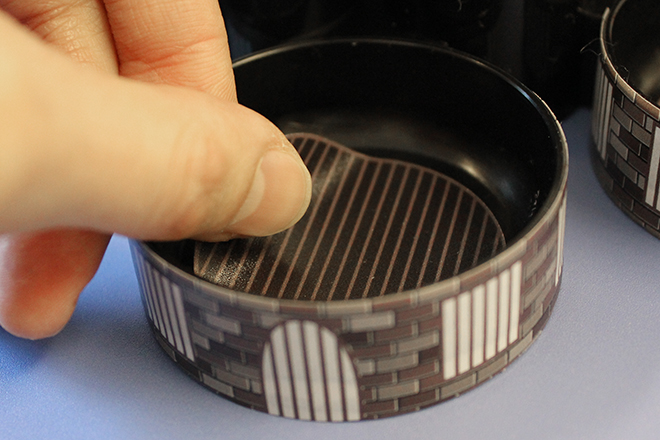 Every castle needs a dungeon!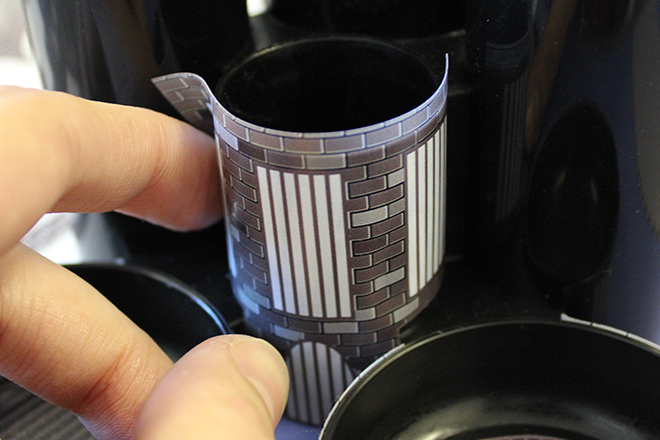 We added some bleed so we can just cut off the excess vinyl afterwards.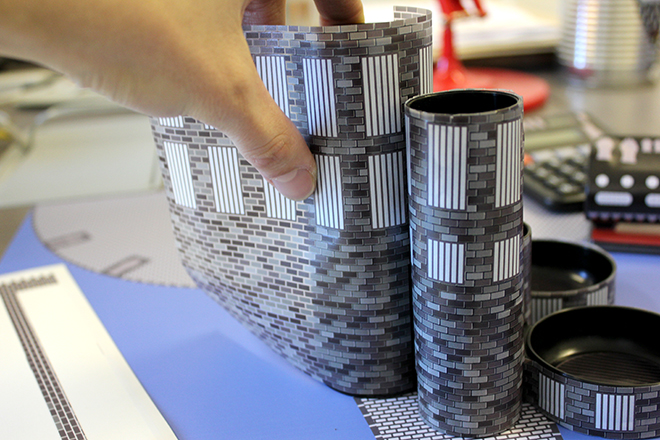 Almost done!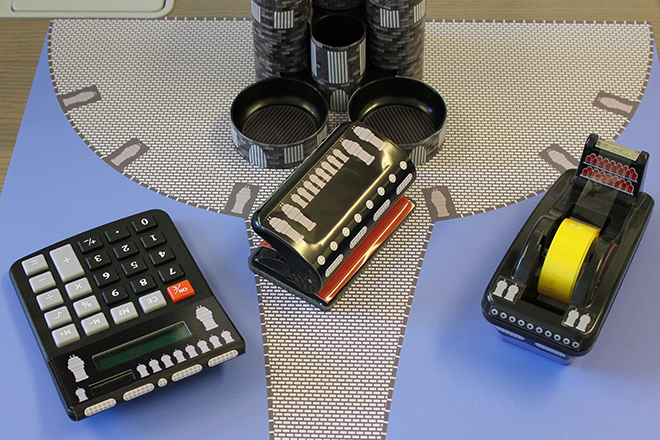 You don't want to invade this desk! At least not if you are shorter than 0.5 cm. If you're taller than that you'll probably be alright to be honest.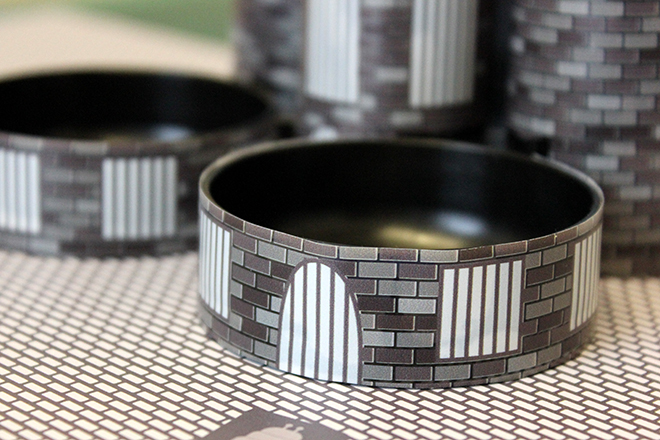 You wouldn't fit in the dungeon for a start.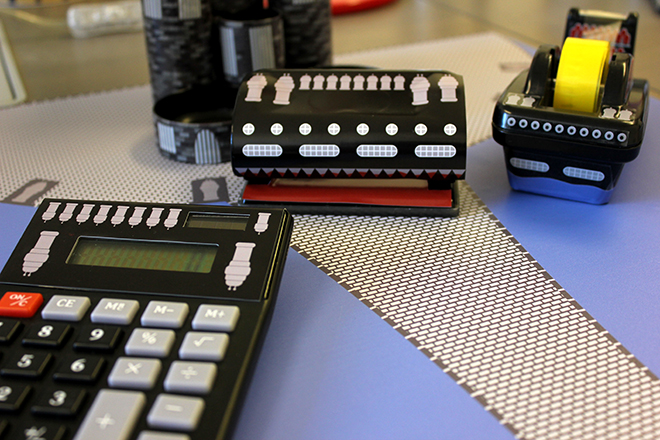 As you can see the the calculator hovercraft is still working. It's dual power so it can even fire the cannons while displaying 'BOOBS', or whatever it is people use calculators for these days.
Back to Articles