The NASA flickr stream is an amazing public domain resource you can use
Got a thing for space imagery? The official NASA photostream on Flickr is a goldmine of incredible high-res images you can download and use. Thanks to the large image sizes, they are perfect for printing as posters through Diginate.
Here's 20 of our favourite images from the NASA stream:
To get hold of high-res versions of any image click the three dots in the corner: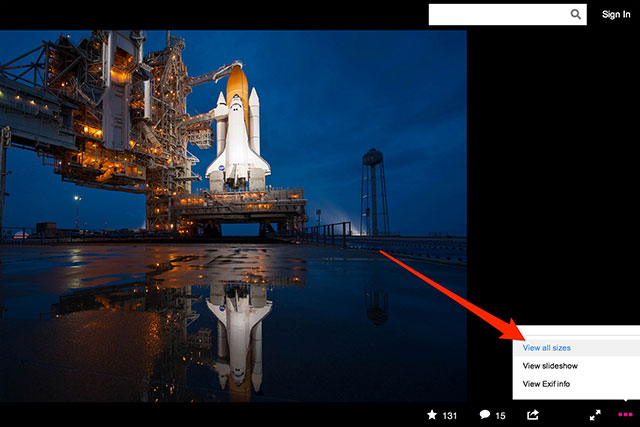 And select the largest available size:
Most of the images are available at 4015 x 2672 pixels, which is sufficient to print an A2 sized poster (59.4cm x 42cm).
In addition to the official NASA photostream, theres an unofficial group for mashups using NASA imagery. Check it out here.
Back to Articles