See how we created a custom scooter… and win it!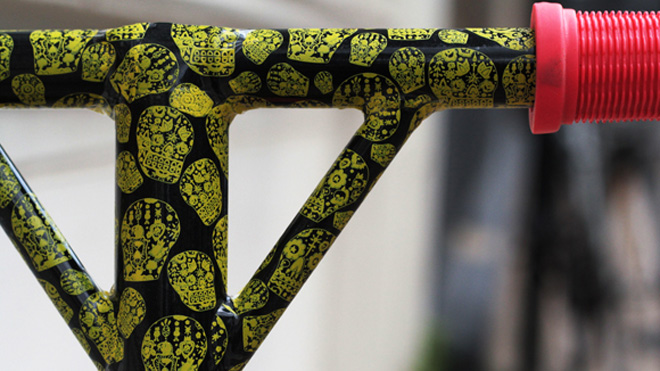 The summer is on it's way so it's time to get outside and get active. To celebrate the forthcoming fine weather we've teamed up with the UK's biggest online Scooter Emporium DOGG Scooters to create a custom scooter tempting enough to lure you off your sofa and off to the skatepark. Here's how we made it and how you can win it!
First off, DOGG provided us with a great quality scooter.
Once we'd injured ourselves sufficiently to discourage any further scooting in the Diginate office we got in touch with awesome illustrators El Famoso who sent us some intricate and beautiful custom skull art.
Skulls and scooter in place, we set about printing a clear sticker sheet to wrap our scooter with. We used a large Diginate Clear Vinyl Sticker which we then cut up into panels to fit the various parts of the scooter: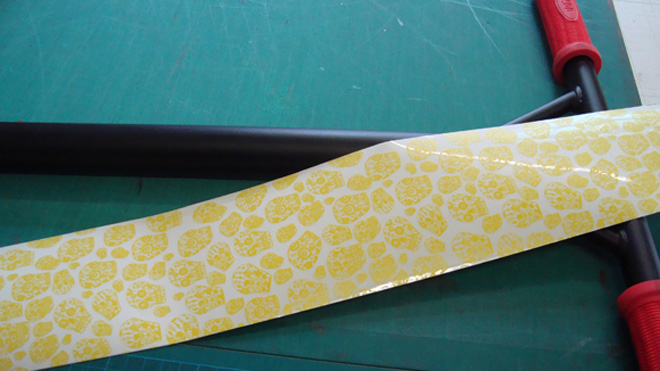 Here's the main graphic going on: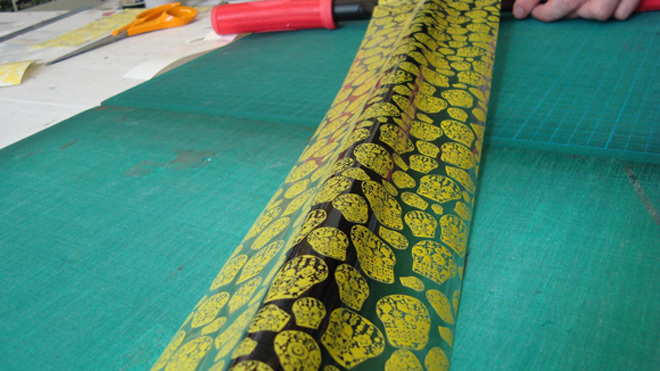 We also printed some Contour Cut Clear Vinyl Stickers for the bottom of the frame: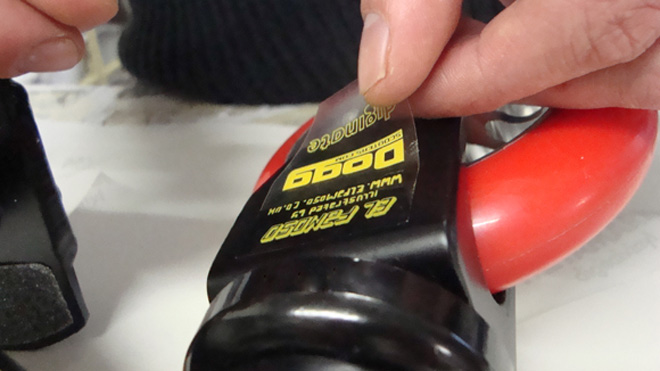 After an hour of carefully aligning, wrapping and cutting here's how our finished scooter turned out: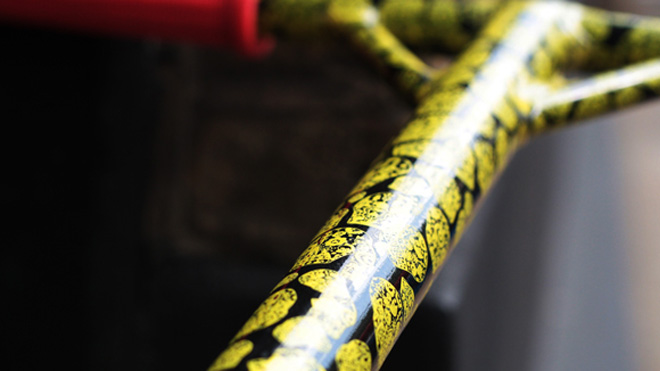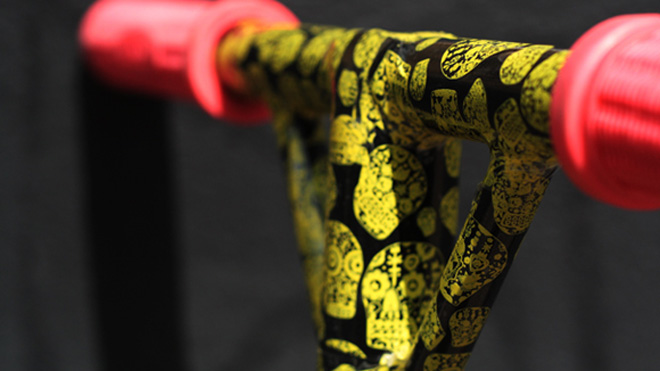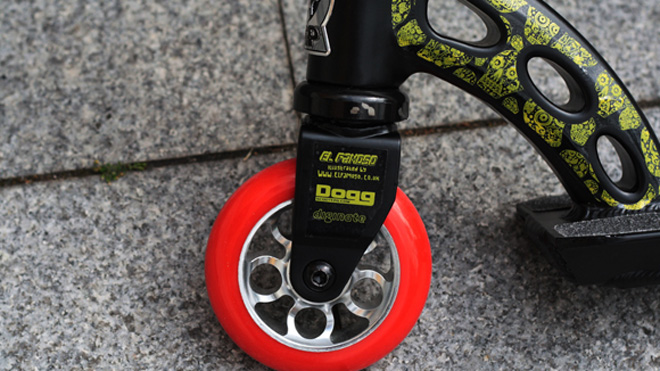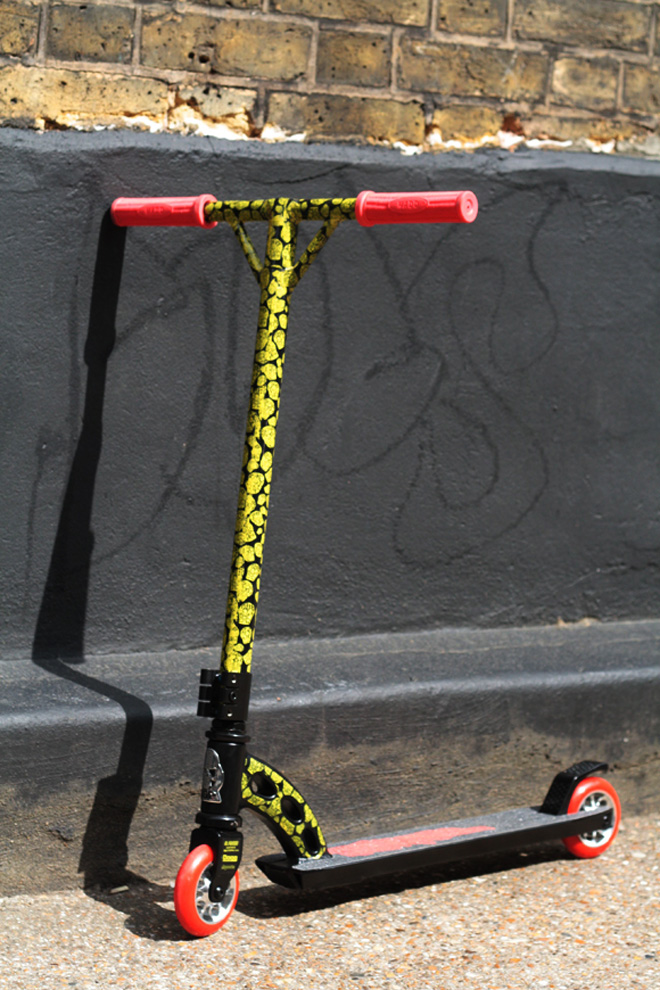 We're really happy with the results; the yellow skulls really stand out and make for a totally unique looking scooter. As much as we love it though, we've decided to give it away to one lucky recipient!
For a chance to win simply visit the Diginate facebook page and 'like' the custom scooter wall post. Make sure you 'like' Diginate at the same time! On May 31st we'll pick one person out of a hat and the scooter is theirs!
To check out more scooters from DOGG visit www.doggscooters.com
They also have a facebook page at http://www.facebook.com/DoggScooters
To see more work from El Famoso visit www.elfamoso.co.uk
Back to Articles