New sample pack: introducing our Futuristic Factory!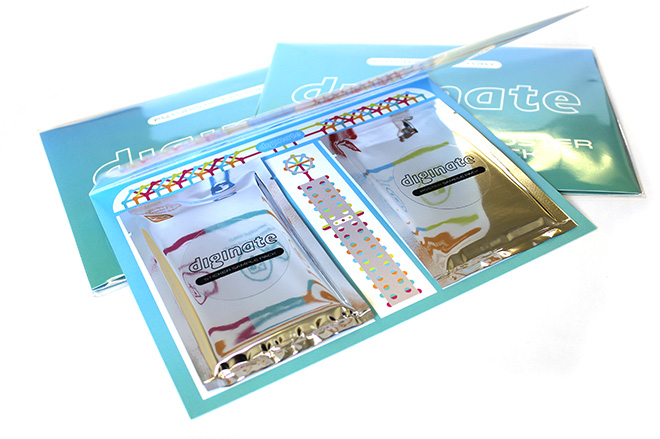 If you have ever ordered a Diginate sample pack you know how much time and effort we put into making them. When it came to making our new pack, we went even further than usual and created our own Futuristic Factory!
Sample packs are important to a company like Diginate. It's one thing to see some nice product shots online, but another thing entirely to hold the product in your hands and see them up close. The easy thing to do would be to create some random samples to send out, but we prefer to put some effort into creating our sample packs. We want to make sure we send something that not only showcases our products and inspires people, but something they would want to keep as well.
Our previous sample packs have been carefully designed and put together, but his time we decided to go all out and create something special. After some research and experimentation we came up with a great template, with a nice folded card and silver foil packs (which we have experimented with before).
We also wanted a theme that would tie everything together. For inspiration we decided to look to the future. More specifically, we tried to imagine how our Diginate factory would look in a few years' time!
Have a look at our Futuristic Factory: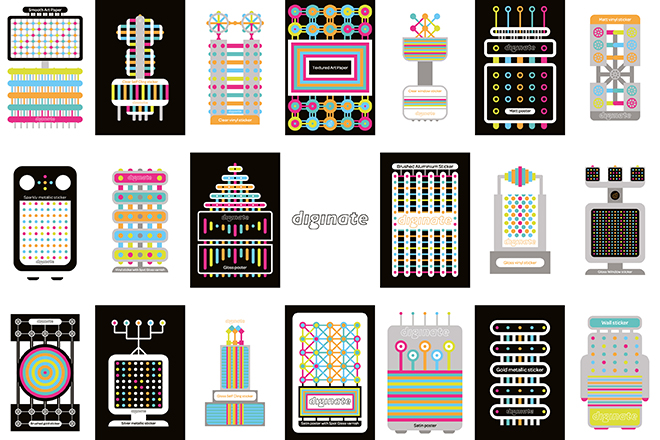 We tried to imagine what all the machines and equipment (and robots!) in our factory would look like and we ended up with these retro-futuristic illustrations.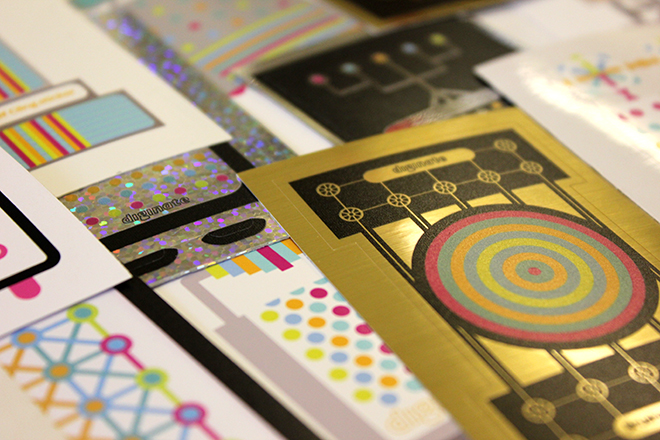 We went for a limited, but punchy colour scheme that show off the materials and finishes very well.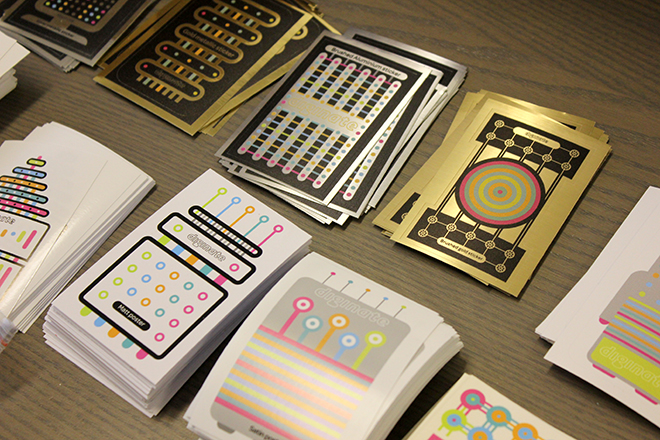 Here are all the samples lined up.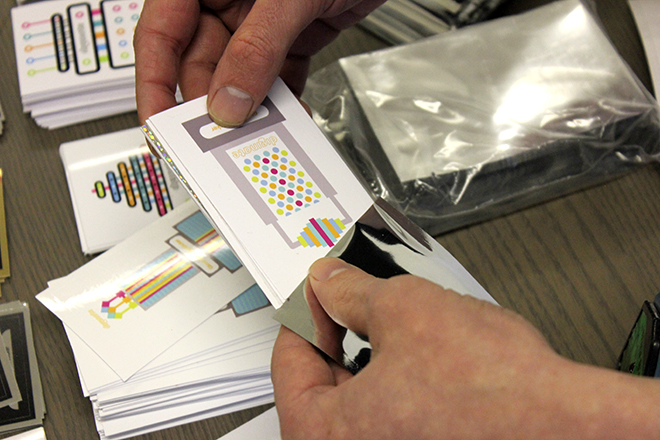 We decided to use two separate foil packs for the samples – one for stickers and one for posters.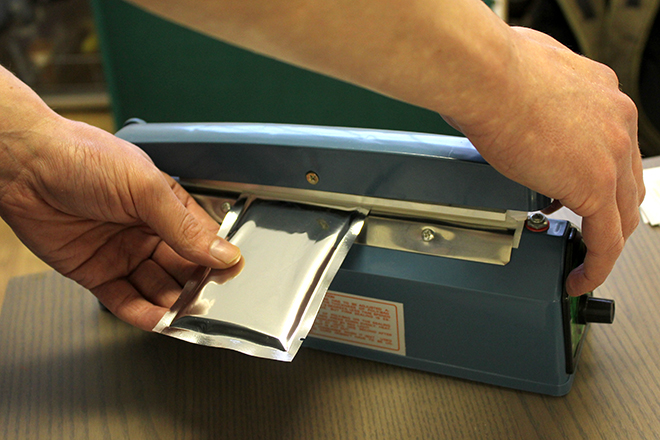 Our foil packs were sealed…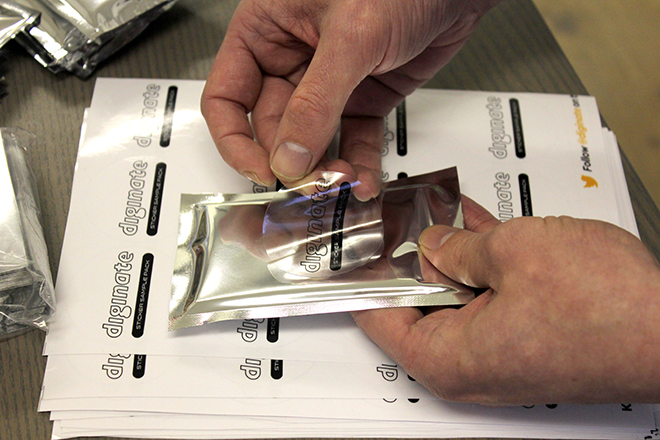 …and branded using our clear vinyl stickers.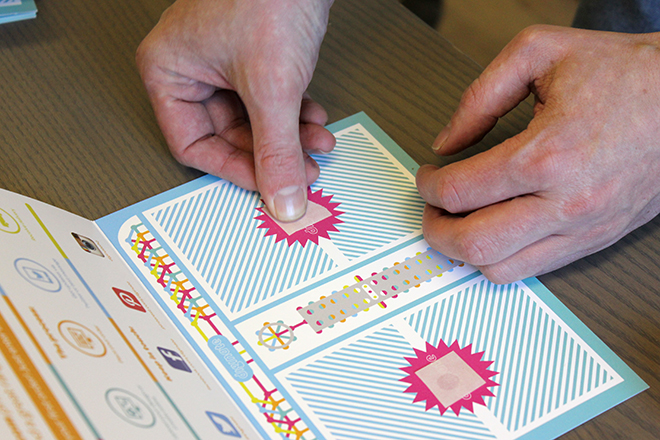 We used removable glue dots to make sure the foil packs stay in place.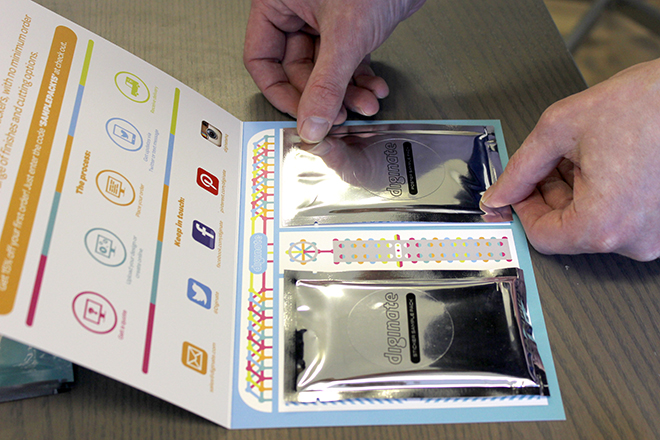 As you can see we continued the Futuristic Factory theme throughout.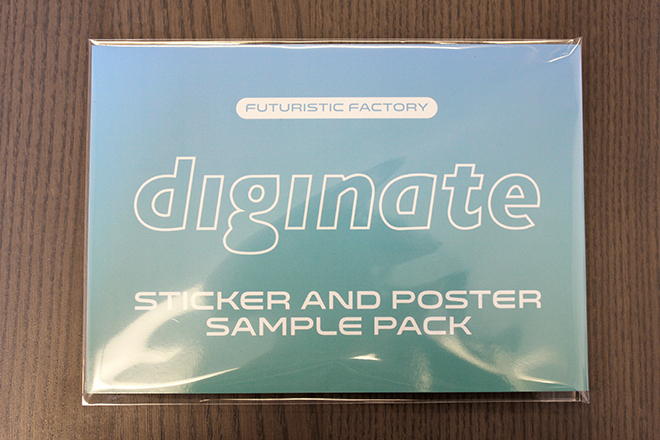 After putting the foil packs in, the card goes in a clear plastic sleeve for protection.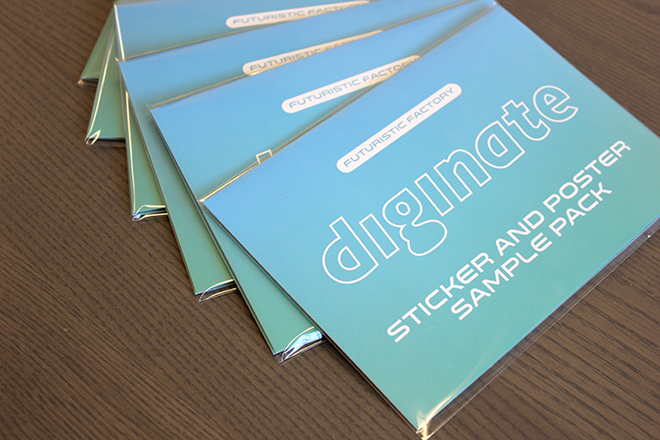 Ready to ship!
If you want to get a hold of one of these great sample packs free of charge, just fill out this form:
PS: UK only. If you are based outside the UK and would like a sample pack, please contact us.
Back to Articles