Diginate presents: The Individual
Here at Diginate we always try to improve our service. Now we've unleashed a beast we like to call 'The Individual'.
Basically, it means you can order your stickers as individuals and not only as sheets. It's the underdog story of the decade, and we are in negotiations with some top movie studios to turn it into a feature film, so expect to see 'The Individual' in a theatre near you soon!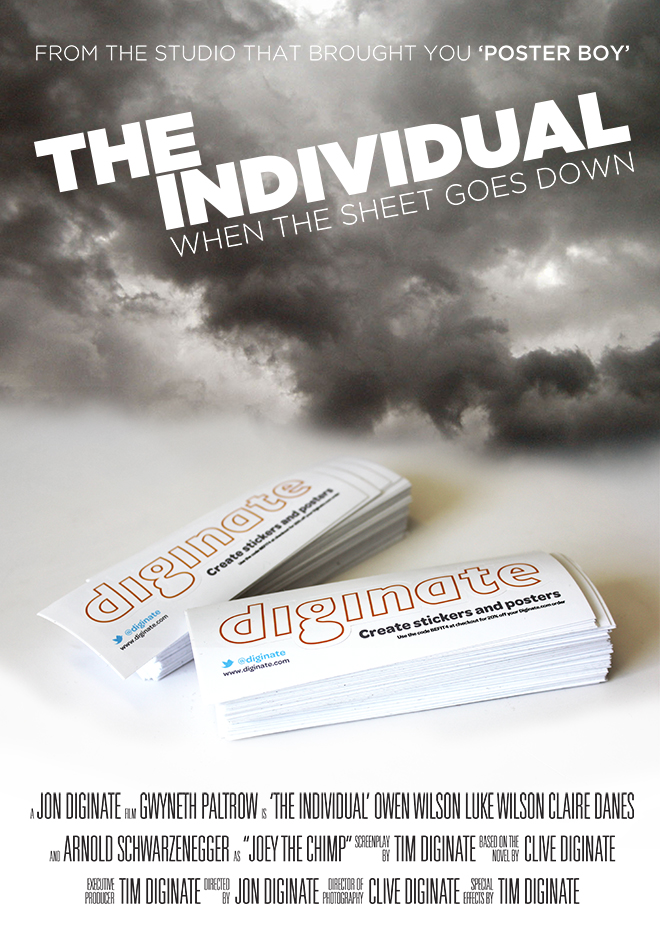 Here is the story:
In a dystopian time known as 'yesterday', the country of Diginate is ruled by beings known as 'Sticker Sheets'. But someone is lurking in the shadows, forced underground by the Sticker Sheets. This someone is known as 'The Individual'. When they are not looking, he sneaks out from his hiding place and…
They all live happily together side by side forever and ever. The End.
Here's the real story:
If you are immune to metaphors, here is what this story actually is about: When you get a quote on our site you can now choose 'finishing options', and have your stickers supplied either on sheets or as individuals. If you choose individuals we will cut them out for you so you will get the stickers in neat packs, ready to hand out directly to people.
Here are some possible taglines:

When the sheet goes down…
The first ever stick-flick!
Something doesn't add up… 'The Individual'
Possibly the best sticker-based sci-fi fantasy thriller drama you'll see this year!
'The Individual' – he's the fine print!
Who would like to see play 'The Individual'? We're in negotiations with some top Hollywood names (we gave a sticker to the guy who voiced SpongeBob SquarePants), but we're eager to hear your suggestions. Jeff Bridges? Leo DiCaprio? Gwyneth Paltrow? Hit us up on Twitter!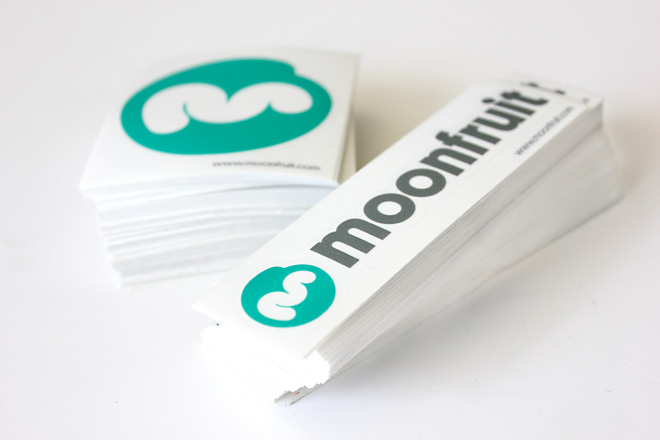 Back to Articles