Need a change of scenery? Here are 10 amazing coworking spaces around the world.
Coworking is an increasingly popular choice for freelancers and small businesses, especially within the design and tech community that forms a significant portion of our client base at Diginate. London is awash with trendy spaces, where you can benefit from networking opportunities, great IT infrastructure and access to meeting rooms, all on flexible terms. We'd probably be in a coworking space, if it weren't for all our big, noisy printing machines; not a recipe for popularity in this kind of environment.
If you are lucky enough to enjoy flexible working the great thing is there's a world of opportunity out there. If you're in need of a change of scenery, and a bit of rest and relaxation why not decamp to one of these exotic coworking spaces we've found around the world…
1. Goa – India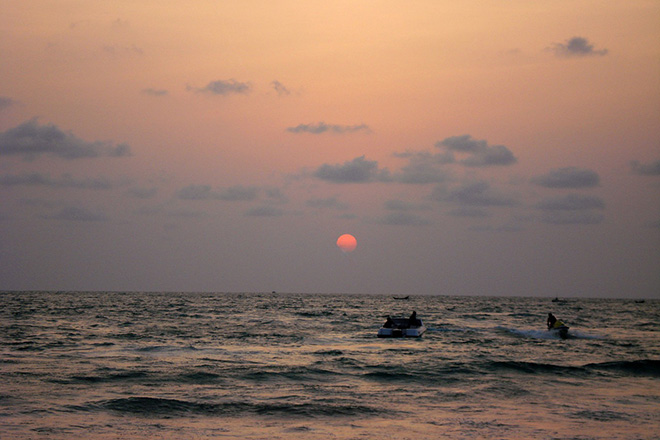 There's worse places to get down to some work than the Southern Indian paradise of Goa. Perfect beaches, amazing food and yoga retreats aplenty make it a tempting destination – it's incredibly cheap as well. Coworking in Goa offer spaces in the provincial capital, Panjim. You can take advantage of all their facilities for around £100 a month.
2. Lake Tahoe, USA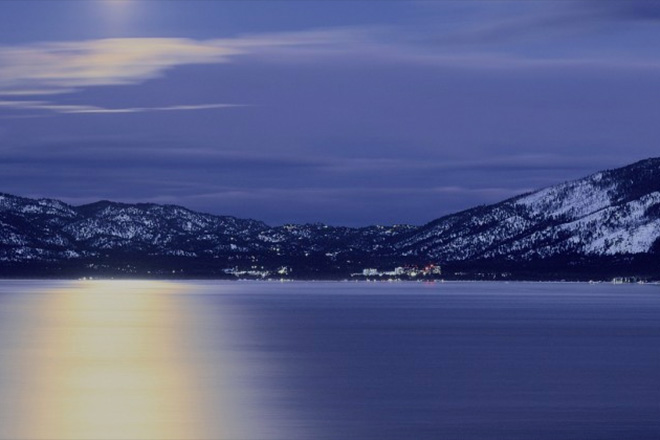 Picturesque Lake Tahoe is in the Sierra Nevada, on the California border. It's both high (6225ft) and deep (1645ft), and offers water and winter sports galore. Just watch out for bears! The Tahoe Mountain Lab offers a creative, collaborative place to work for around £160 a month.
3. Bali, Indonesia
Why not take a break from the daily grind and move your desk to a tropical paradise. Bali has a few coworking spaces, but the best known is ex-pat run Hubud, which not only provides workspaces but community events, lectures and courses. Unlimited access will set you back around £175 per month.
4. Hawaii, USA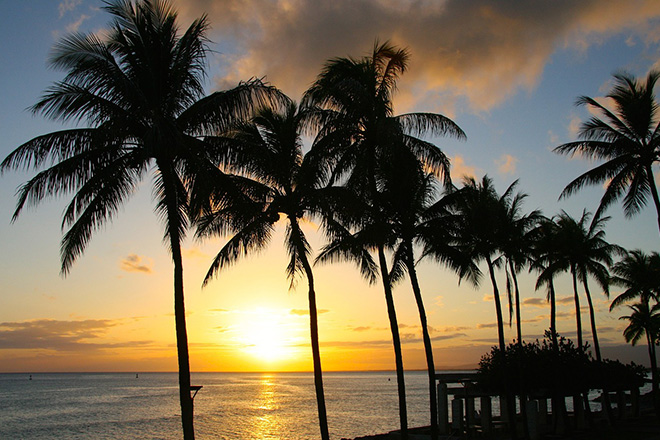 Most coworking spaces offer high-speed internet and unlimited coffee, but not many offer complimentary access to a waterfall. That's what you get at Hawaii Techworks, your home from home in the 50th State. Desk space will cost you around £130 per month, waterfall included.
5. Cape Town, South Africa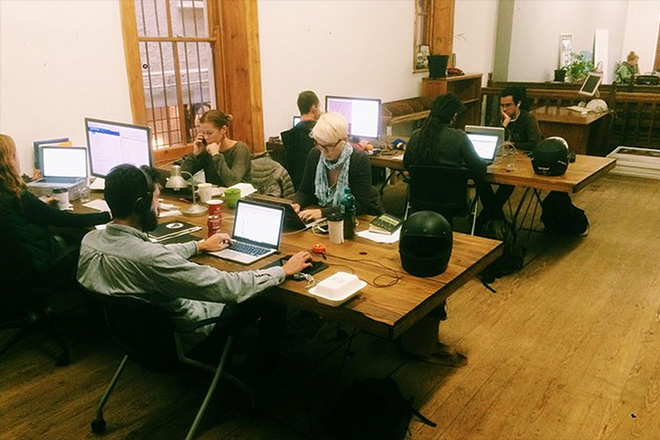 If you're looking to cowork on the African continent South Africa offers you the greatest range of options. Twenty Fifty is one of the most popular options – it's cheap too, with unlimited access for around £100 a month.
6. Ho Chi Minh City, Vietnam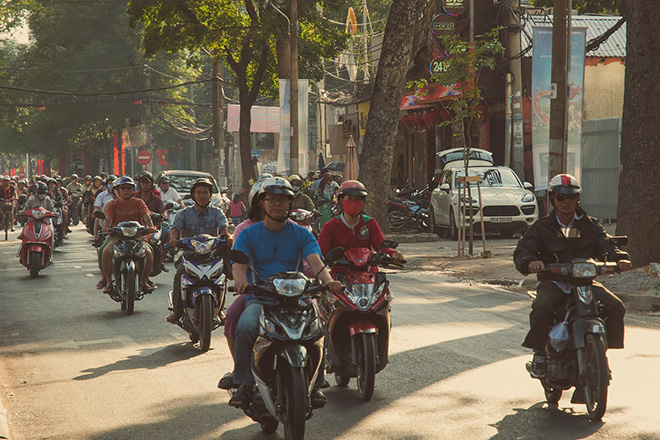 For the your monthly latte budget in London you can have unlimited access to Saigon Coworking, in the bustling city of Ho Chi Minh City, Vietnam. For around £60 a month you get fibre broadband, a roof garden and 24/7 access.
7. Escaldes-Engordany, Andorra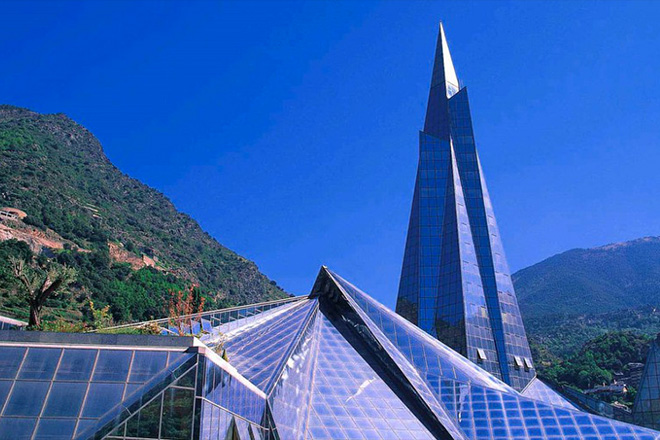 Andorra isn't the first place you think of when planning your working holiday, but maybe it should be. A dramatic mountain principality nestled between France and Spain in the Pyrenees mountains, Andorra offers world-class winter sports, shopping and Europe's largest thermal spa. Co-working Andorra is located on the 5th floor of this futuristic building – a month's unlimited membership will set you back around £250 a month.
8. Whistler, Canada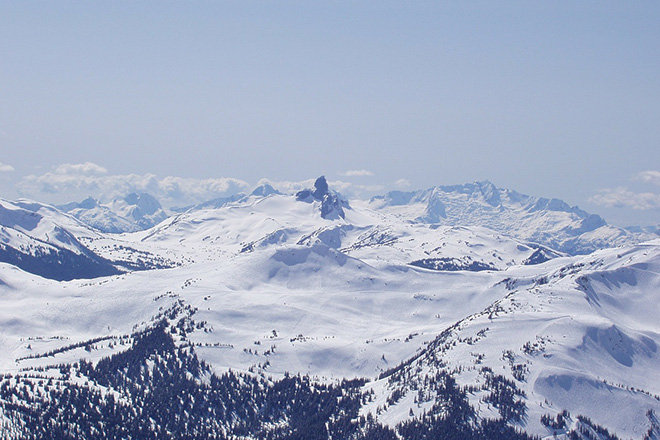 Whistler is another great option for winter sports enthusiasts – it's the largest skiable area in North America. If you fancy combining this with your day job why not base yourself at the Network Hub, situated in downtown Whistler. A months membership will set you back around £410.
9. Rio de Janeiro, Brazil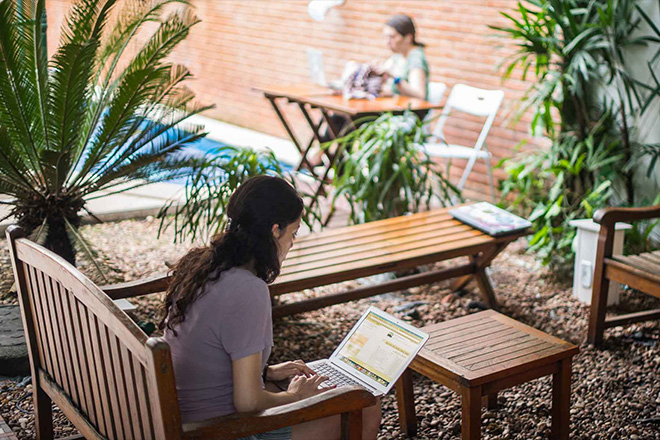 There can't be many more vibrant places to hang out than Rio de Janeiro, Brazil, which has a host of cool co-working spaces which blur the lines between business and pleasure. Templo (or Temple, in English) occupies 1500m2 over two locations, and boasts a range of indoor and outdoor areas, including a swimming pool. It's cheap as well – a months flex membership comes in at around £150.
10. Koh Lanta, Thailand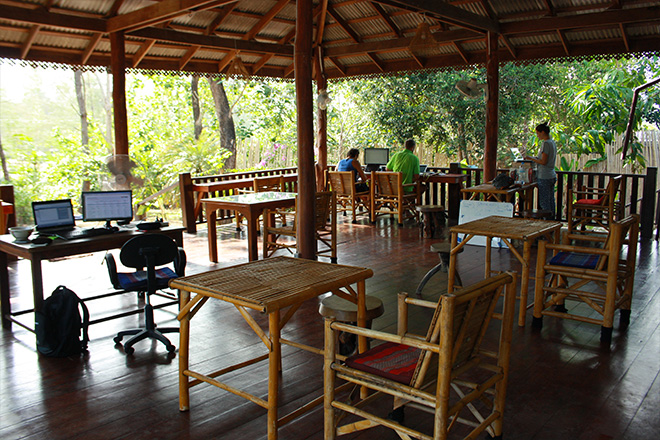 If you're after year round sunshine and a tropical beach location you could do a lot worse than KoHub on Koh Lanta, Thailand. Koh Lanta has some of the best beaches in Thailand, and KoHub will hook you up with 24hr access, fast wifi and a community of like minded people for around £450 per month, including private accommodation and two meals a day!
---
Hopefully this has whetted your appetite for some world travel! And don't worry, Diginate ship globally so you'll never be short of stickers!
Back to Articles