Model Thaumatrope – Every home needs one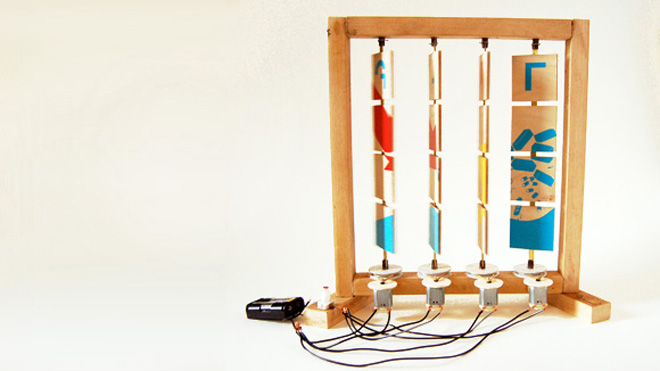 Having had a set of contour cut matt vinyl stickers produced here at diginate, Kingston illustration graduate Tom McCaughan set about applying them to this impressive model from a recent project about the Shipping Forecast.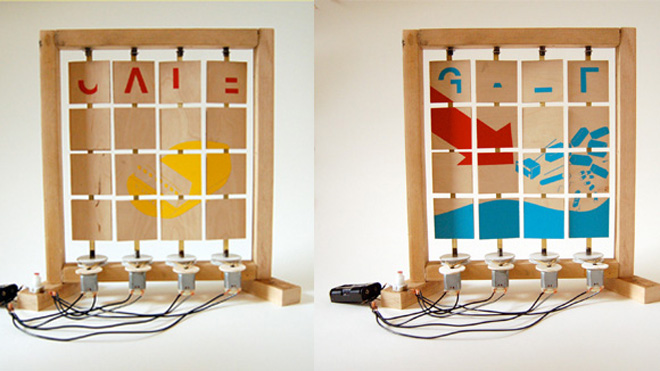 This small-scale model is structurally based on the Thaumatrope , an old optical illusion where the full image is only visible when the double-sided panels are spinning. Though motorised for filming, the idea is that you can only see the gale warning image when the winds are of a gale's force. Here's the Thaumatrope in action:
Model Thaumatrope from diginate on Vimeo.
For more information about Thaumatropes check out http://en.wikipedia.org/wiki/Thaumatrope
To see more of Tom's work see www.tommccaughan.co.uk
Back to Articles