Holographic Stickers – NEW Ltd Edition product available now!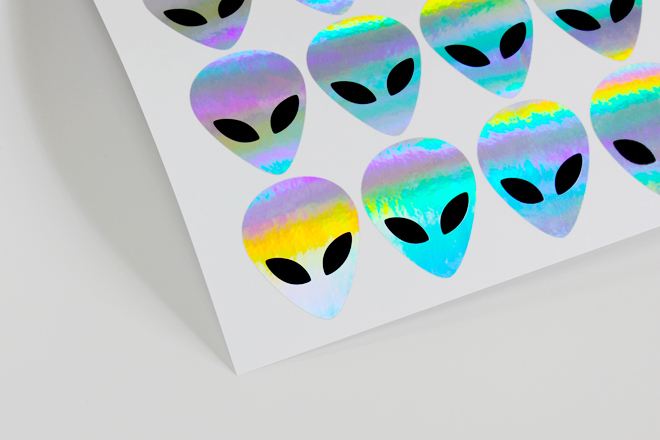 In the market for something fresh? Are your labels lacking a bit of…wow? Don't worry… our ltd edition Holographic stickers are here to save the day and they're available now!
Printed on a colour shifting iridescent silver film, this product is great for adding a sleek metallic look to your labels or creating eye-catching promo stickers. Available on sheets or as individuals, our holographic stickers are a nice alternative to our standard metallic range, changing colour as they catch the light and displaying a full spectrum of colour for your labelling enjoyment.
Ltd Edition Holographic stickers will be available until the end of September; if they're popular we might just add them permanently to the metallic family!
Find out more about our holographic stickers on the product page, or get an instant quote here!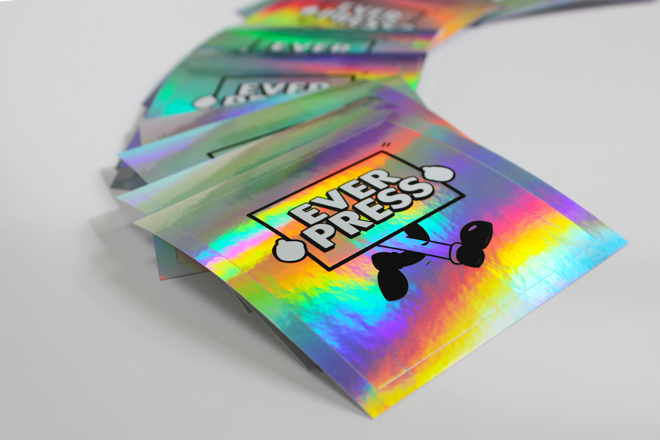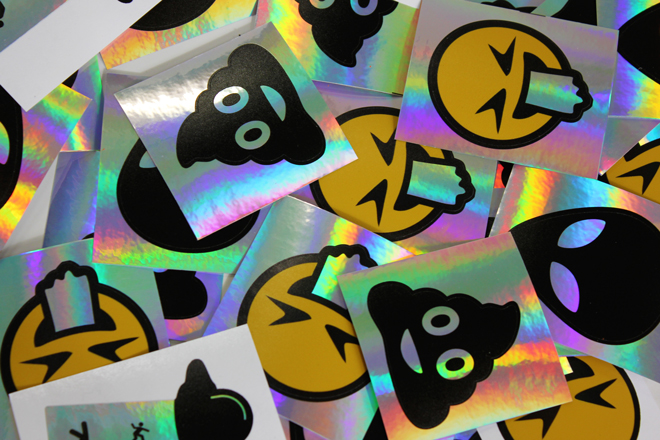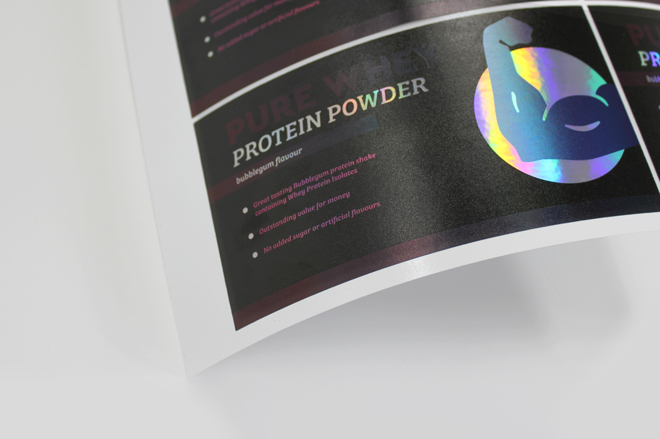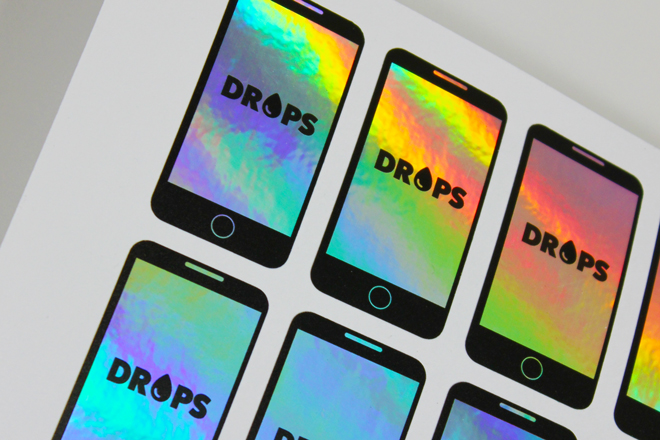 Back to Articles