Diginate / Ikea Mashup – The £60 Custom Graphic Table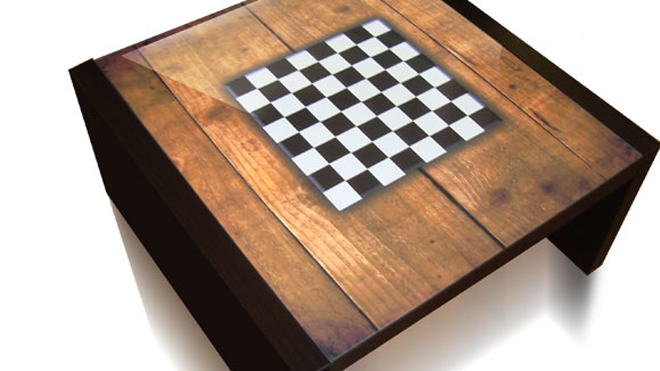 This is a really easy way to make your own customised coffee table with interchangeable graphics. All you need is: 
Expedit Coffee Table from Ikea (£45).
Matt Paper Posters from here at diginate.
The Expedit table comes in a range of colours – I've gone for black/brown. Once you have the table it's time to sort out the artwork. I'm going to try a couple of ideas. First up is a rustic chessboard design; you could do the same with backgammon, snakes and ladders etc. I've put the artwork together in Photoshop – the canvas size is 67.8cm x 77.5cm plus 2mm bleed all the way round.
Here's a jpeg template.
Here's a pdf template.
Once the artwork is finished you can order a matt paper poster of 67.8cm x 77.5cm to fit your table.
Here's the finished poster: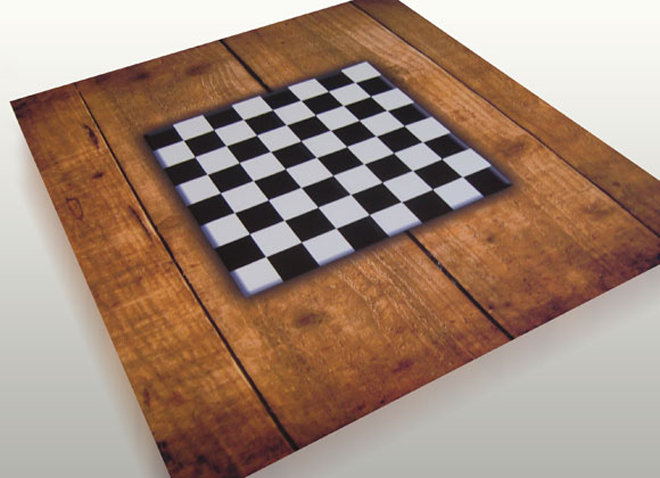 Once you've constructed your Expedit table all you need to do is lift the glass and slip the poster underneath and there it is, your own custom chess table: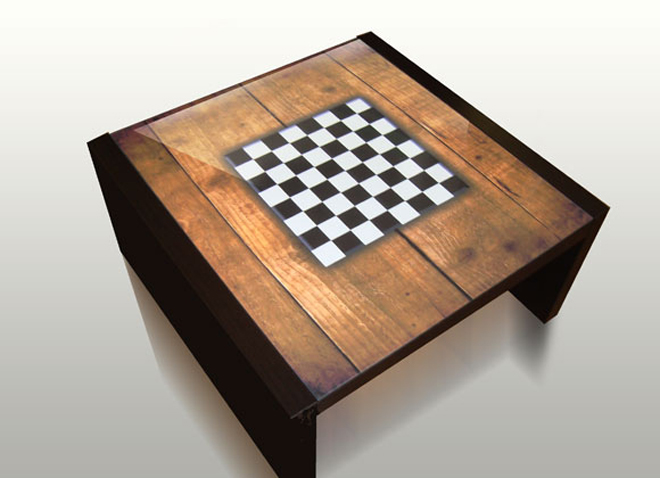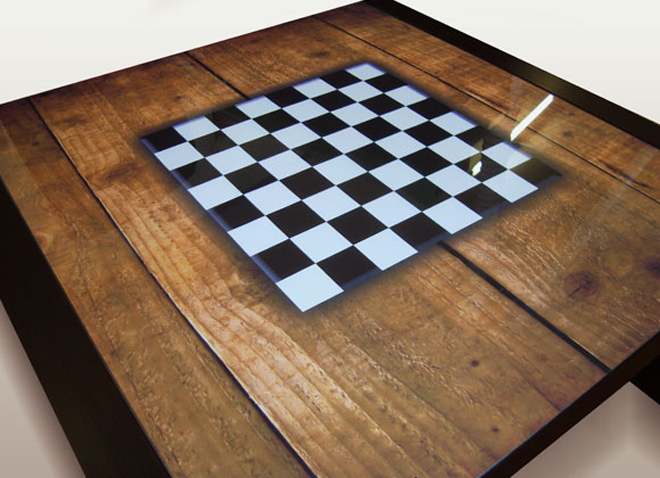 As an alternative I thought I'd try using a Satin Paper Poster with a Spot Gloss Varnish to add a bit more texture.
I'm going to use a vector pattern which I've downloaded from fotolia.com. After scaling to the template and adding the spot gloss layer the poster is ready to print.
Here's the finished poster: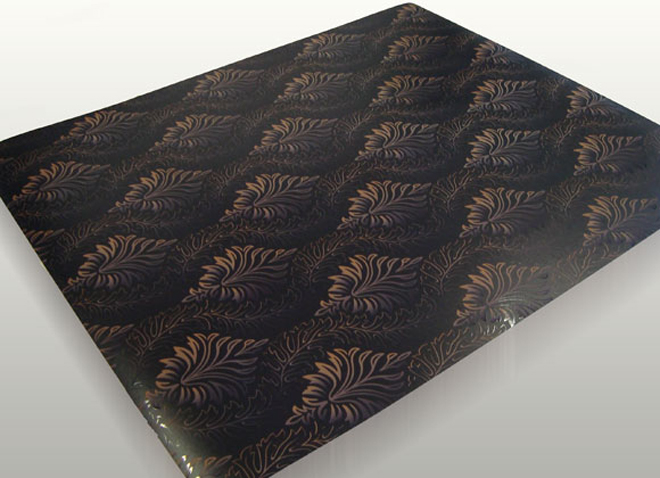 Now it's a case of lifting the glass and replacing the chess poster with the new patterned poster. Here's the result: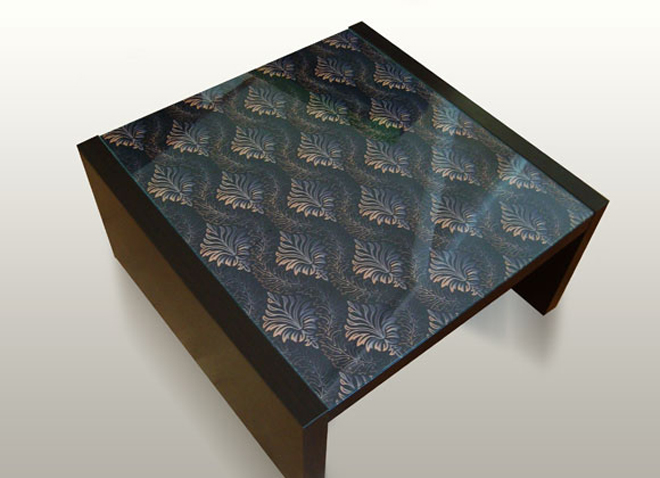 The Spot UV Gloss does add a different dimension to the print, which glints from certain angles. It's hard to capture in a photograph, but here's an idea:
The nice thing about the project is that once you're bored of a particular design, or change your decor, you can change your table! This would be great with a montage of family photos, cartoons, textures, or even company logos for the reception area of your offices. Why not give it a try?
Back to Articles