App Test – Smilla Enlarger: Enlarge your photos without losing quality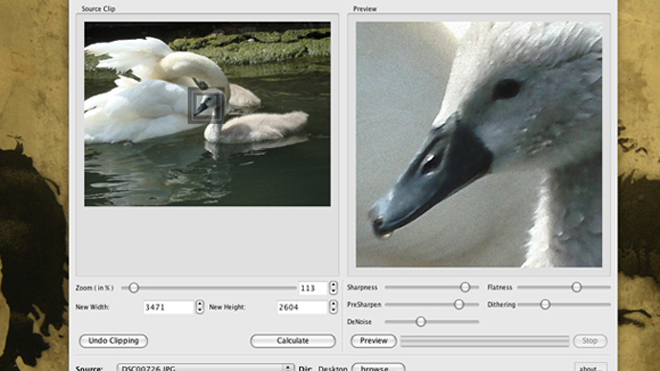 Any designer (and printer, for that matter) will agree how frustrating it is trying to work with low-resolution images. www.vectormagic.com is great for creating scalable vector files from low-res graphics and logos, but what about photographs?
A new tool aiming to solve this problem is SmillaEnlarger. It's a desktop photo enlarger for Windows and OS X, which allows you to blow up your images, or zoom into parts of them, with none of the usual pixellation and artifacts that you'd expect.
We downloaded the app and gave it a try using an image of a cygnet and swan I took in Battersea Park. The results are excellent. Using the dithering and sharpening tools it's possible to keep the image looking sharp and natural.
The application is free, and would be great for prepping images for use on posters. Why not give it a try?
Back to Articles