Diginate.com Blog
Win a V60 Starter box from Pact Coffee!
The one day in Diginate history we don't speak of was the day we ran out of coffee at Diginate HQ. Destruction and carnage ensued. You don't know man, you weren't there.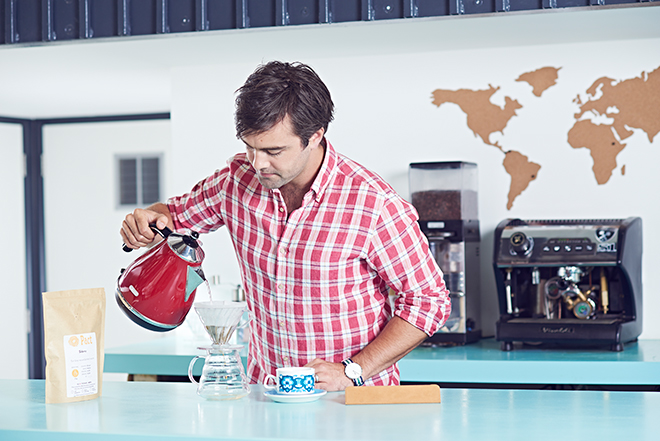 Fortunately this hasn't happened since, as we caffeine up-the Diginate office via our friends at Pact Coffee, who will cleverly send you a bag of coffee tailored to your tastes, at predefined intervals. Not only does this ensure we're stocked, but saves us battling to the death over who goes to Starbucks. Coffee is seasonal, so Pact's selection is always changing – our favourite blend so far has been Teanzul, which not only had pleasing pecan pie overtones, but translates directly as 'FUEL OF THE STICKER MAN' from the original Guatemalan. Approximately.
The good news is to celebrate UK Coffee Week we've teamed up with Pact Coffee to give away 2X V60 Dripper starter boxes. Each box contains:
A V60 Dripper
Filter papers
Brew guide
A Pact Coffee mug
If you're wandering what a V60 dripper is, the above image shows it in action in the hands of Pact Coffee founder Stephen Rapoport. It's also the brewing method of choice in Diginate HQ.
To win one of our Pact Coffee starter kits just follow Diginate on twitter via the box below (if you don't already), and we'll pick two winners at random on 30th April. Good luck!

a Rafflecopter giveaway