Diginate.com Blog
We've predicted the England v Ukraine match so you don't have to eat your own arm
Didn't England do well on Friday? Sweden did well also, but not as well than England, who emerged victorious. We did less well with our prediction:
We correctly predicted that Sweden would score between the 71st and 80th minute
We were 3 minutes out with our prediction of the first England goal
Naturally we were disappointed as many people are now using our guides rather than watching the games themselves. Don't worry – this time we'll get it spot on. And it looks like the news is good for England.
To set the mood this time we threw on World in Motion by New Order, one of the all-time greatest football anthems. Choosing the official Euro 2012 last time around clearly had a detrimental effect on the outcome.
England Vs Ukraine – Tuesday 19th June, Donetsk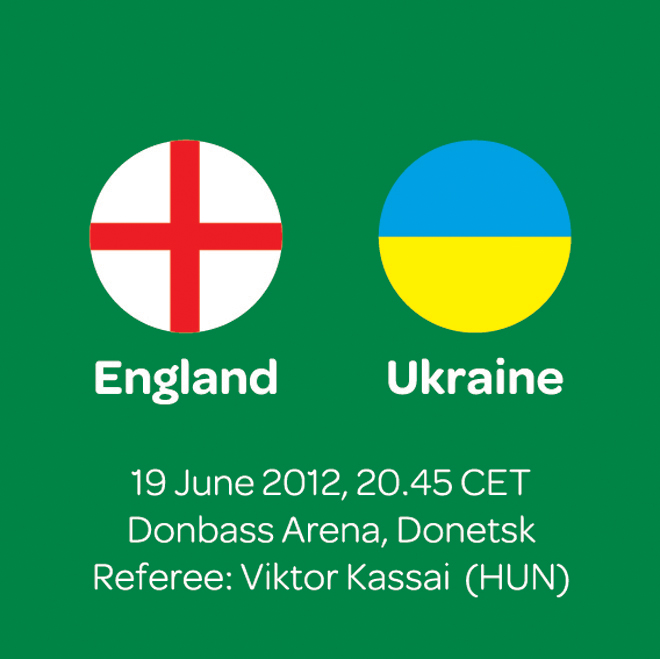 0-10mins GOAL ENGLAND! Scorer: Phil Jagielka
"What's Phil Jagielka doing starting?" I hear you exclaim. Well, scoring, as it turns out. Inspired selection from Roy.
11-20mins YELLOW CARD – Theo Walcott
Theo Walcott receives a yellow card.
21-30mins GOAL UKRAINE
The Ukraine have pulled it back level.
31-40mins RED CARD UKRAINE
Ukraine down to 10 men with this sending off.
41-50mins GOAL ENGLAND! Scorer: Jordan Henderson
Another surprise inclusion, Henderson nets his first senior level goal for England. 10 man Ukraine look shaky.
51-60mins YELLOW CARD – Ashley Cole
Unnecessary booking here for Cole.
61-70mins GOAL UKRAINE
Once again Ukraine draw level. England are still on track to go through to the quarter finals.
71-80mins GOAL ENGLAND! – Joe Hart
Surprise goal for Joe Hart as he goes up for a corner. An unexpected goal for the keeper, given that if England concede they may exit the competition. The risk pays off though, Hart is a hero.
81-90mins YELLOW CARD – Jermaine Defoe
England are pushing for a 4th; Defoe receives a booking.
FINAL SCORE
England 3 – 2 Ukraine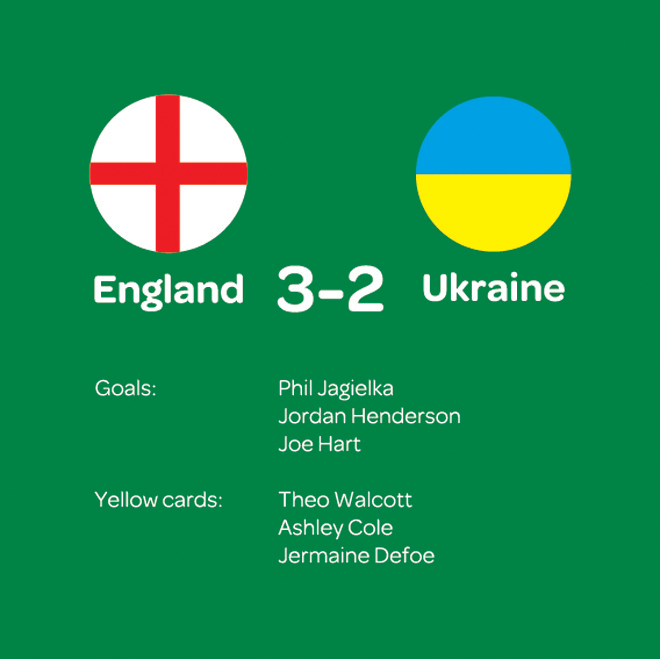 England progress to the quarter finals, and you keep all of your limbs. Great result all round.