Diginate.com Blog
Welcome to the Diginate DIY Christmas!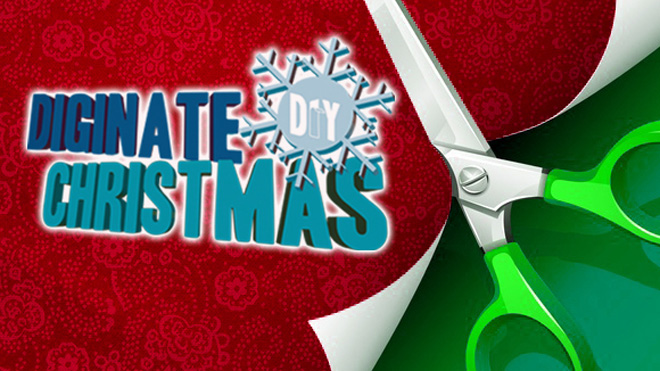 We love Christmas here at Diginate; it's always a creative time. Making or customising something unique for somebody is that little bit more special than an off the shelf gift, more thoughtful, and often saves you money.
Of course, it's hard to find the time to create something for everyone. That's why we've come up with the Diginate DIY Christmas – a series of blog posts, tutorials and showcases helping you along the path to a truly personalised Christmas. We'll be looking at clever customisable gift ideas, decorations and party accessories all the way through to Christmas Eve.
Christmas can be an expensive time, and more people than ever will be looking to economise where they can this year. That's why many of our ideas use items you may already have, or can get hold of cheaply and easily, in order to create imaginative and memorable gifts and festive accessories.
We'd love you to get involved in our DIY Christmas! Whether it's showing off your creations on facebook, giving us your feedback on twitter, or letting us know your ideas and improvements via good 'ol email, it'd be great to hear from you. We'll also be throwing out special offers so you have more to spend on mulled wine and mince pies this Christmas!
If you'd like to order from diginate and need delivery prior to Christmas please be aware that the last guaranteed order date is Friday 17th December. We will be continuing to print and dispatch right up until Christmas Eve, but cannot guarantee that your order will be with you before Christmas.