Diginate.com Blog
We made a map of cork (and other cities)
Team Diginate decided to celebrate the fact that we now ship worldwide and what better way than to create a world map and stick it on the wall?
We found a very nice (and free) world map and printed it as a set of 30x30cm Gloss Vinyl stickers. We also bought some self-adhesive cork tiles to put them on and some flag pins to show the places we have shipped to.
We changed the colours to get a nice, warm, and slightly retro feel to the map.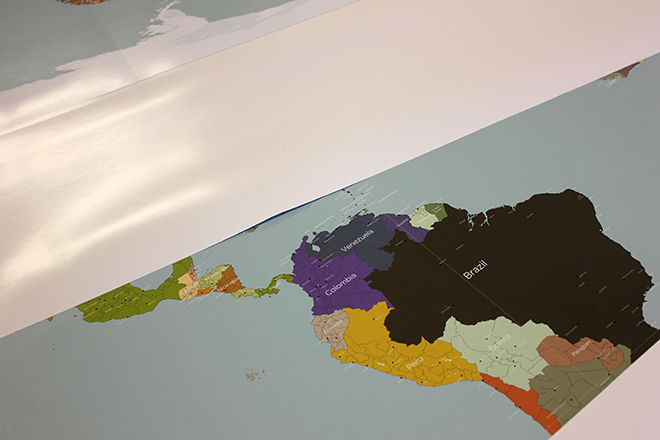 Here are our stickers…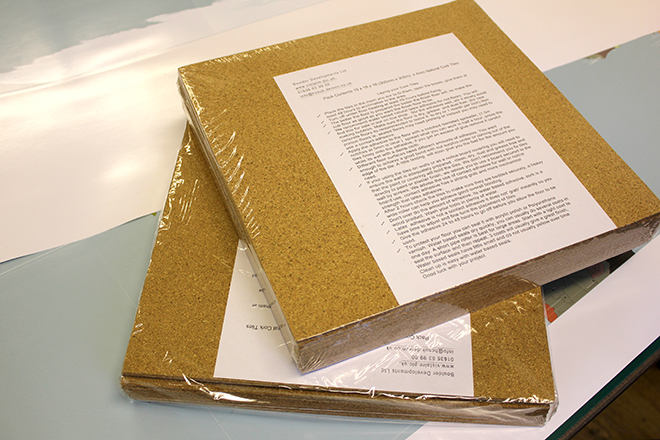 …and here are our tiles.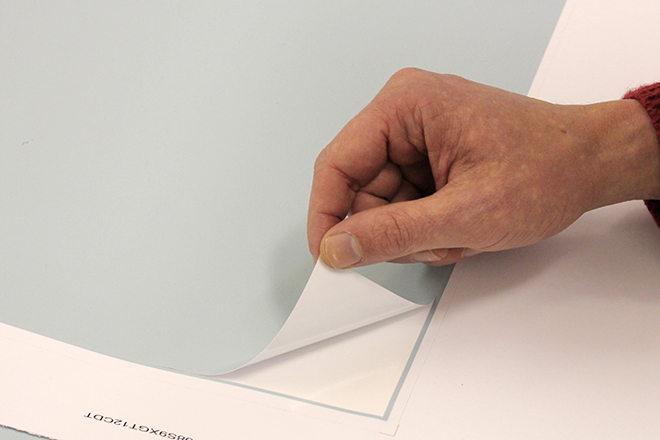 Putting the stickers on could not be easier. Just peel…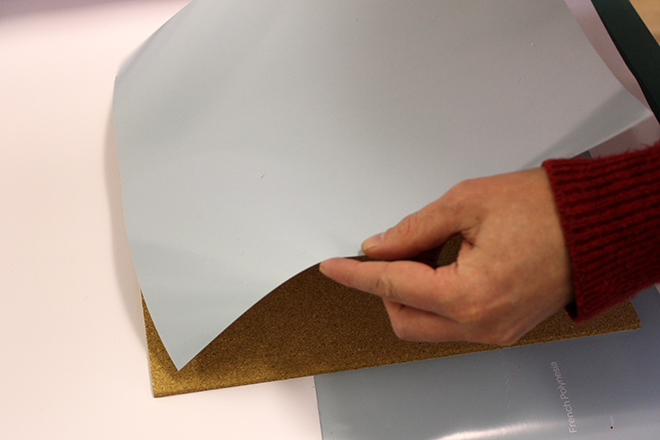 …and stick.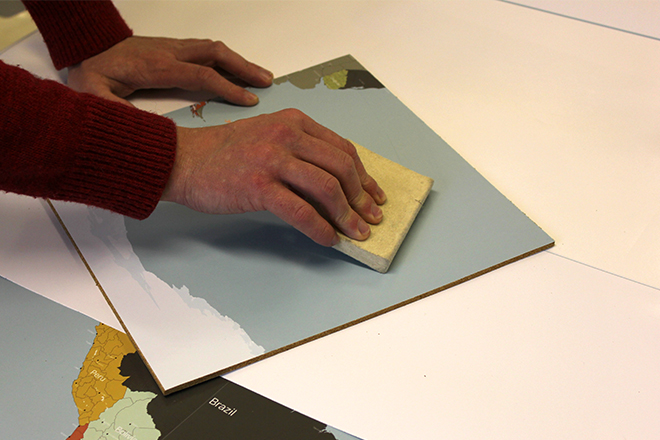 Rubbing is optional (but recommended).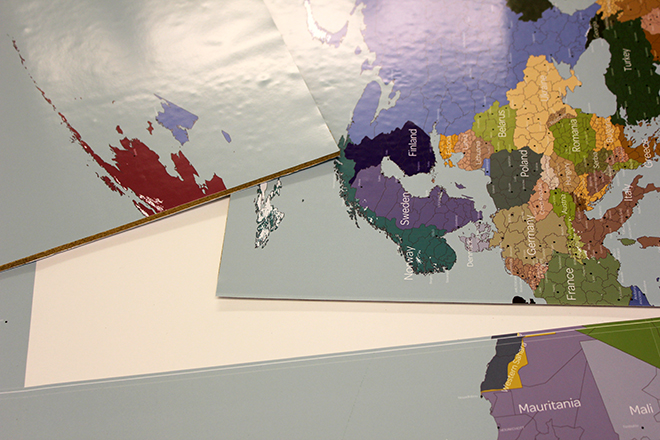 Looking nice. Fun geography fact: The longest place name is in Thailand and is called 'Krung thep maha nakorn amorn ratana kosin­mahintar ayutthay amaha dilok phop noppa ratrajathani burirom udom rajaniwes­mahasat harn amorn phimarn avatarn sathit sakkattiya visanukamprasit'. The shortest are two places in Norway and Sweden called 'Å'.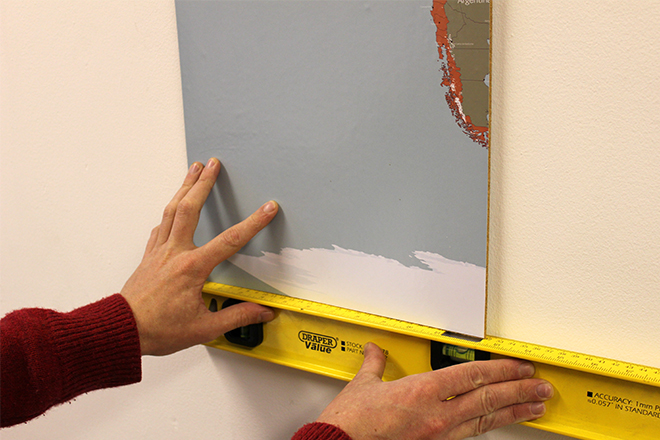 We used a spirit level on the first tile to get it straight.
Since the cork tiles are self-adhesive you can just stick it straight on the wall.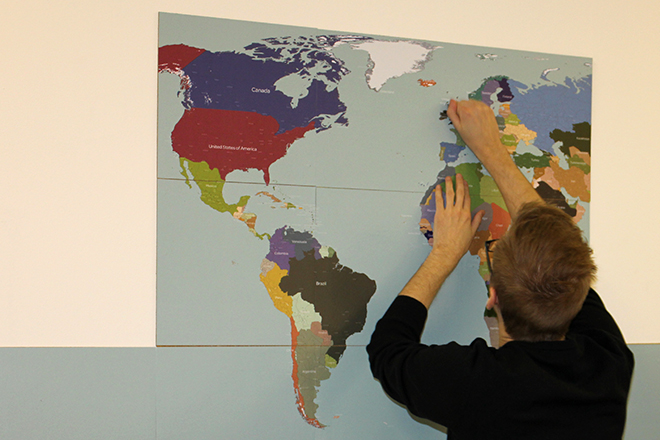 The world's easiest puzzle. Fun geography fact: Alaska is the most Northern, Eastern, and Western state in America. It is the only state that is in both the Eastern and Western Hemisphere, which makes it the most eastern lying and western lying state.
Done! All that's left is putting the flags in.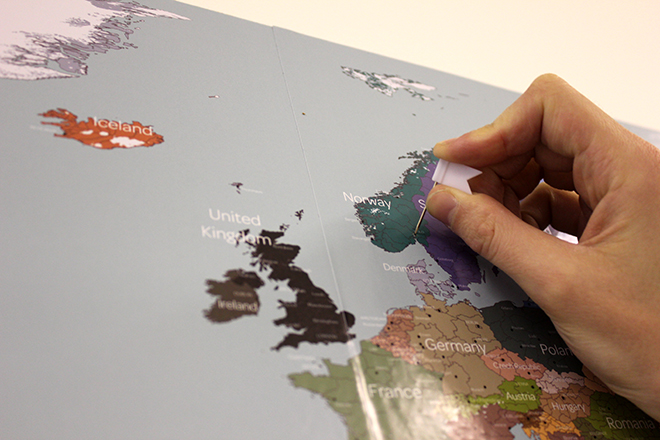 Planting the first flag in Norway.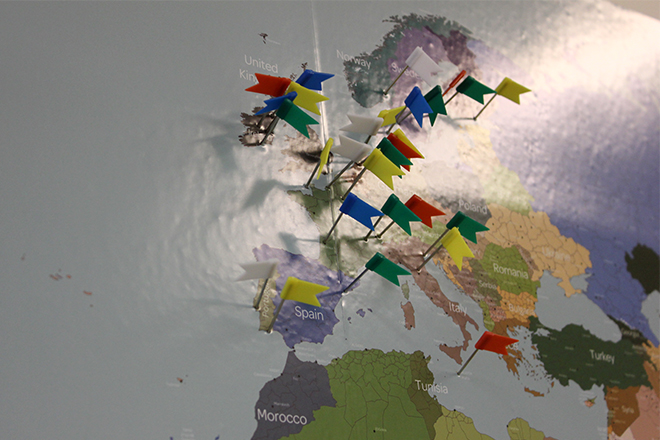 About halfway through and already Europe is looking pretty crowded with flags.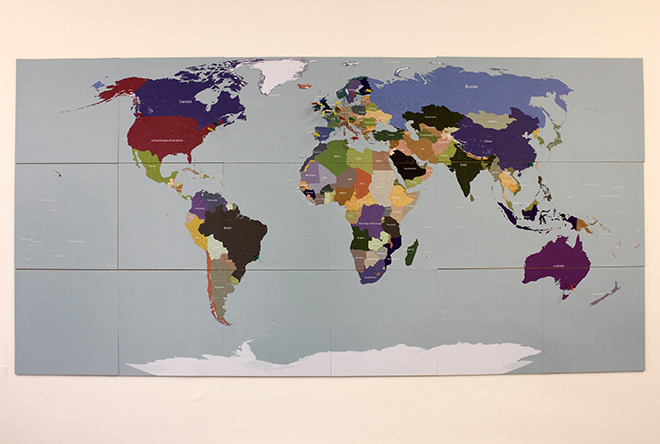 Still a few places left to conquer, but the Diginate empire is definitely spreading. Places we've shipped to since introducing worldwide shipping include Australia, USA, Brazil and Hong Kong. Still no Tuvalu though.