Diginate.com Blog
We caught a massive mackerel and put it on our wall!
Ahoy! We went fishing recently and caught both this mackerel and a new product: Wall Stickers!
As you know, Diginate offer a wide range of materials, but we felt something was lacking: a proper Wall Sticker. This vinyl material is made to be easy to stick on, peel off and stick on again, making it perfect for walls.
After thinking about how to best show off this new material, the choice was obvious; it had to be a mackerel. After all everyone likes to put fish on their walls. Mackerels are quite possibly the best fish out there, except for giraffes, but they're not technically fish. So say hello to the daddy of all mackerels; Mack Daddy!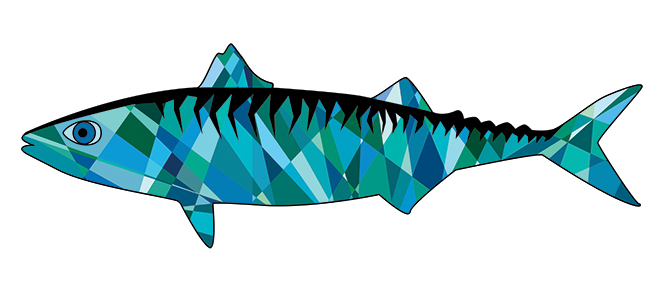 Any mackerel would love a bit of camouflage, and what's better than a bit of razzle dazzle? Nothing, that's what! Dazzle camouflage is not only for old battleships; it's a great mix of traditional camouflage and radical art, specifically Vorticism (currently number 2 on the non-existent 'Diginate Top 100 Greatest Ever Art Movements'), and a must for any mackerel. The colour scheme was inspired by the sea, as well as the official Pantone colour of the year 2013, Emerald.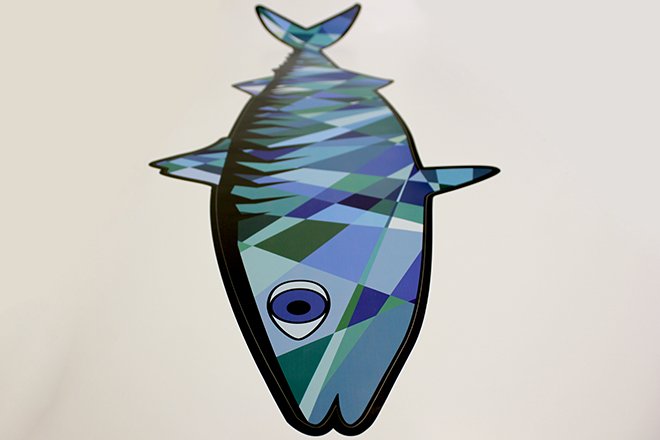 Here's our printed fish. Miggity-miggity-miggity-miggity Mack Daddy!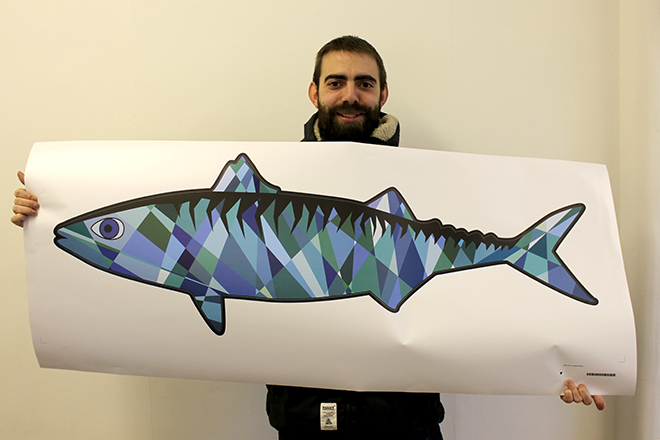 Here he is with the fisherman who caught him.
Careful, mackerels have sharp teeth!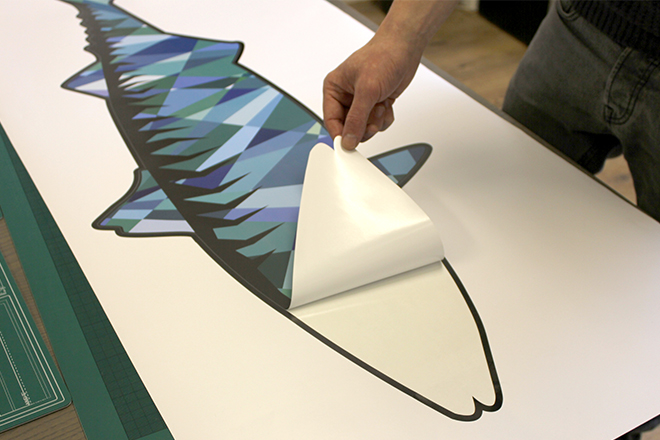 Time for the three P's: Peel it…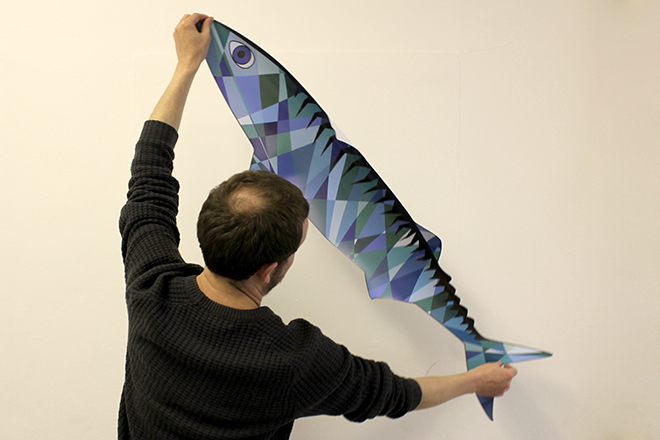 …place it…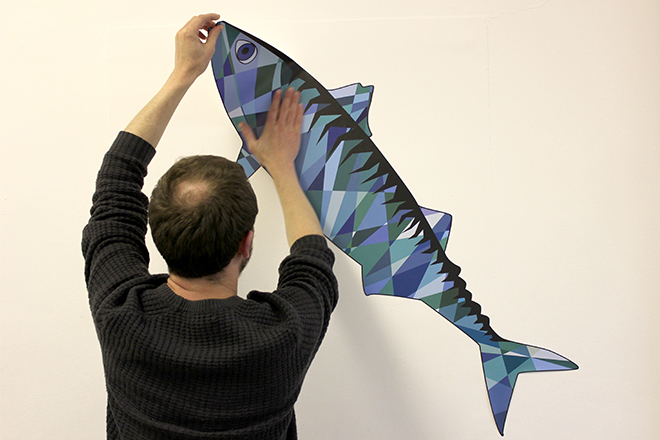 …and pet it? Why not?
That's a nice fish. Thankfully it doesn't sing a stupid song either.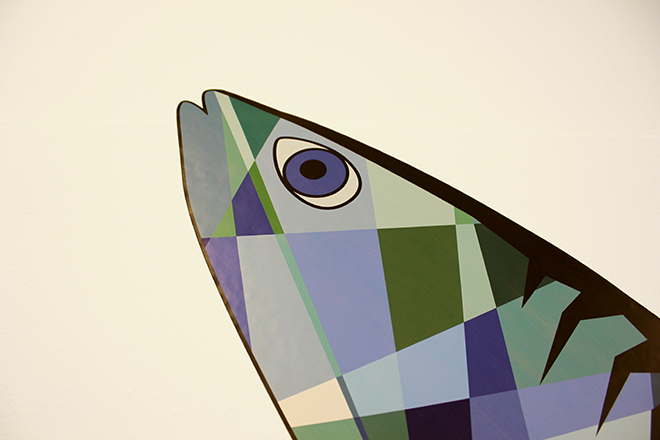 Cool! Now it's time to try it on a slightly different surface.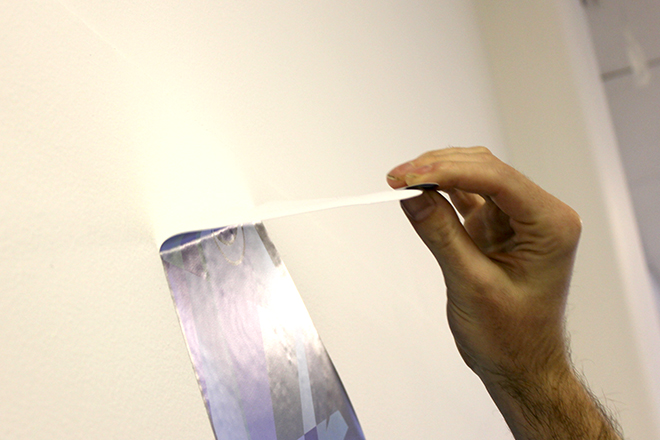 Peel off…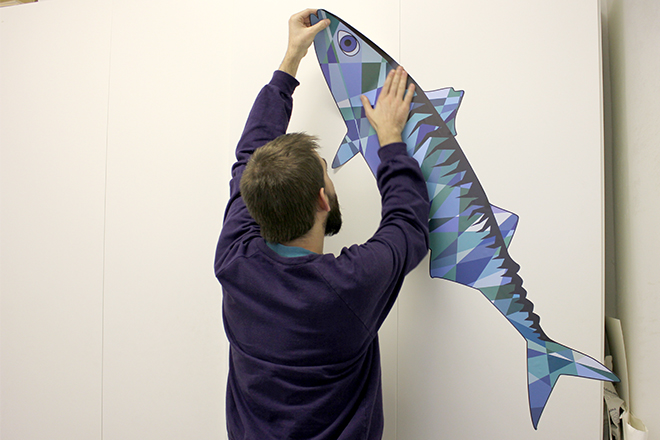 …and stick it on again, on the cupboard this time.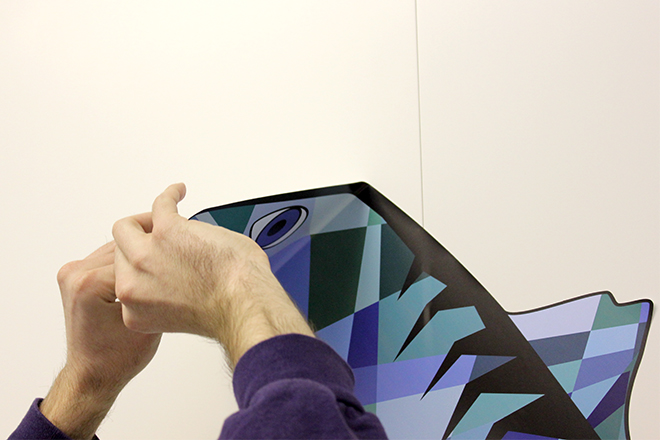 Off the wall…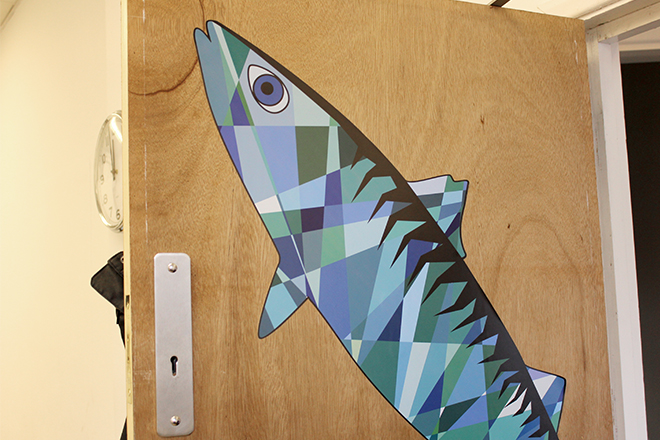 …and onto the door.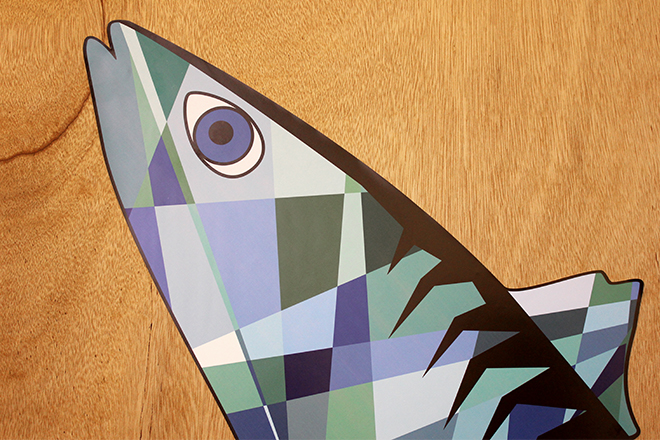 It sticks very well on the wood. Looks nice as well!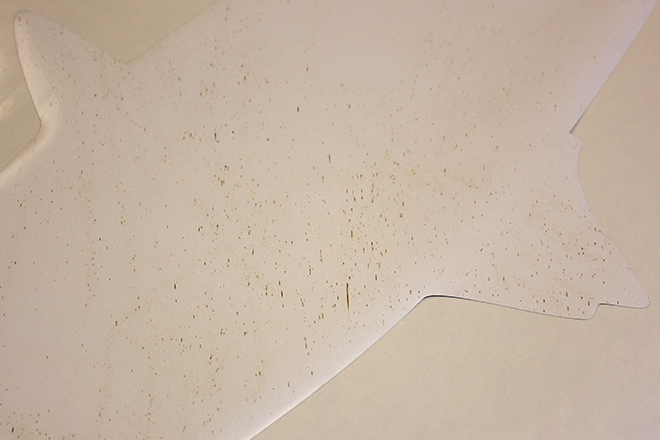 Mack Daddy got a bit dirty from the door unfortunately. Filthy fish!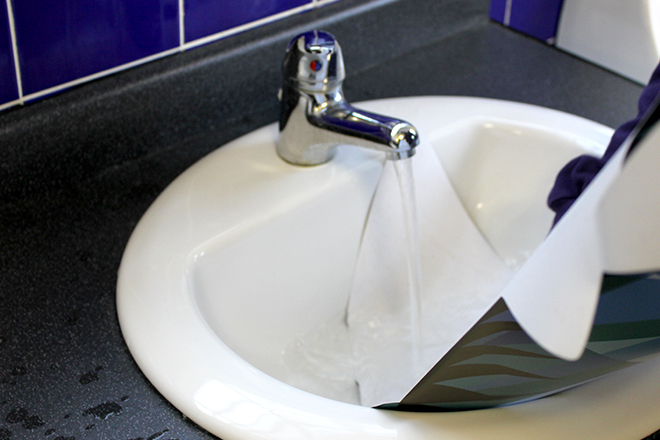 Thankfully these Wall Stickers are washable. Not bad, eh?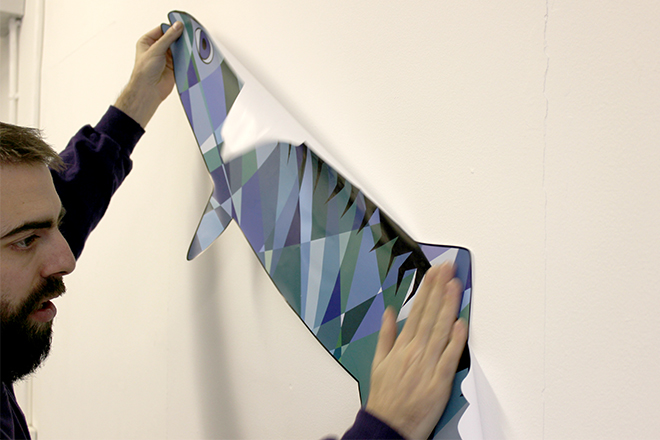 After a bit of drying it's ready to stick it back on the wall.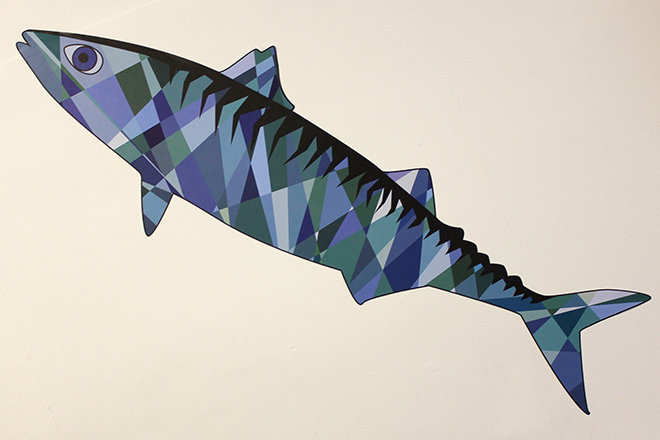 Return of the Mack!
Fun fact: there are at least 10 musical references in this blog post. See if you can find them all! Or, you know, don't.