Diginate.com Blog
The stupidly simple way to create great prints from your instagram photos
The social photo app Instagram now has over 100 million users, who between them upload 40 million photos every day. That's more photos of hot dinners than I've had hot dinners. Thanks to the easy to use Instagram smartphone app loads of these photos look great, so it's no wonder that there's an increasing demand to print these images rather than keeping them locked up inside your phone.
Well, good news! Using Diginate you can order fantastic art prints, posters and stickers of your Instagram photos in minutes, all via your smartphone. Let me show you how!
First up, I'd like to print one of my photos on textured art paper. More and more exhibitions featuring Instagram photos are taking place around the globe, so this seems like a nice paper to try. Here's the photo I'm going to use:
I like the look of art prints with a white border, so I'm going to add a border on Instagram and apply the toaster filter, which gives you a nice wide, light border.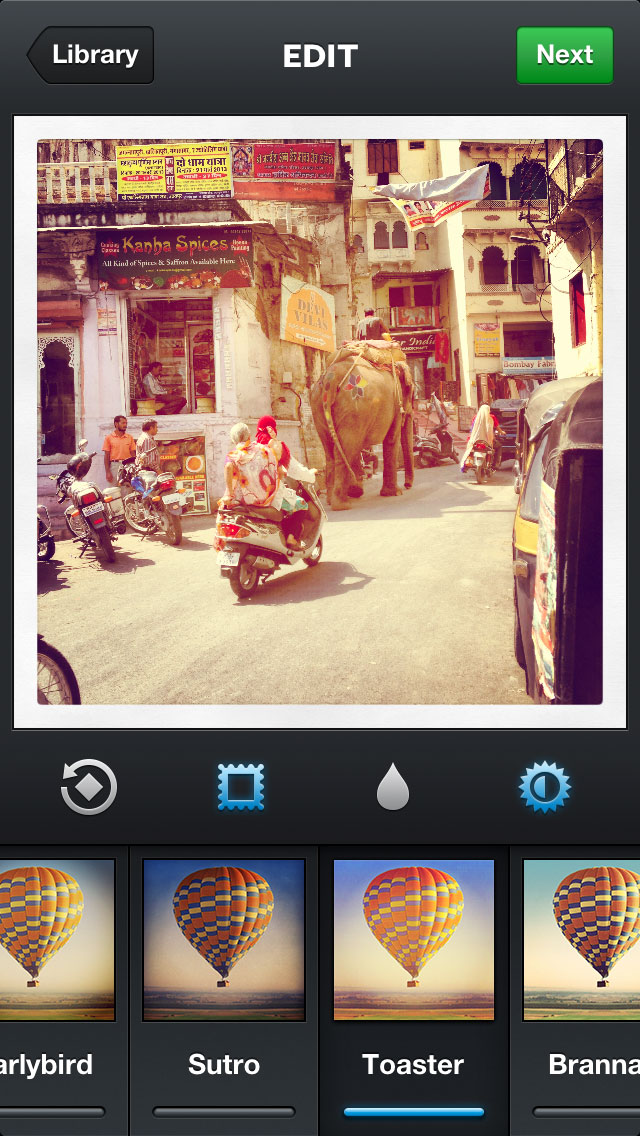 Once you've shared the photo on your feed it will also save a copy to the camera album on your phone.
Let's set it up for print! First up, head over to Diginate.com on your phone's browser. Isn't it cute!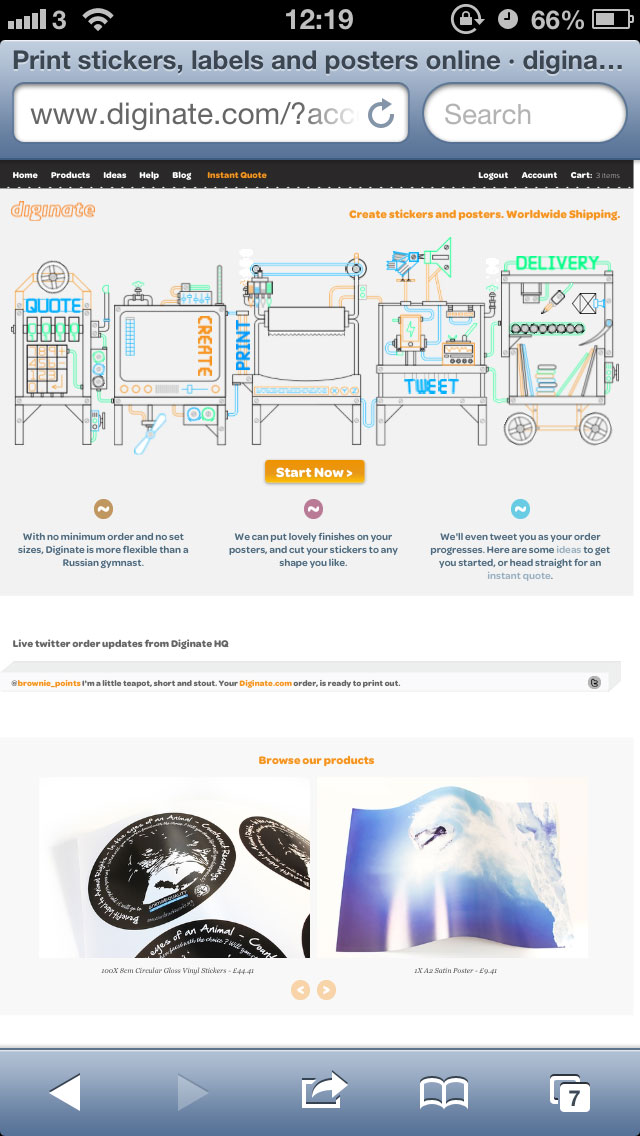 Since Instagram always produces square images there's no scaling issues to deal with. Instagram photos are surprisingly large – I'm going to print mine at 50cm x 50cm. Much larger than that and you're going to start losing quality. Here's the quote: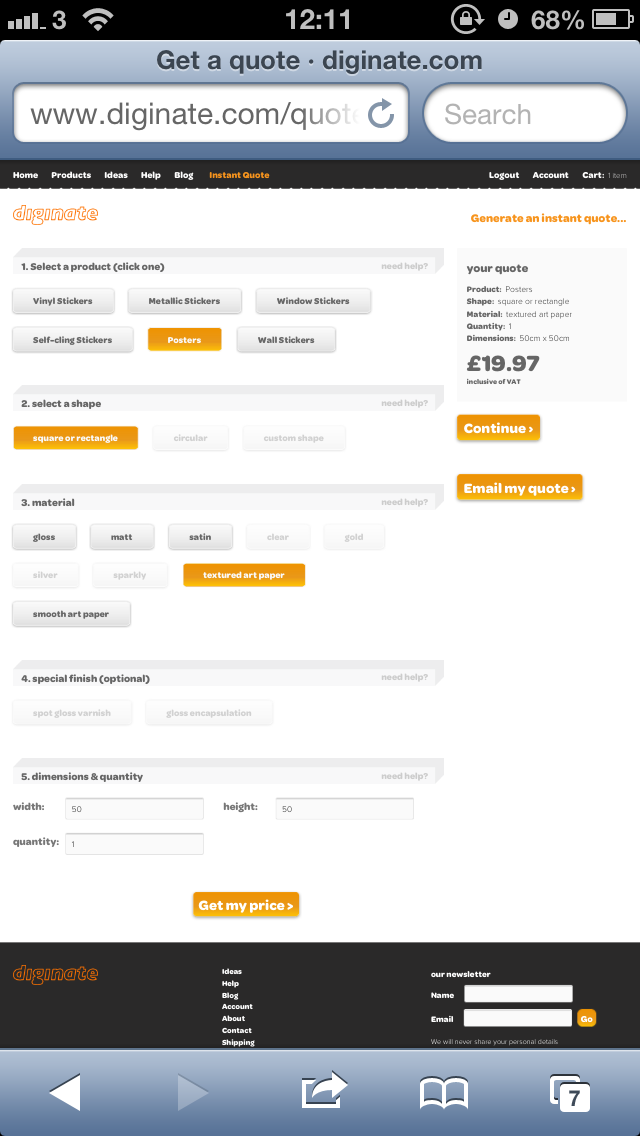 Once you have a quote you can tap 'Continue' and move to the next step. Choose 'Upload file', 'Choose Existing' and select your photo:
Once your photo has uploaded you'll see it nestled nicely in your cart: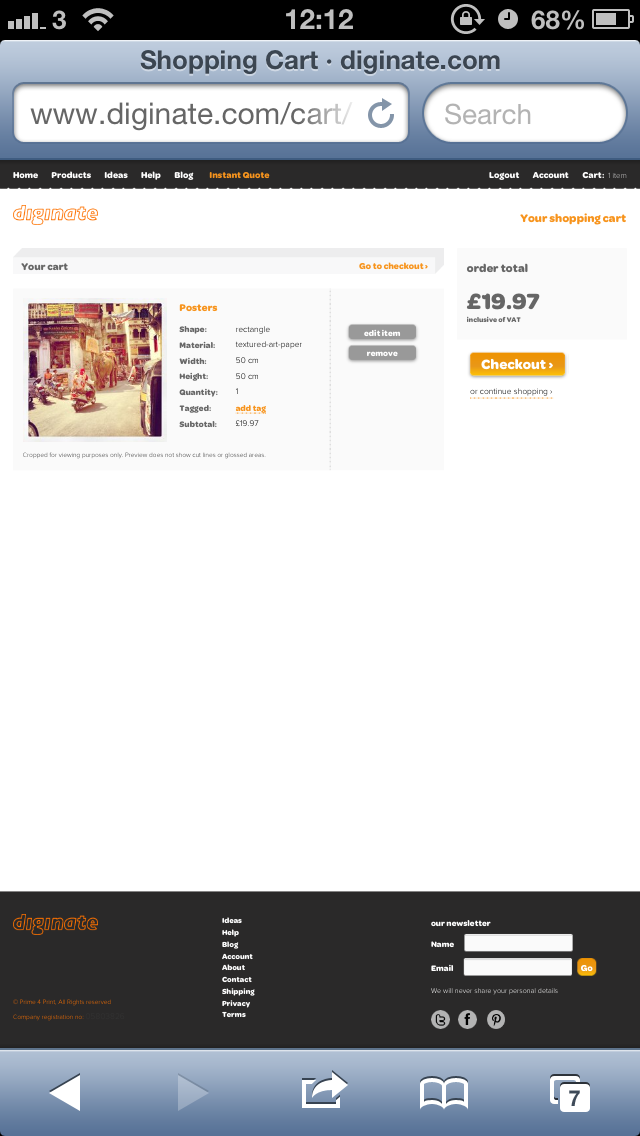 Whilst I was playing with the Instagram photos for my art print I noticed the Nashville filter, which I thought would look great on a satin poster: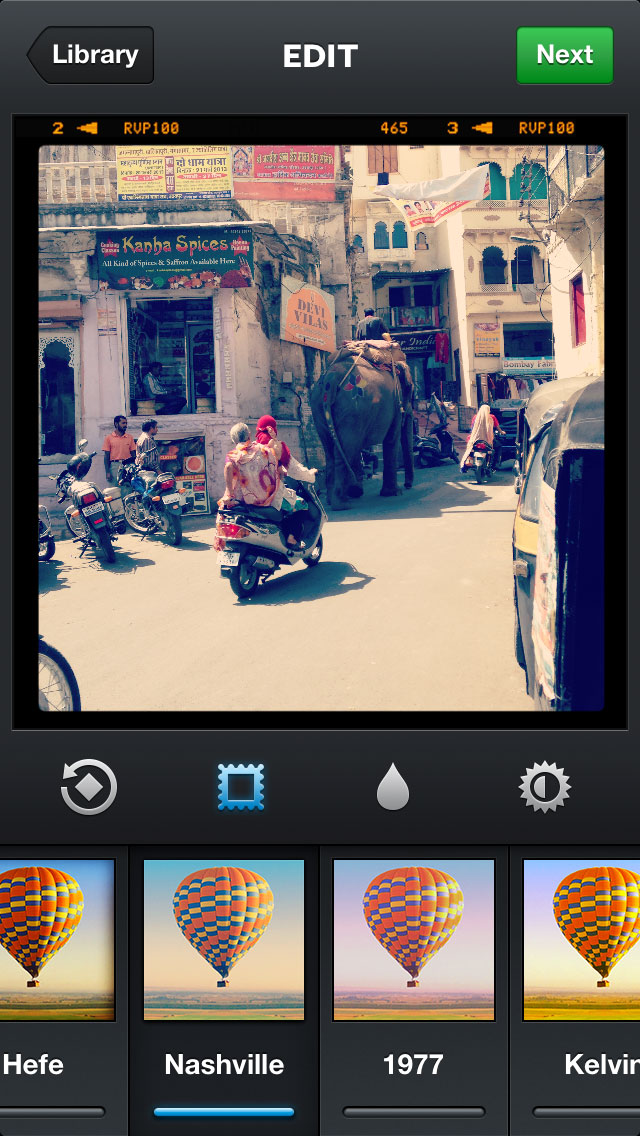 Once the image is saved in your camera library you can return to your browser, tap 'Continue shopping' and repeat the process for your poster. I'm going for 50cm x 50cm again: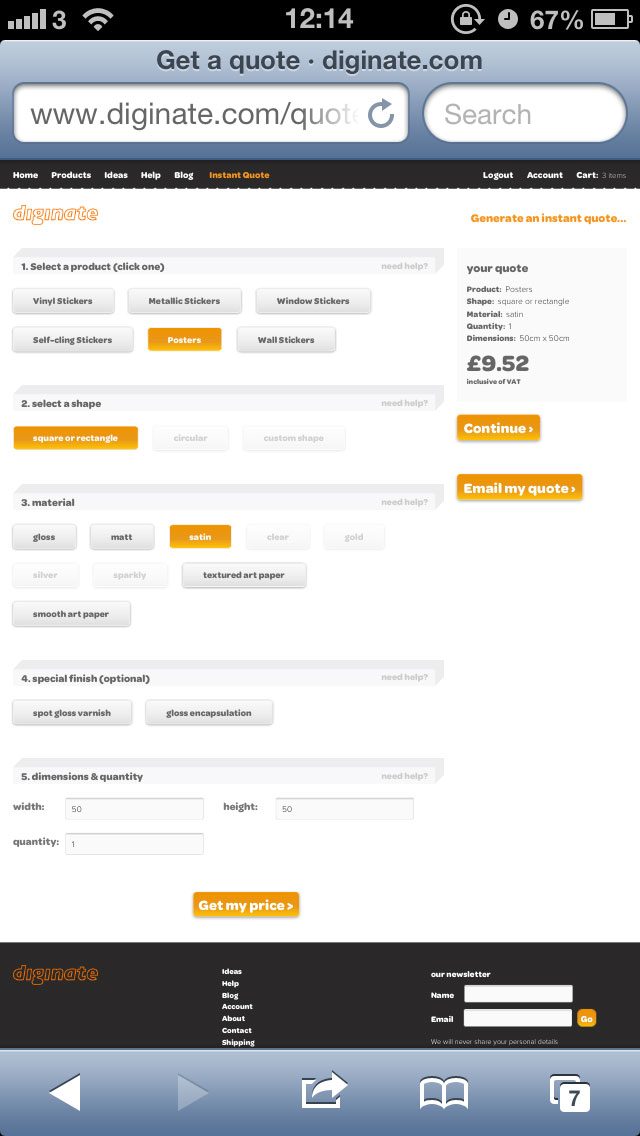 Here's my cart with this in: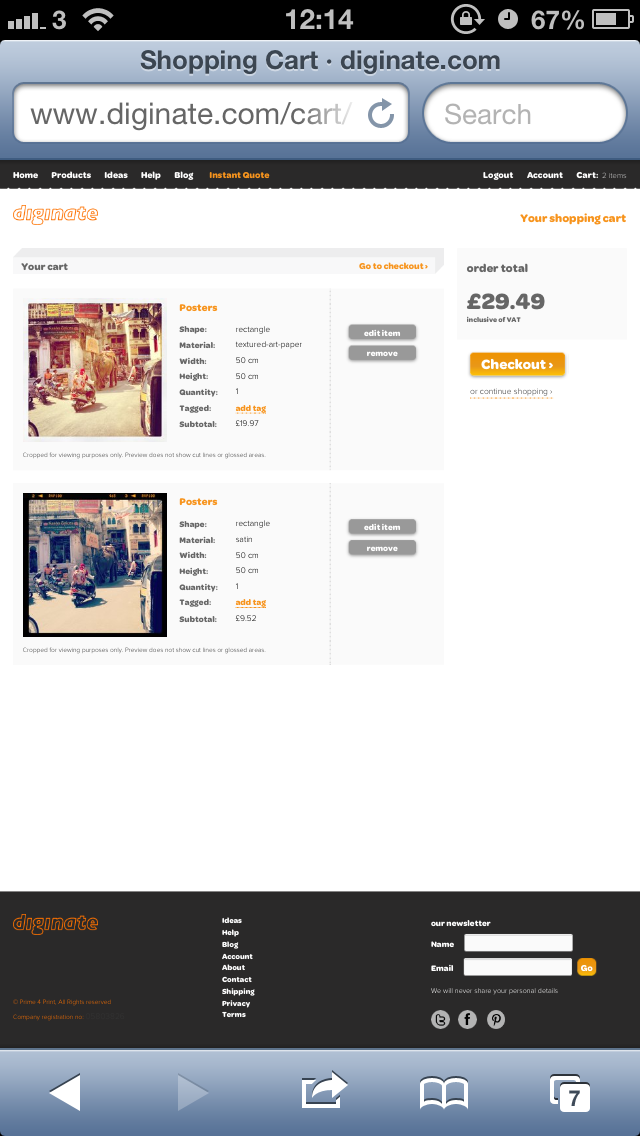 Finally, I'm going to get a different photo printed as stickers. It would seem rude not to. Here's the image I've chosen; I've applied the Brennan filter to give it a sultry vibe: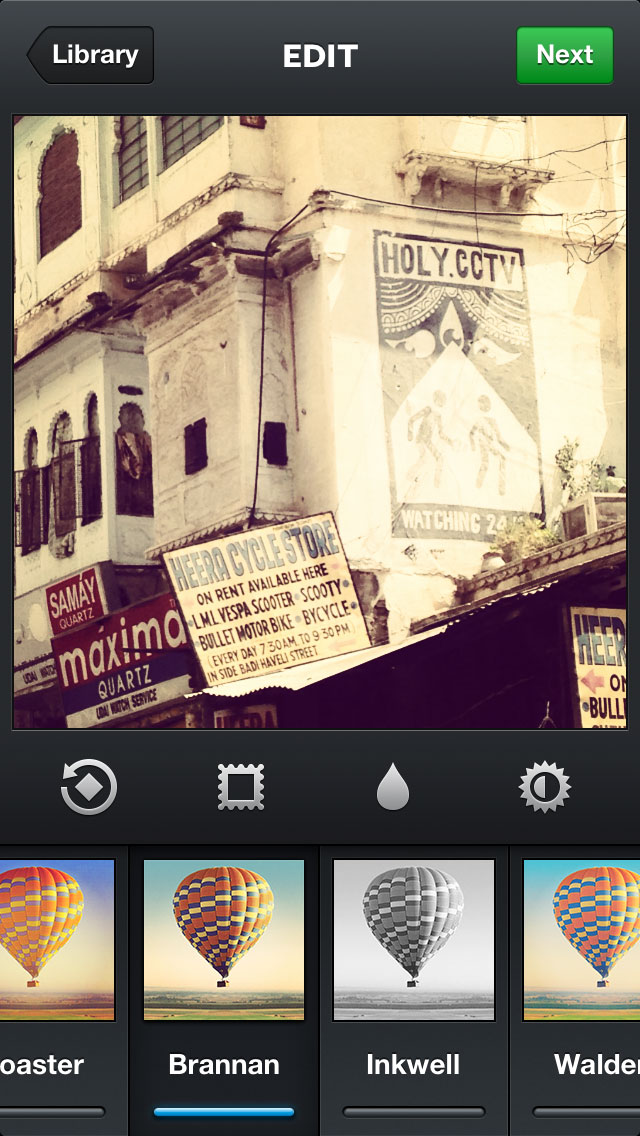 Holy CCTV – Watching you 24hrs. I'm going to print these as 4cm square gloss stickers. Remember, Instagram images are always square so selecting sizes is simples: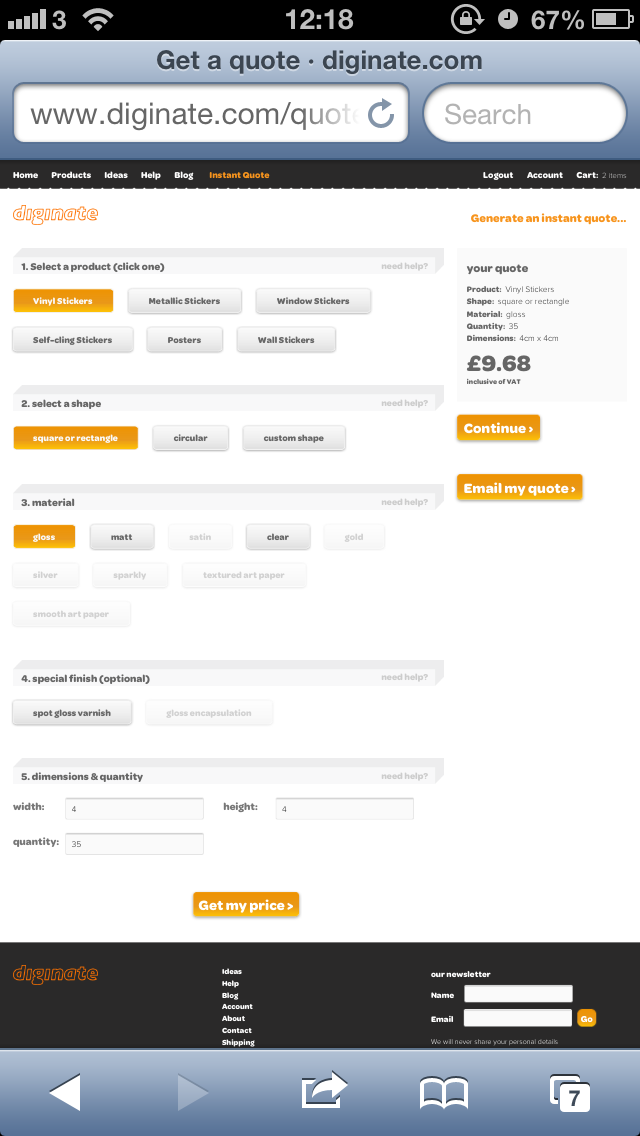 Once I've uploaded my Holy CCTV image from my camera library everything is sat in my cart and ready to go!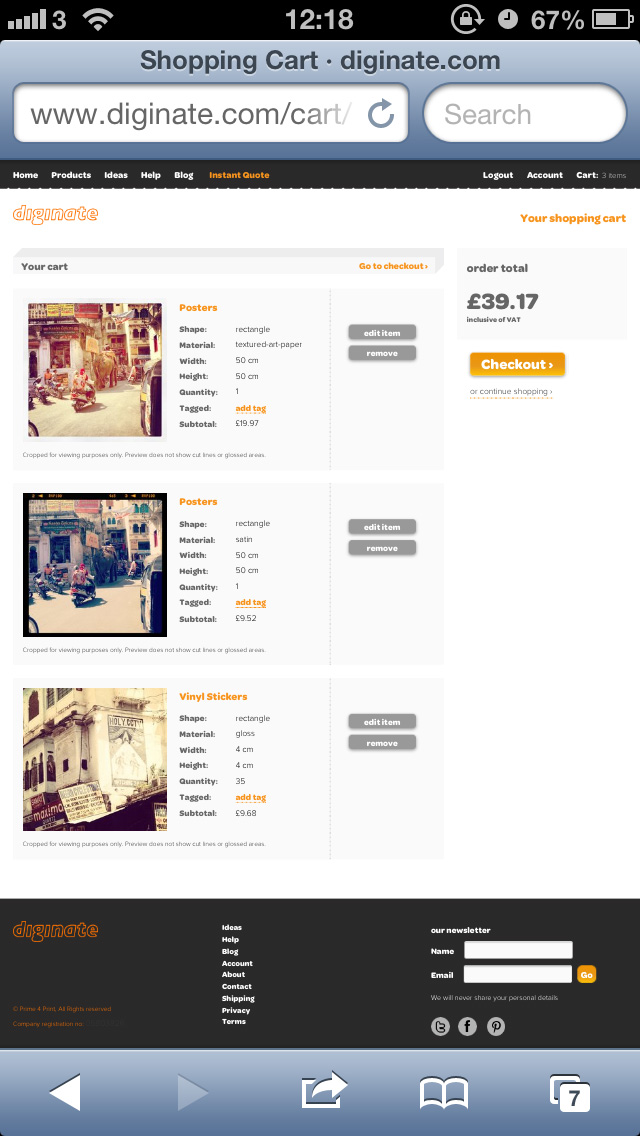 Now it's just a case of logging in and placing your order, all via your mobile phone: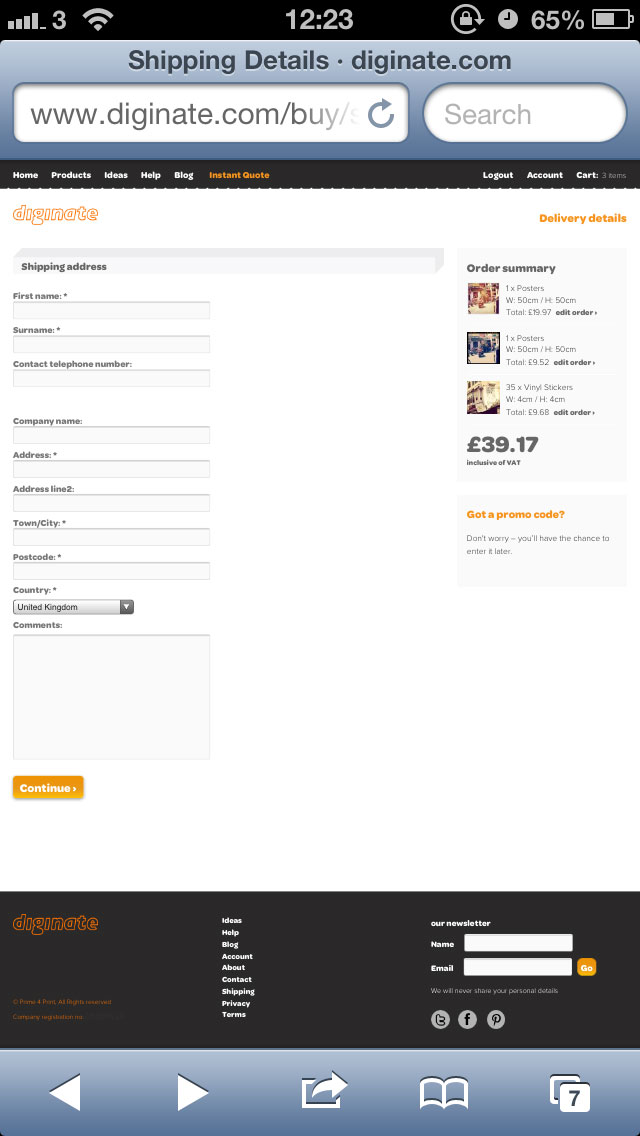 Here's how my Instagram prints came out. First up, the textured art paper print: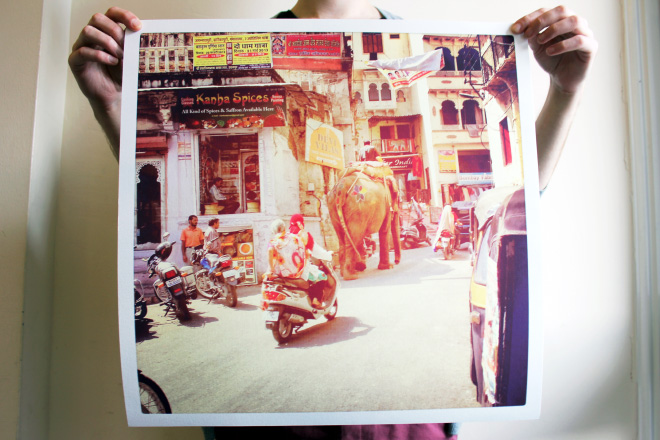 Nice huh? Here's the satin paper poster: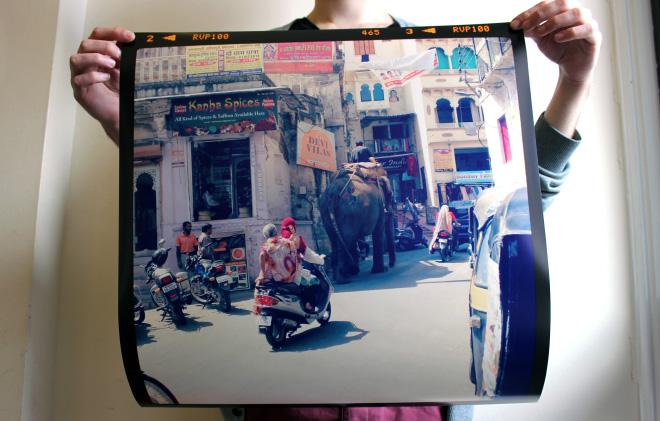 The quality is great – who knew instagram photos could print so large?
We have stickers as well!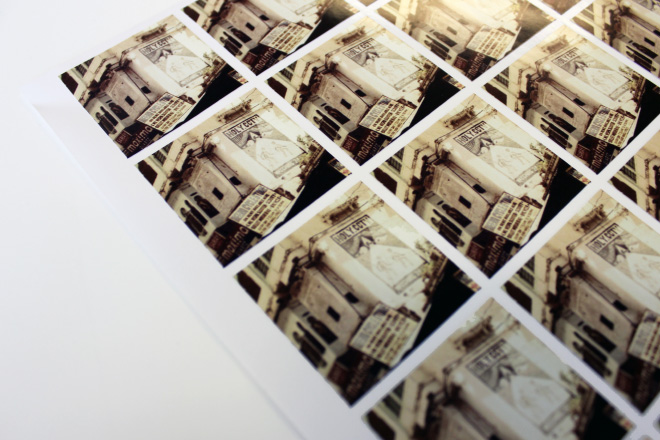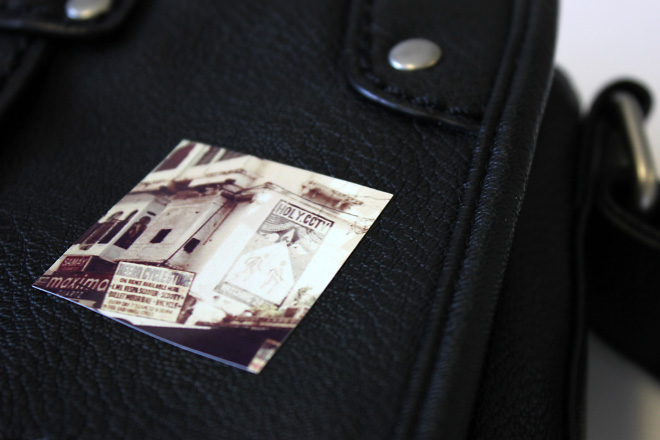 Here's some more images of my posters: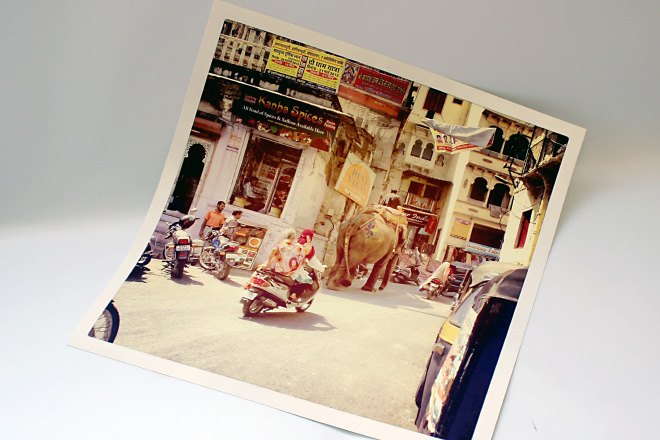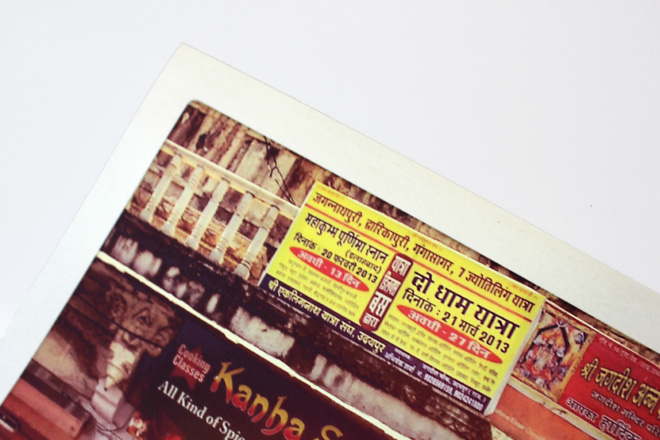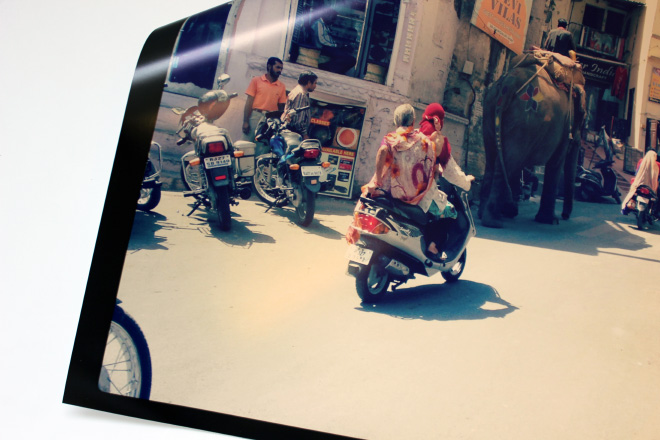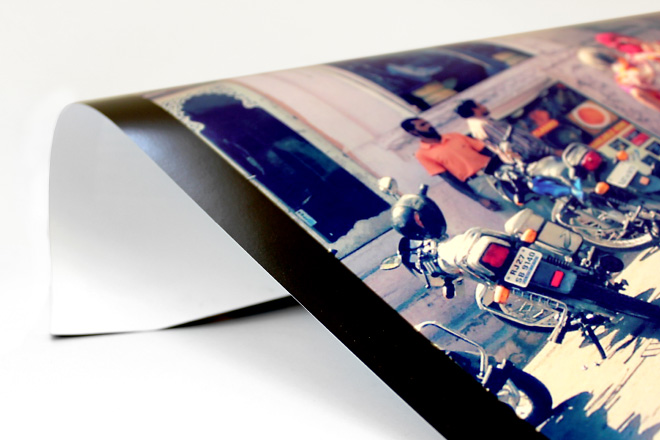 You can get hold of Instagram for iOS here, and for Android here.