Diginate.com Blog
Print your own textured custom Moleskine notebook cover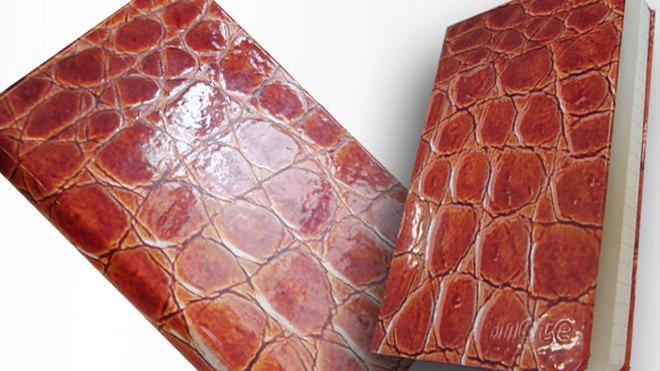 Moleskine notebooks have long been the jotting choice of discerning creatives, travellers, writers and artists the world over. In order to further reflect the 'exploration and adventure' ethos of Moleskine, I thought I'd give my standard pocket notebook a faux Crocodile Skin finish, complete with texture.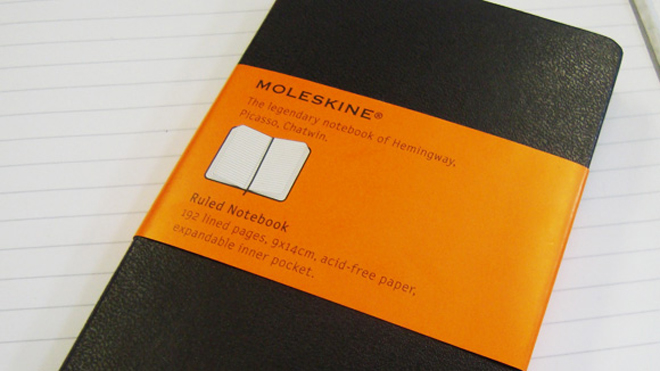 To do this all you need is:
A hardcover Moleskine Pocket Notebook. Any Moleskine pad will work though.
Contour cut vinyl stickers with a spot gloss varnish
The first job is to set up the sticker. I found a croc skin image on fotolia, which is going to form the basis of the artwork.
I imported the image into Illustrator and manually selected the gloss areas to create the croc skin texture. Here's a template for the sticker. The green is my gloss layer.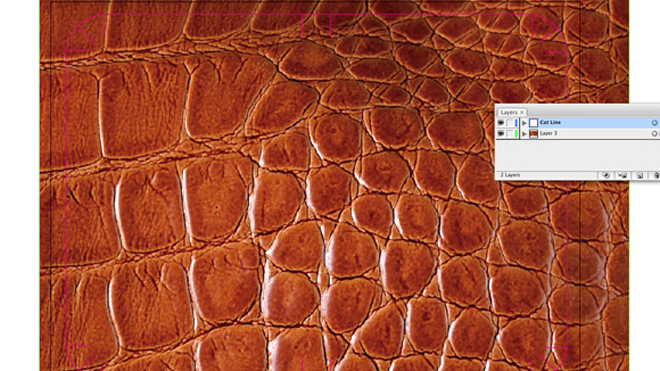 I'm going to add a subtle diginate logo at the bottom which will appear to be embossed in the print.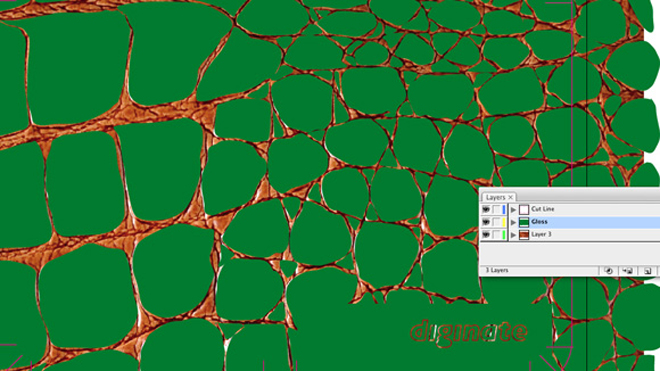 Once your artwork is complete it's time to order the contour cut vinyl stickers with a spot gloss varnish. The finish size of the sticker is 21.75cm x 16cm.
Here's the finished sticker: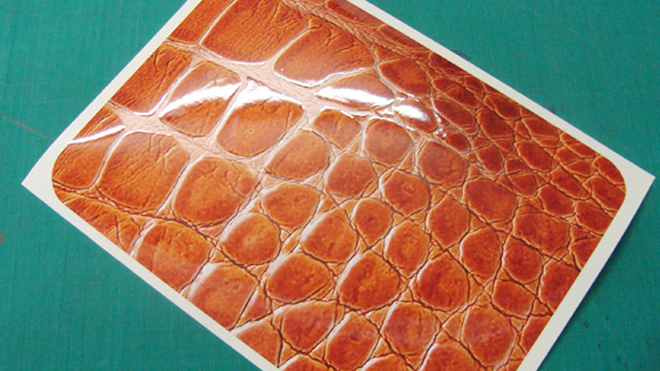 Now it's a case of carefully applying the sticker to the notebook. The tabs on the rounded corners will make it easy to curve over. The back of the notepad is slightly trickier than the front as it has the inner pocket. Using a sharp craft knife you can trim down the sticker when wrapping around the edges so it sits flush to the edge of the pocket. Where the black elastic band protrudes through the back you can slit the sticker and wrap it over.
Here's the finished wrap: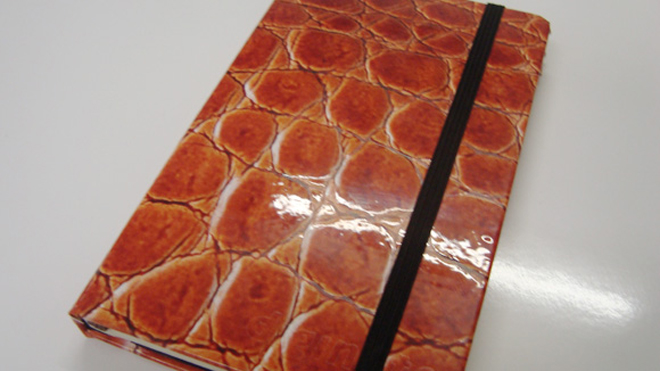 With the diginate logo: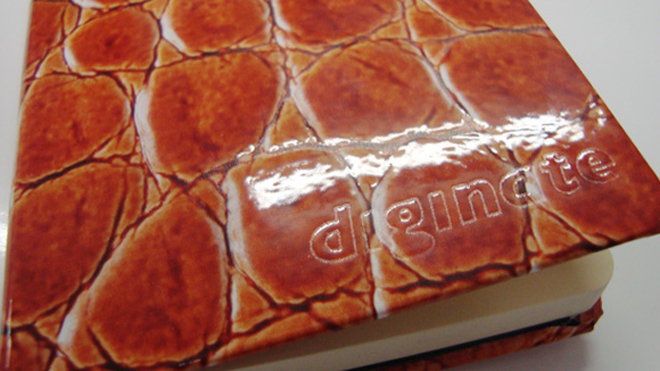 To complete the job I'm going to print an sticker for the inner cover, with a flat brown background at the diginate logo repeated in gloss. The green is my gloss layer: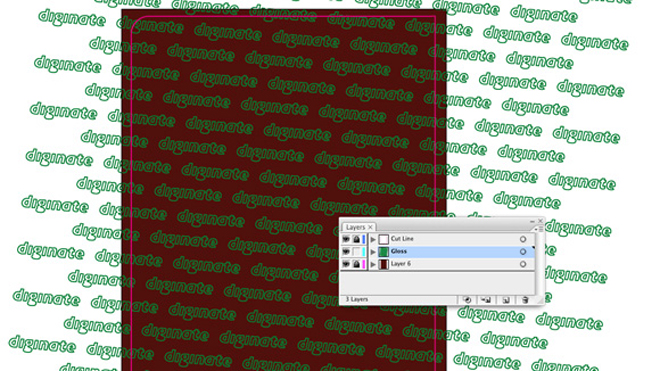 Here's a template for the inner cover sticker.
Here's the finished sticker: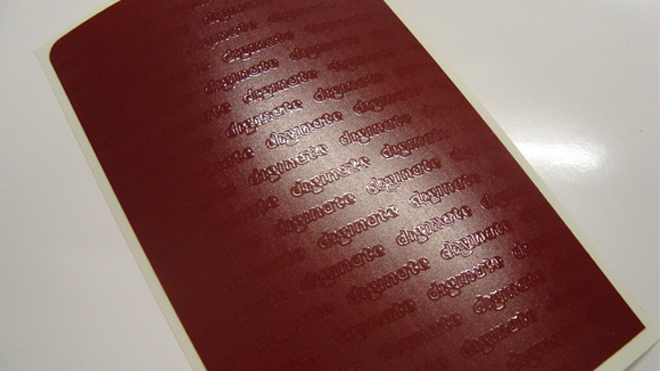 Then it's simply a case of aligning the sticker and smoothing it onto the inner cover. Here's what it should look like (unfortunately the gloss logos didn't come out in this photo):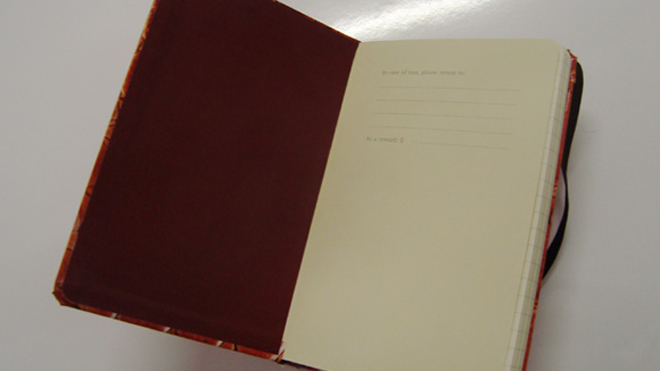 And there's my finished custom Moleskine notebook: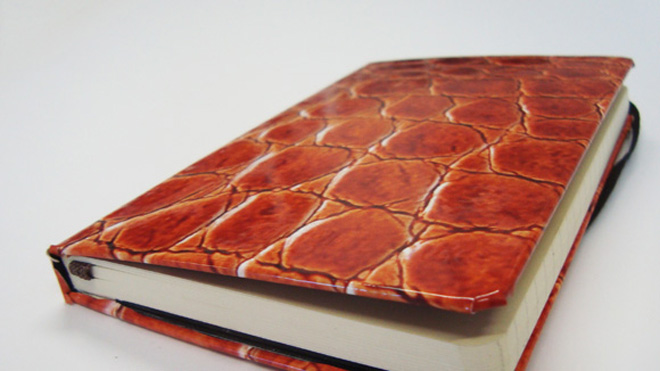 Of course, you can do any design, and it doesn't have to include a gloss varnish – you could just use a standard contour cut vinyl sticker. Have fun!