Diginate.com Blog
New – create your artwork online!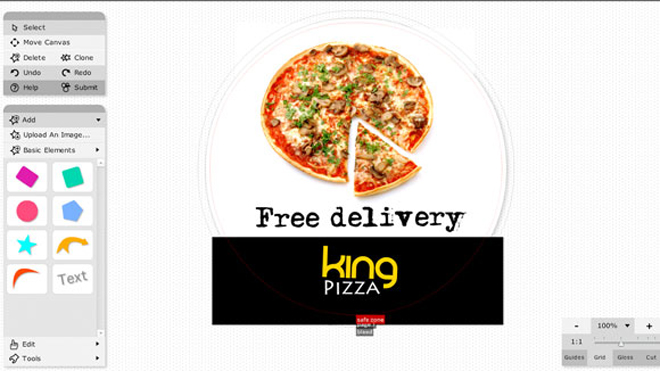 This weekend we've launched a brand new feature here at diginate.com – you can now create your design for any diginate.com product online. You now no longer need any third party image editing software; the whole order process can be completed through your browser.
To use the online designer simply select your product and get an instant quote. Then click continue with order, and choose the 'Design Online' option – this will load the designer with a template set-up to the size you've specified.
Once you've completed your design just hit 'Submit' and the artwork will be placed in your shopping cart. It's as easy as that. Oh, and remember, there's no obligation to buy, so you can play with the designer as much as you like!
The online designer has a comprehensive range of features, including:
Image upload and manipulation
Shape tools
Text tool which allows you to use all the fonts you have on your PC or Mac
Cut line tool
Spot UV varnish tool
There's plenty more, so to find out all that you can do just give it a try!
We'll be adding tutorials and exploring the features of the online designer over the next few weeks.