Diginate.com Blog
New and improved Vinyl Stickers at Diginate!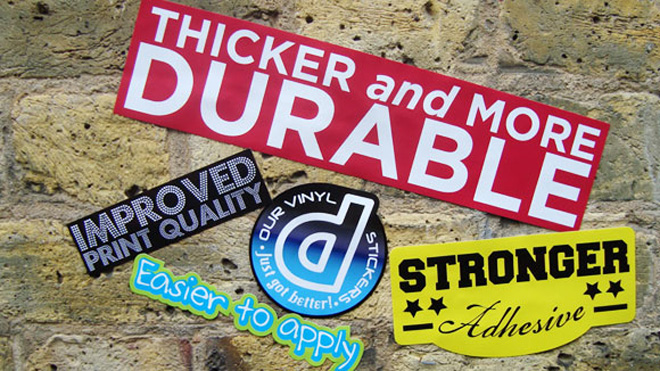 Here at diginate we're always looking at ways to improve our products. We recently tweaked our poster stocks to improve quality, and now it's time for our vinyl stickers.
As of today both our gloss and matt vinyl stickers have been upgraded to offer a higher quality product for the same price. Here's what you can expect from your new stickers: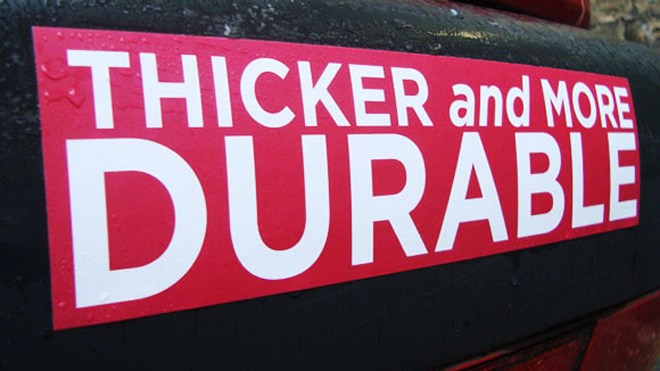 The new stickers are almost twice the weight of our old vinyl stickers, and consequentially have the texture and feel of high-quality screen printed stickers.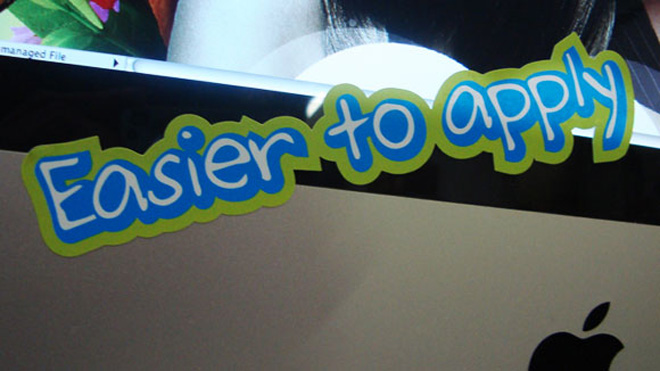 The increased thickness means they're also much easier to apply smoothly without bubbles, making them ideal for laptop skins and larger promotional stickers.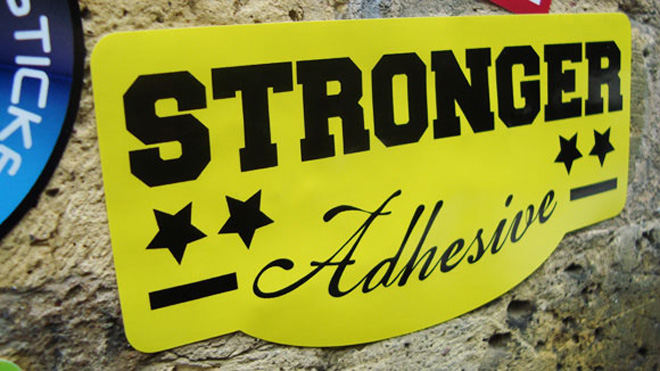 With the new adhesive these stickers will stick harder to rough or textured surfaces, as well as giving better performance outdoors. Don't worry though, they still peel cleanly from smooth surfaces if you need to remove them.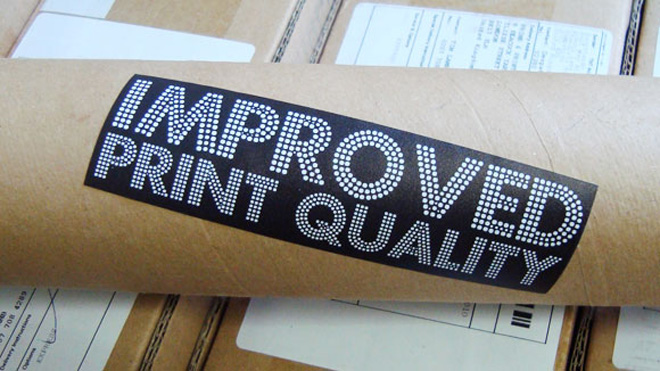 We've been busy calibrating our new sticker stock to print deeper, more vibrant colours, as well as offering finer quality and smoother gradiated tones. You'll be amazed what we can achieve.
We're really excited about these new stickers, and we think you will be as well; in fact, we're so keen that you give them a go we're offering 20% off until the end of October. To claim your discount just enter the code BRANDNEW at the checkout. The code applies to the following products:
Contour Cut Gloss Vinyl Stickers
Contour Cut Matt Vinyl Stickers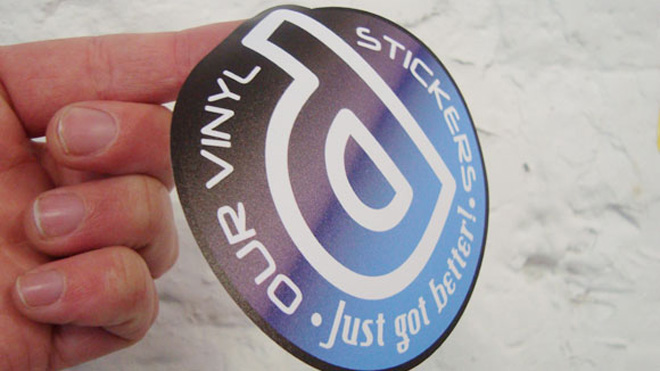 If you have any questions regarding the new vinyl stickers please get in touch via the Contact page.