Diginate.com Blog
Man Project takes Diginate to 10,000 orders!
The variety of projects we print stickers and posters for at Diginate is vast, so it was with some anticipation we awaited the 10,000th order. It didn't disappoint.
On Wednesday evening Chris Smith from Norwich placed D10000, taking advantage of our lack of minimum order and twitter order updates. The single sticker is for his home built retro arcade system, what Chris's wife refers to as his 'man project'. Here at Diginate we're big fans of man projects – they make the world a more interesting and potentially dangerous place. And they should always be adorned with graphics! Here's some background from the man himself:
"I've been building a homemade 'retro arcade cabinet' to play old video games on (I'm a bit old school with video games – give me Tetris or Donkey Kong over COD any day!)
I've made the cabinet mostly out of bits I've collected and been donated by mates – A large part of the wood came from an old fixture work were throwing away, the monitor was given to me by a  friend who's office no longer needed it. The computer inside powering it was £20 from the local free ads!
It is a little bit 'homemade' but I've had fun making it!
The sticker I have ordered from Diginate is the 'marquee' which will go on above the screen on some perspex and be illuminated from behind, hopefully lifting my project to make it look more like the real thing!"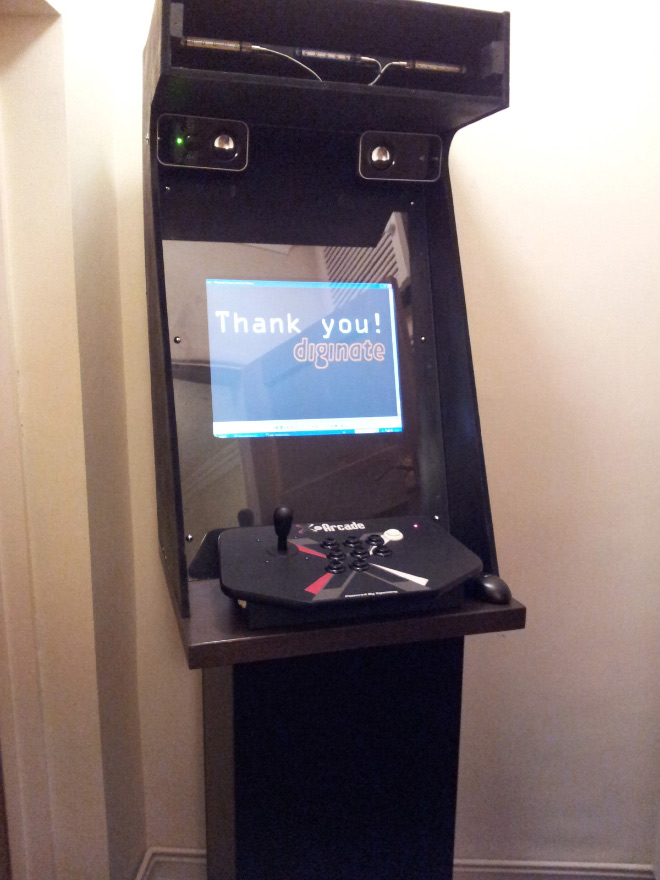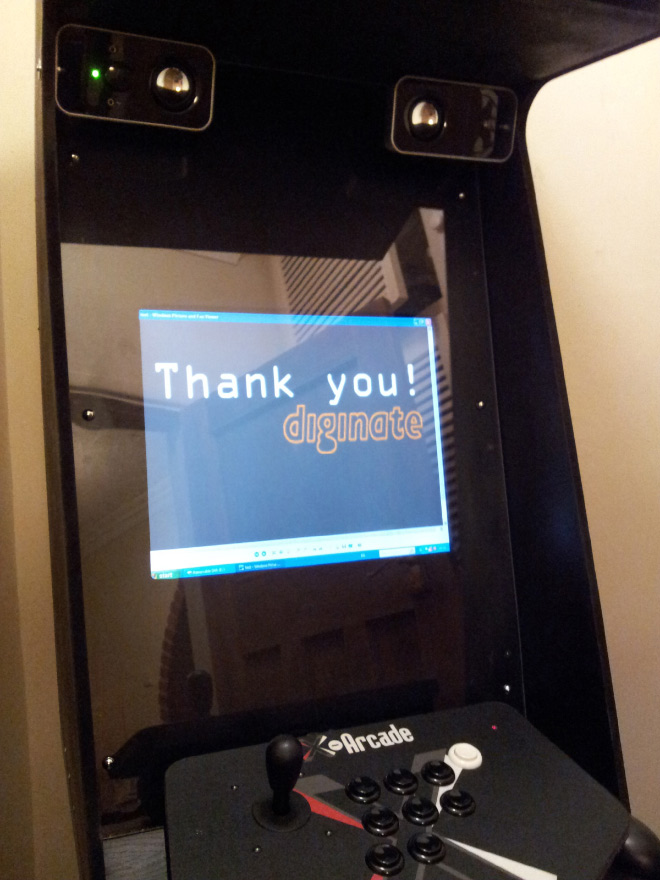 Here at Diginate we're delighted that the ten thousandth order is going towards such a great project, and we can't wait to see pictures of the completed machine. To celebrate the milestone we've sent Chris a new iPad so he can enjoy retro gaming on the move as well. Here's to the next 10,000 orders!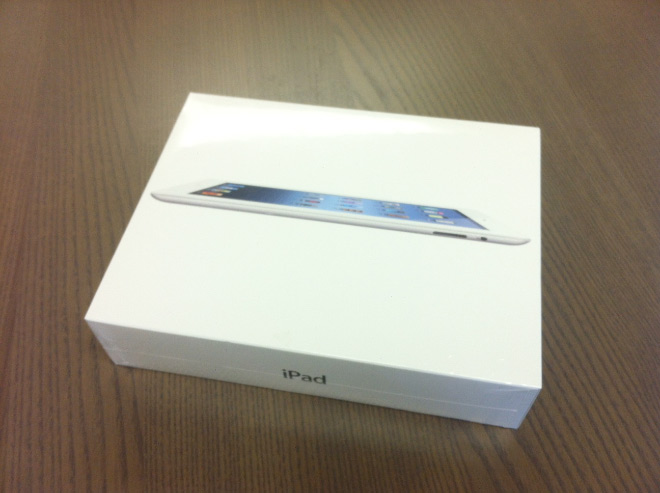 Follow Chris on twitter: www.twitter.com/chris16bit
UPDATE –
Here's the finished arcade cabinet with sticker (and iPad):