Diginate.com Blog
Make posh DVD Cases with diginate stickers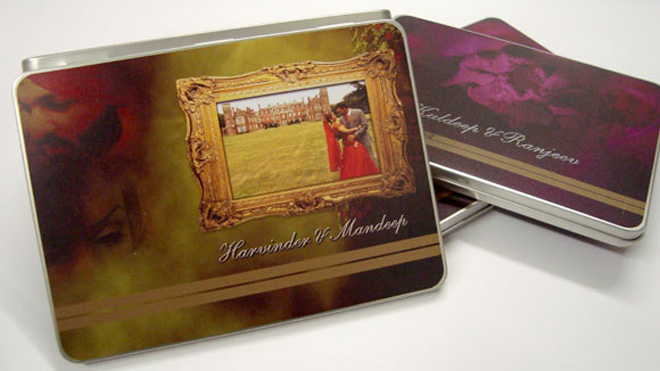 Shaadi Video are contemporary videographers specialising in Asian weddings. They travel across the globe capturing some of the most lavish and colourful ceremonies it's possible to imagine.
When it comes to presenting their clients with the finished films standard plastic DVD boxes just wouldn't cut it, so Shaadi customise smart aluminum DVD cases with contour cut matt vinyl stickers from diginate.com. The finished results are impressive!
Here's a supplier of metal DVD tins if you fancy giving this a try.