Diginate.com Blog
Flickr's 5 Billionth Photo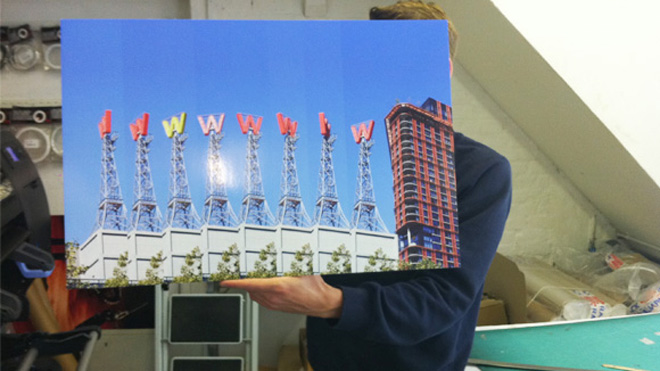 So this is the 5 billionth photo uploaded to image sharing website Flickr, which was uploaded by user yeoaaron on Saturday 18th September 2010: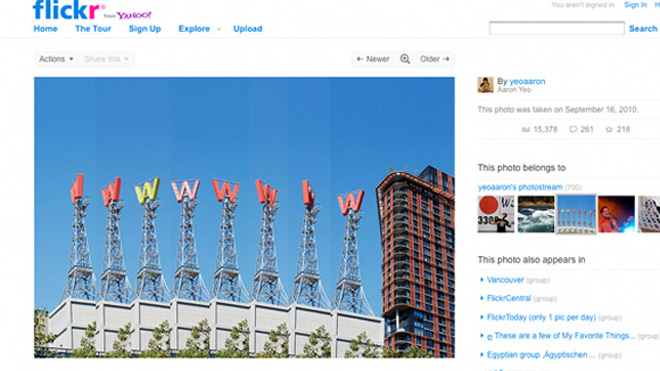 http://www.flickr.com/photos/yeoaaron/5000000000/
It's a photo collage of the Woodward's Building in Vancouver, Canada, and as luck would have it, it's rather good.
Flickr is growing at a rate of 2.5m photos a month, no doubt encouraged by the proliferation of affordable high-quality digital cameras, and improved cameras on mobile phones.
Since the photographer (presumably basking in unexpected media attention as a result) has generously licensed the image under the Creative Commons non-commercial license, and has a uploaded a beautifully high-resolution file, we decided to brighten up one of our white walls with this little piece of internet imaging history.
The image was printed as a gloss paper poster and mounted to foamboard.