Diginate.com Blog
DIY XMAS – Make your own custom wall clock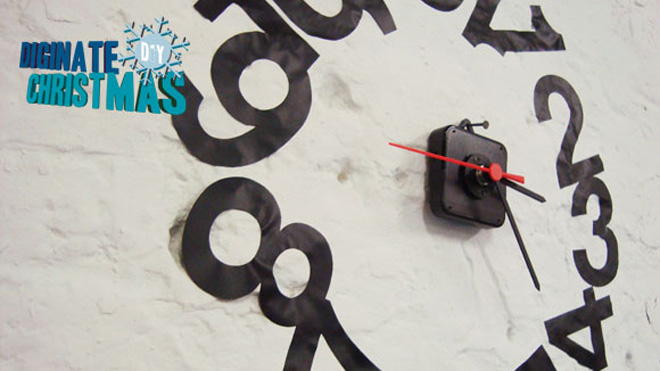 Here's a easy and cheap gift with mass appeal – your own unique custom wall clock using Diginate stickers. There's loads you could do with this is terms of design, but we're going to keep it relatively simple, incorporating a little of the festive hysteria. All you need to make your own wall clock is:
Contour Cut Matt Vinyl Stickers
First off, the design. We're going to jumble up our letters for a slightly more unusual clockface design. Here's the finished artwork: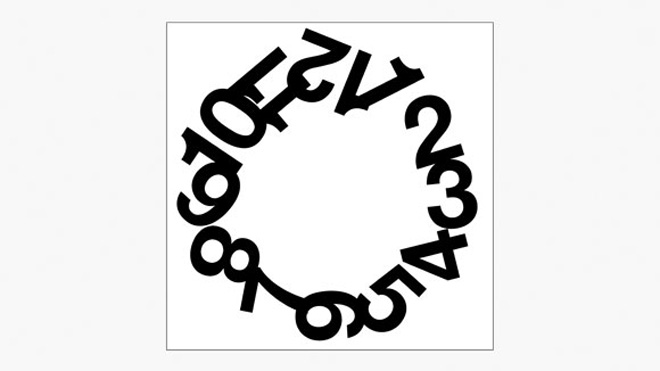 I'm going to order this as a Contour Cut Matt Vinyl Sticker. This is what the finished sticker looks like: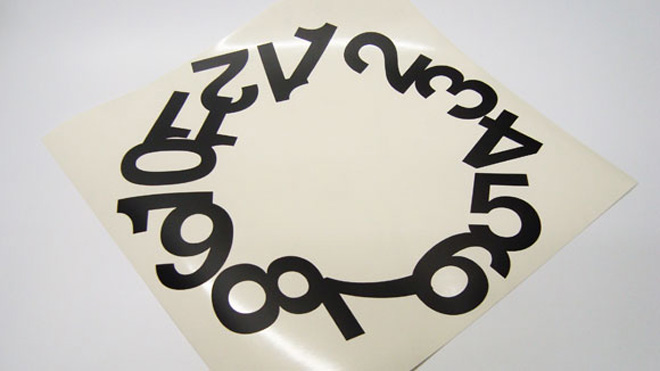 Here's my clock movement and hands: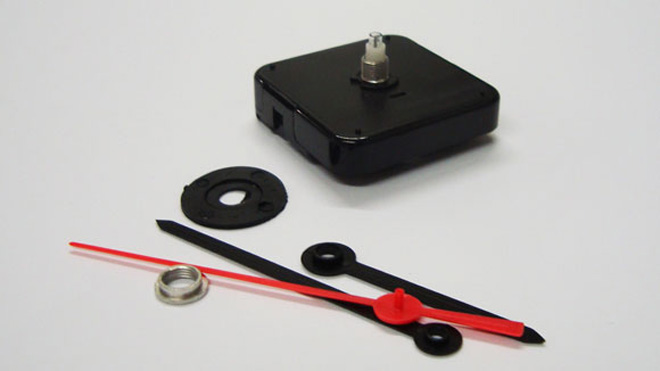 The wall is going to be the clockface for our design, but you could apply the stickers to a piece of perspex, wood, any rigid surface really! To make keep the stickers in the right place and make them easier to apply as they're in several sections I'm going to lift them off the sheet using strips of wide masking tape:
Once you've covered the stickers with tape you can lift it off the backing paper and apply it to your chosen surface. The smoother and cleaner the surface the easier it'll be. As you can see, my wall is pretty rough, but they went on in the end! Here's my finished wall clock: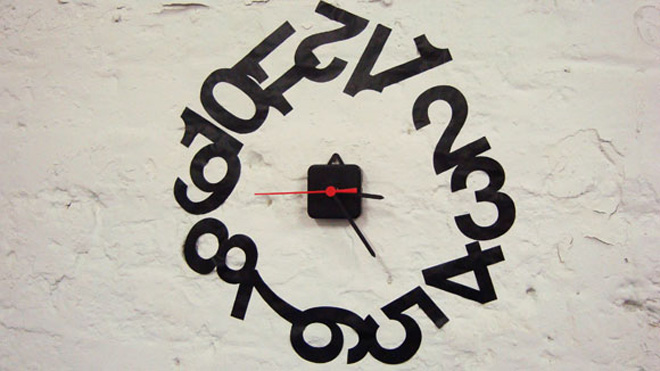 This idea would be great to present as a 'build your own wall clock kit' in a tube, or some kind of personalised packaging.