Diginate.com Blog
DIY XMAS – Make a fun mirror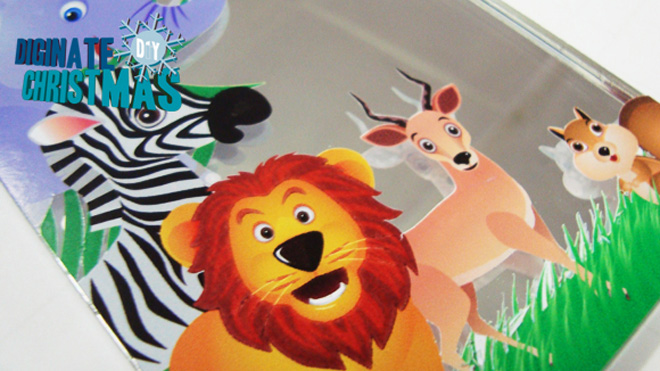 Our DIY Christmas is all about breathing new life into unloved items you may have kicking around the house. A Diginate mirror makeover is a great example of this.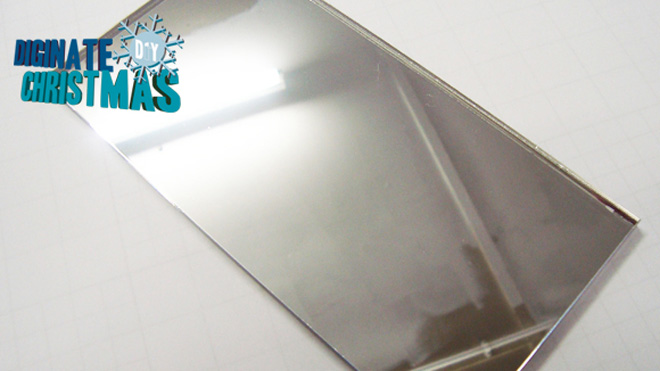 I bought a brand new mirror from Amazon, but you've probably got one sitting around somewhere begging to be rejuvenated. I'm going to make a kids mirror as a stocking filler.
First off, here's the image I'm going to use: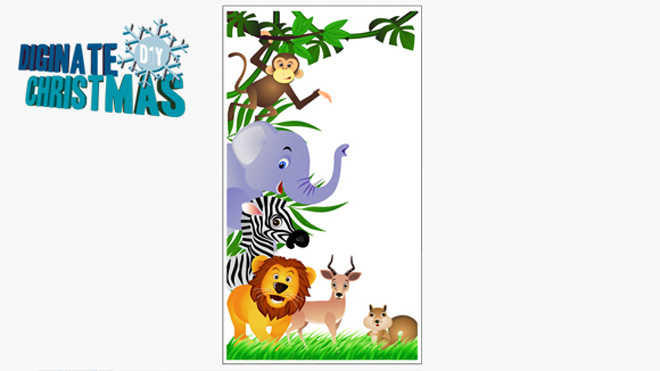 I need the image cut around so that the white area is mirror on the finished item, so I'll need to order it as a contour cut vinyl sticker. Matt would work fine, but for this example I'm going to a use a contour cut gloss vinyl sticker.
Once you have the sticker it's simply a case of carefully unpeeling it from the sheet and applying it to the mirror. If there are any over hanging bits you can carefully trim them off with a sharp craft knife. Here's my finished mirror. I've used an animal theme but you could do anything; sports, friends and family, lunar landscapes…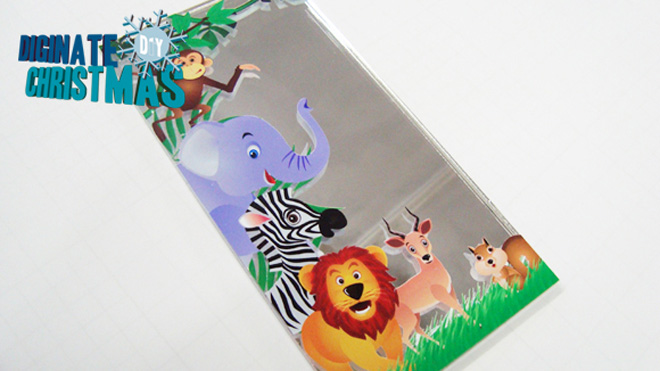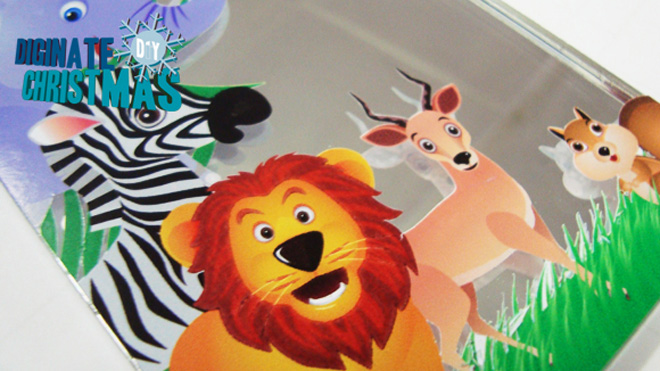 Another fun idea is a sheet of cartoony moustaches and beards…that way you can try out a new style before you grow it, or see how you'd look with a handlebar!