Diginate.com Blog
DIY XMAS – Create your own unique gift tags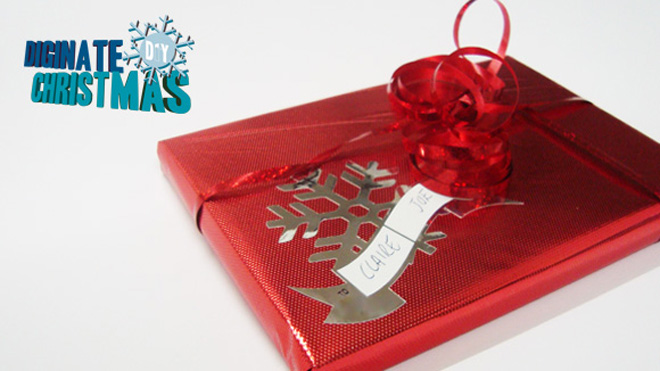 Today I'm going to take a look at one of those Christmas essentials – gift tags. They're often pretty dull, so I thought I'd create something a bit different using Diginate stickers.
My idea is to use our Contour Cut Silver Stickers to create a shiny adhesive gift tag, cut into the shape of a snowflake. Obviously it's going to be difficult to write onto our mirror silver with a pen, so I'm going to add a white panel to write on. If you were particularly thorough you could add all the recipients names onto the artwork itself so everything is printed.
Here's my finished artwork: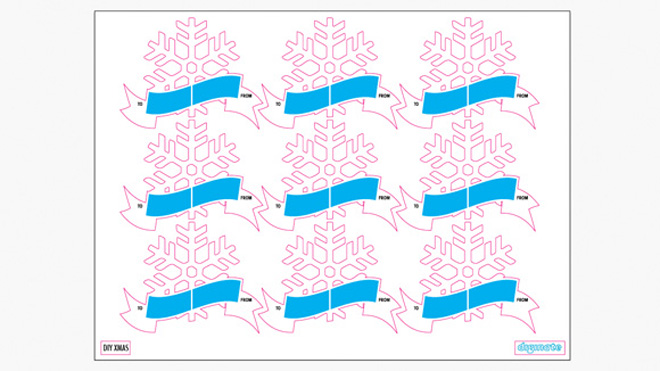 The cut line is shown in magenta, and the white areas are shown in blue (I've put this on a separate layer labelled 'White' on my artwork). For more info on how to set-up contour cut metallic stickers check out thisHow to Guide. I've split the white area into two sections labelled 'To' and 'From'.
Here's how the finished stickers came out: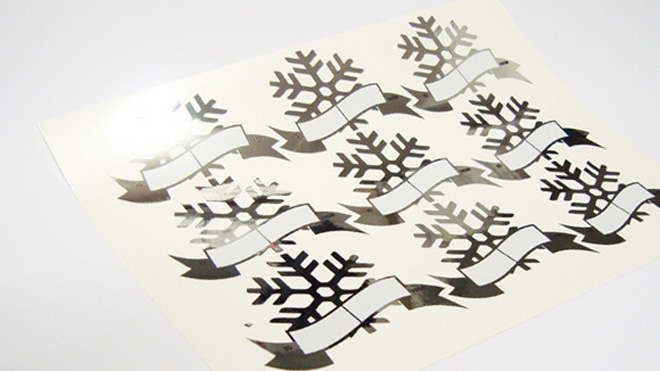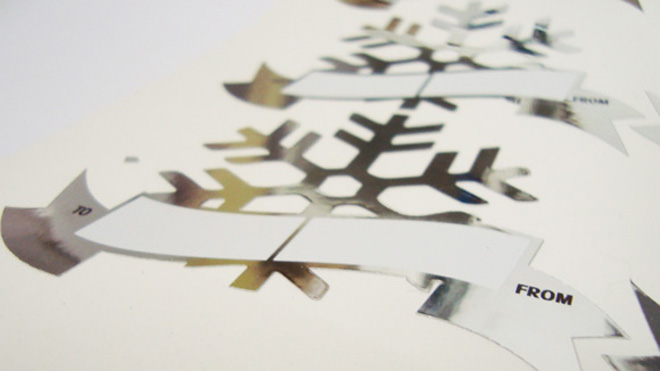 The artwork image should make sense now! The snowflake shape makes them quite unusual – let's see how they look on my gift: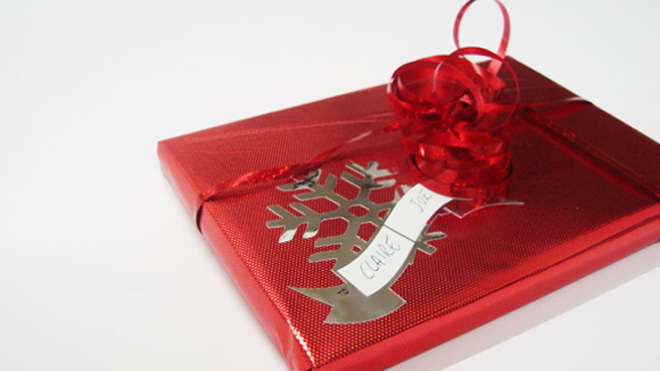 Job well done. Since they're adhesive they're much quicker and easier to attach than normal gift tags – no fiddling about with sellotape.
You could get really creative with your tags – how about putting a photo of the recipient on each one, or trying out different shapes and materials?