Diginate.com Blog
DIY XMAS – Blue Screen of Death Chopping Board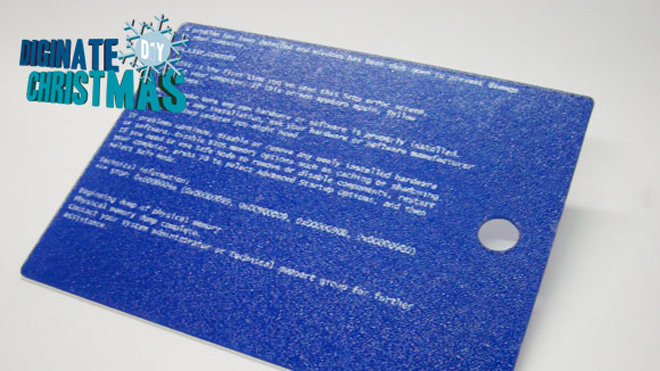 Here's a fun DIY gift perfect for any geeks on your prezzie list – a blue screen of death chopping board. What better way to vent your frustration than franticly chopping your veg on Windows' most infamous and infuriating error screen.
All you need for this one is a glass chopping board and a Diginate window sticker. Here's our chopping board: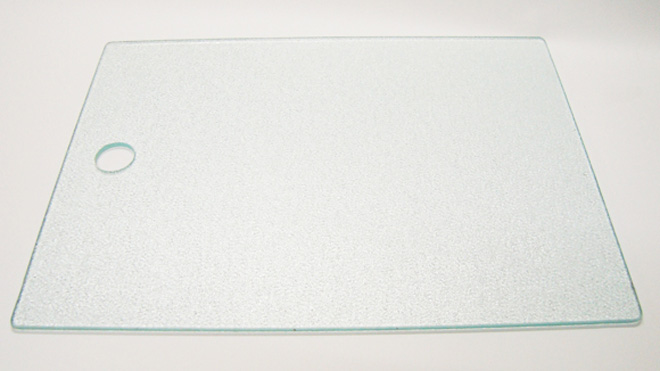 If you search "Blue Screen of Death" on google images you'll find plenty of high-res screengrabs; no need to crash your PC for this one. Alternatively, you could type your own custom screen of death message – the font is Courier. We're just using the standard one though: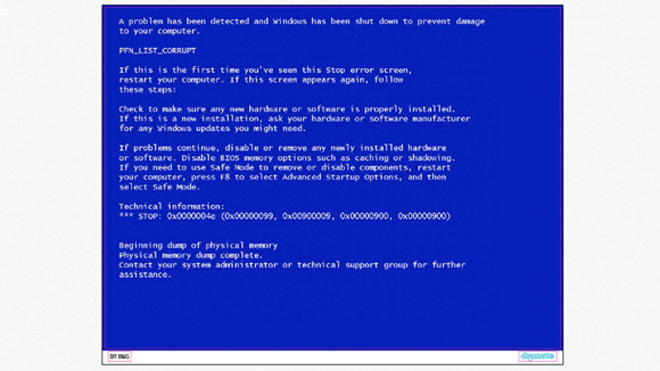 Our chopping board is 40cm x 30cm, but I want a little overhang so I'm going to make my Window Sticker slightly bigger. Once the sticker is printed it's time to apply it! First off, make sure the back of the chopping board is free of dust and grease. Now trim back a little of the backing paper and position the sticker on the board: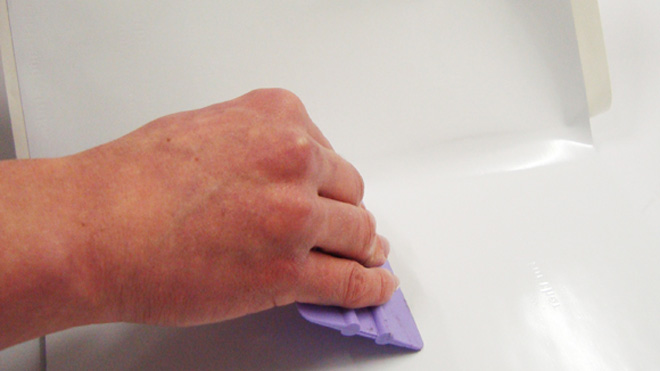 Now you can gradually apply the sticker across the chopping board using a credit card to rub it down. It's a little easier with somebody else holding the board steady: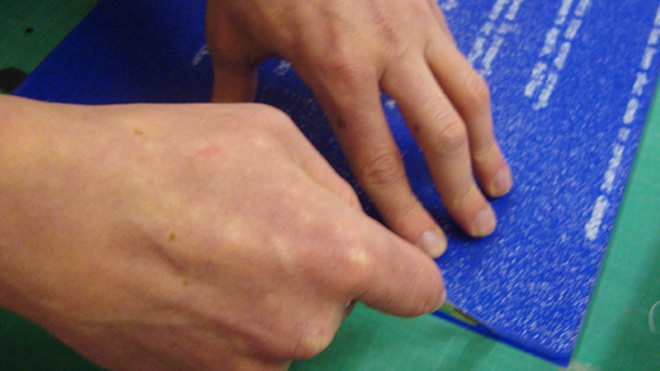 Once it's applied flip it over and trim off the excess and voila – a Blue Chopping Board of Death! The perfect geeky Christmas gift!