Diginate.com Blog
Create your own Portfolio/Showreel DVD cover (part 2)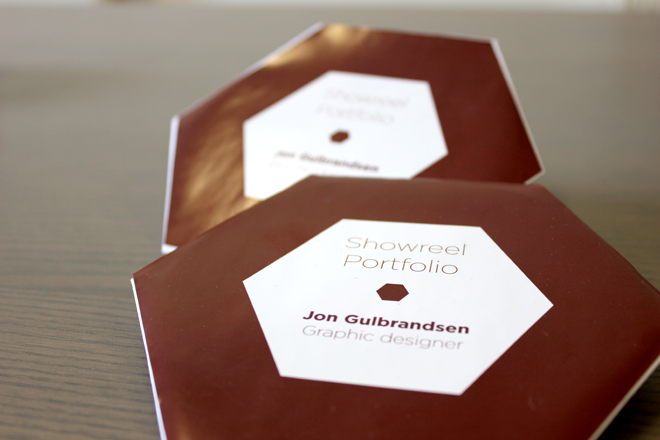 Still not ready to start the job hunt? Not enough money to go on holiday? Then create a cover for your Portfolio or Showreel DVD! Yesterday we showed you one way to do it and today you get another one.
Hexagon A4 paper fold:
You will need:
– A4 paper template
– Hexagon sticker (14cm across)
– Small seal sticker for back
We printed out the A4 template on our office printer on normal printer paper. Thicker paper is better, but if it's too thick it will be difficult to fold. Again we chose the gloss stickers for a nice contrast to the matt paper.
Here's a template for the A4 sheet and here's one for the DVD. Remember that you can put the all the stickers together on one sheet and order as a custom chape sticker.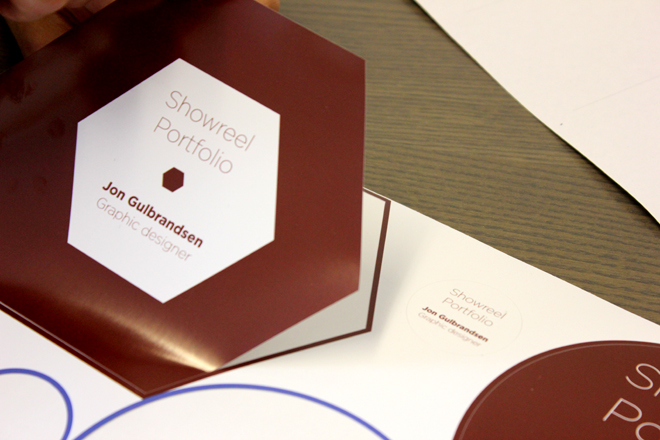 You can either put the sticker on first or last, depending on what you prefer. If you haven't done it before it might be wise to try a couple of times without the sticker to make sure you know how to fold it correctly.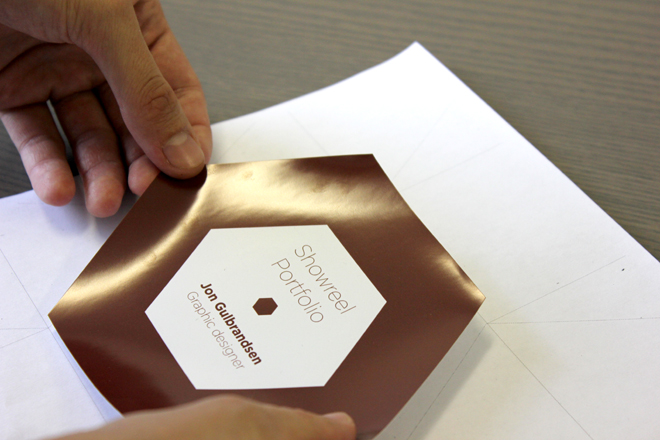 We have done it a couple of times now so we'll start with putting the sticker on the template we printed out.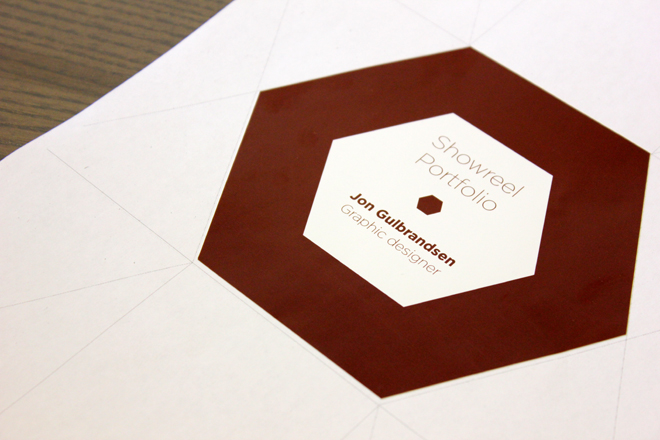 Make sure the bottom of the sticker is towards the long end of the paper.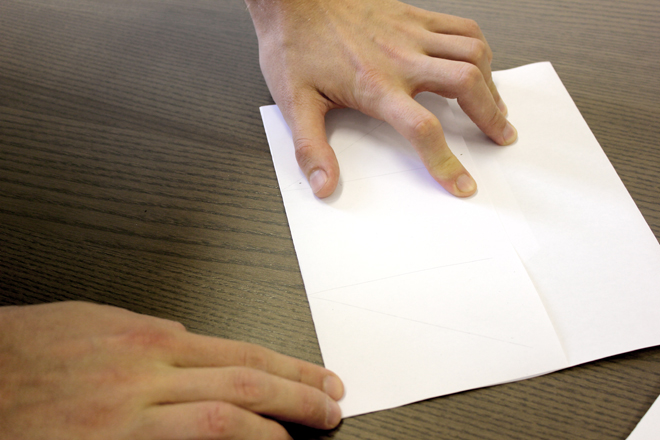 Put the sheet so the sticker is facing down and fold back the long end of the paper.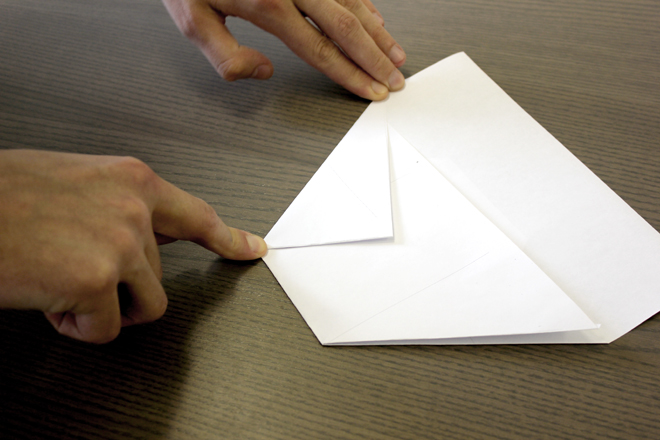 The folding can be a bit tricky, so it's worth checking out this video.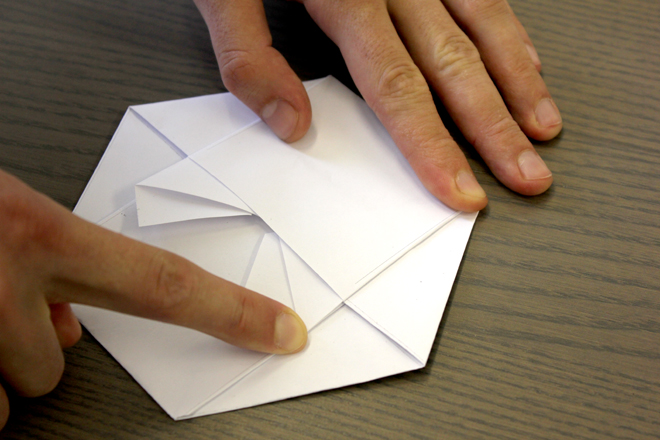 Getting there…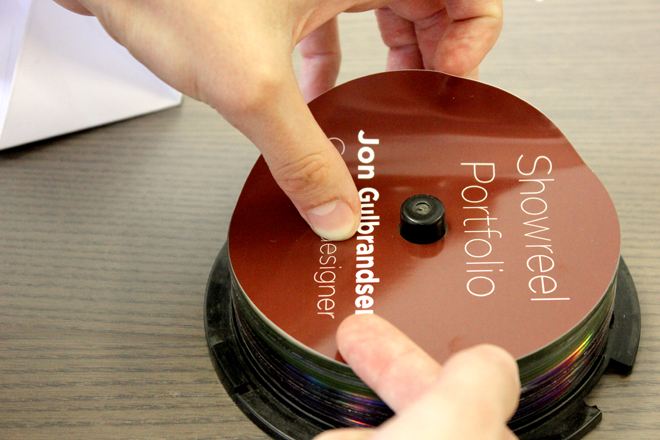 Time to put the DVD in so we'll put the sticker on first.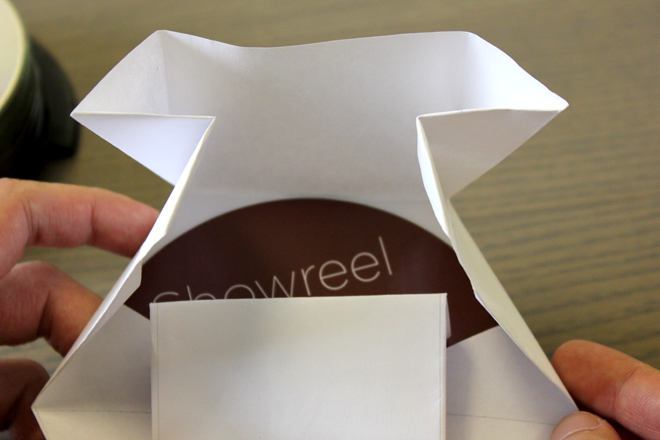 Fold it back with the DVD inside. Take notice of the fold at the bottom as you can use this to make the cover stand.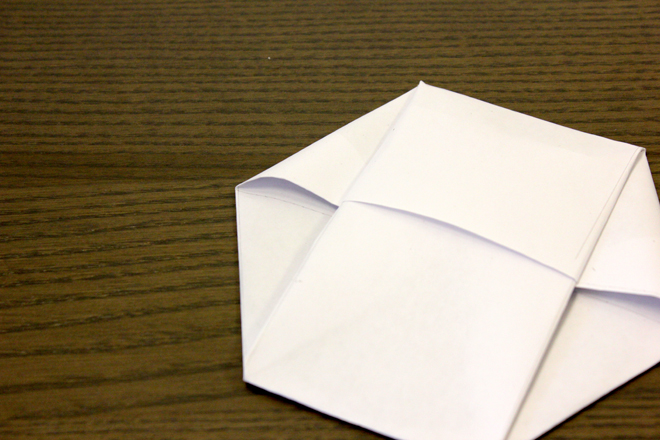 You can have a flat back or a 'stand'. This is flat. Obviously.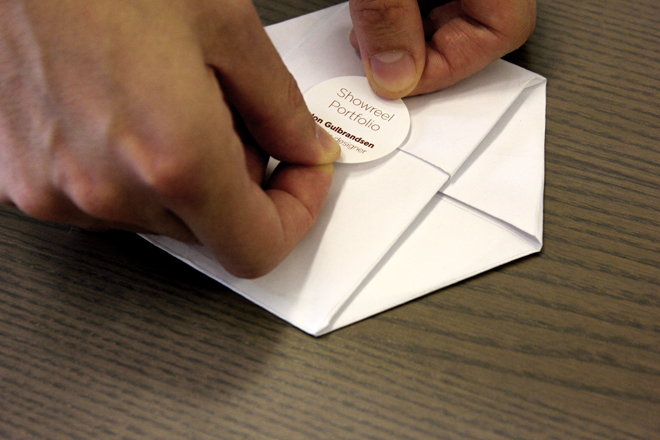 We'll put the sticker on the back to seal it.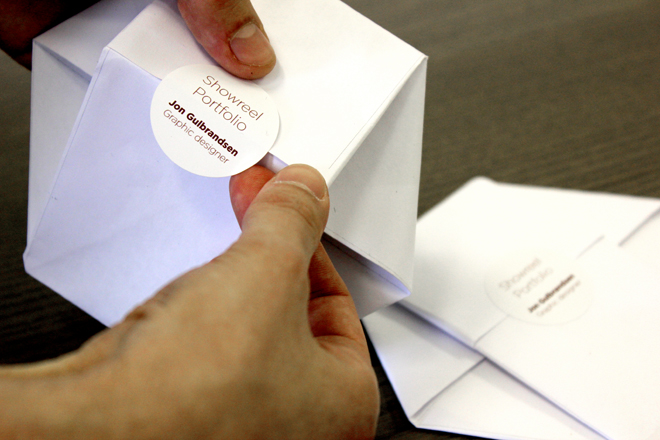 This is with the stand. Making the stand couldn't be easier. In fact it's easier than not making it, as all you do is not push it in completely, leaving the bottom fold we showed you earlier.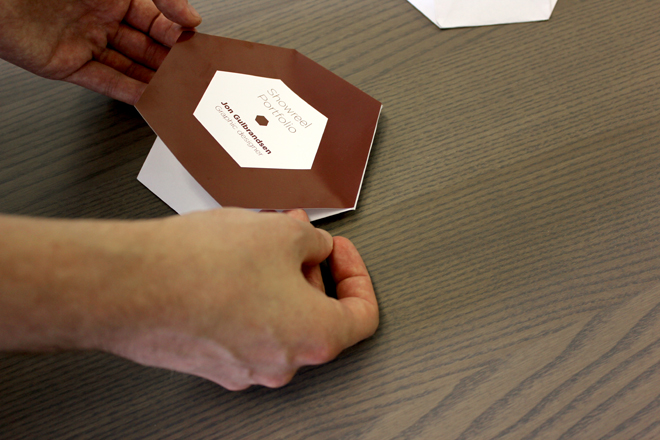 For our second version we made the whole thing again and then put the sticker on.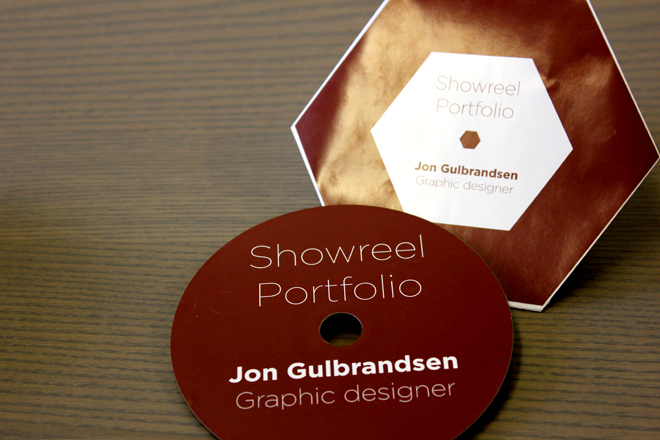 Here's the finished version with the DVD.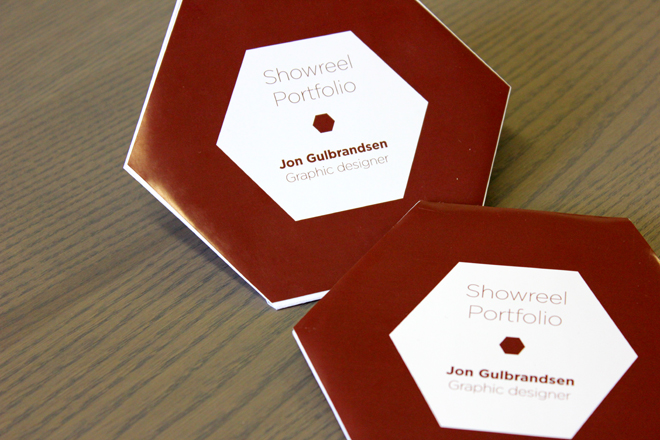 And here are both the flat and stand versions.
Voilá! Happy job hunt!