Diginate.com Blog
Create your own Portfolio/Showreel DVD cover (part 1)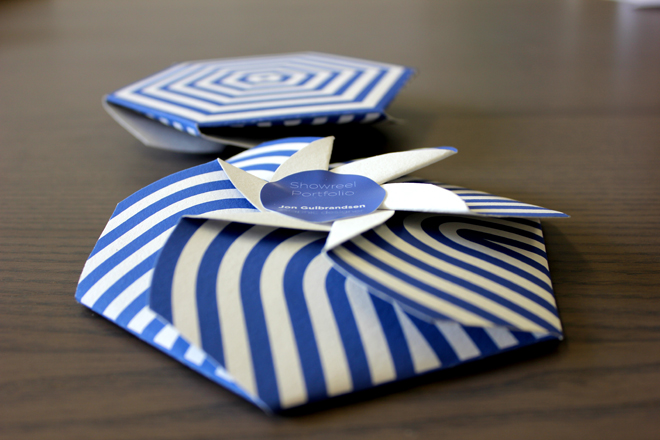 It's graduation time and what better way to postpone your job hunt than to spend a lot of time making a cover for your portfolio or showreel? Today we will show you how to create a flower-like design and tomorrow we'll show you another way to show off your work.
Flower design:
You will need:
– 35x35cm poster
– DVD sticker
– Small seal sticker for front
We have chosen the Diginate Art Paper, which is a nice high-end poster that makes a crisp, solid DVD cover. For the stickers we chose gloss to have a nice contrast with the matt texture of the art paper.
Here's the template for the poster, and here's one for the DVD label. Remember that you can put the DVD label and the seal sticker on one sheet and order it as a custom shape sticker.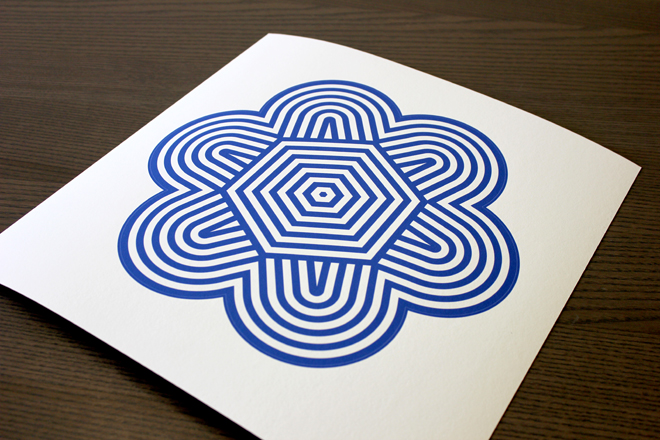 This is our 35x35cm Art Paper which we printed our design on. The geometric design is based on the shapes of the actual folded cover.
You can use a craft knife, but to get the round corners right we opted for some good old scissors.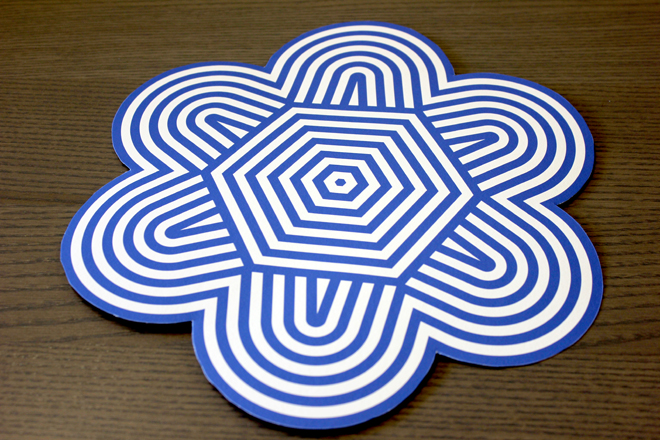 All cut out.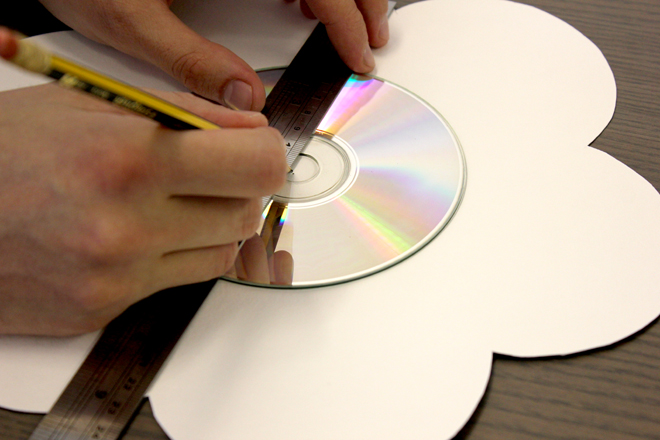 Next you'll need to mark the center of the 'flower' with a pencil, put the DVD in the center, and then make markings 1cm from the DVD towards the edge.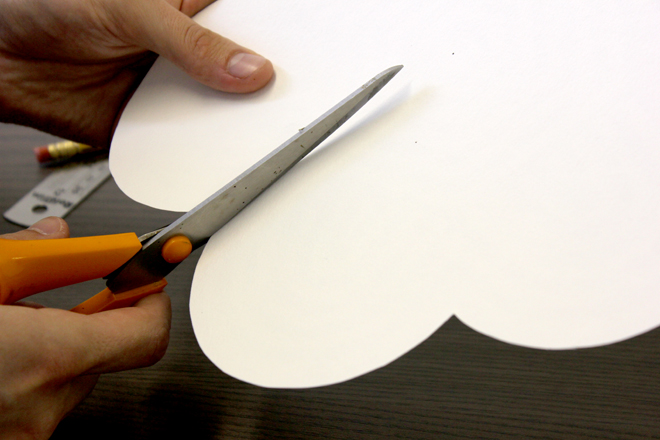 Cut towards the center, stopping 1cm from the edge of the DVD.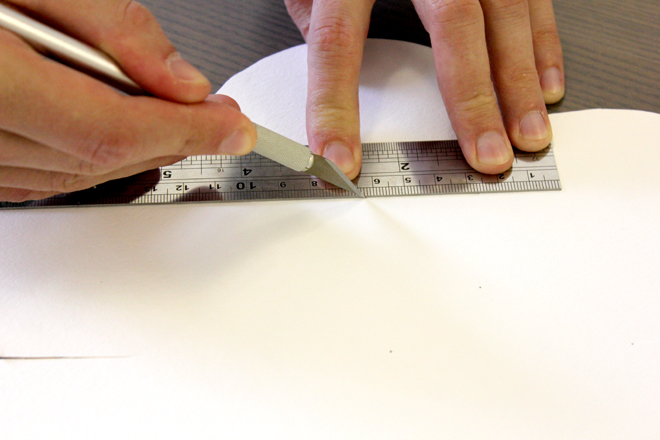 Then you should score between the lines you just cut, using the back (non sharp side) of the craft knife. This is to make the folds nice and crisp.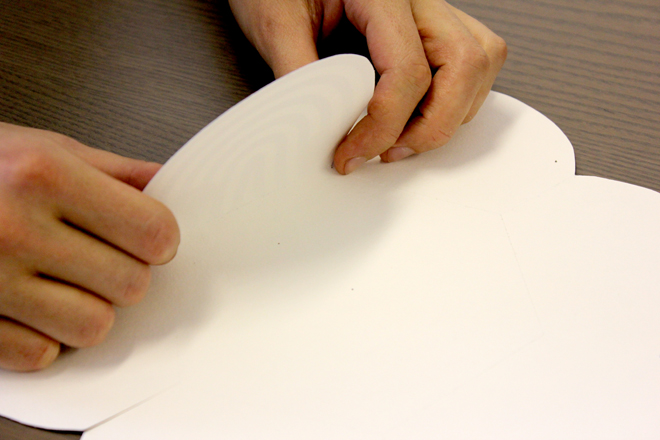 Fold each 'petal' towards the center.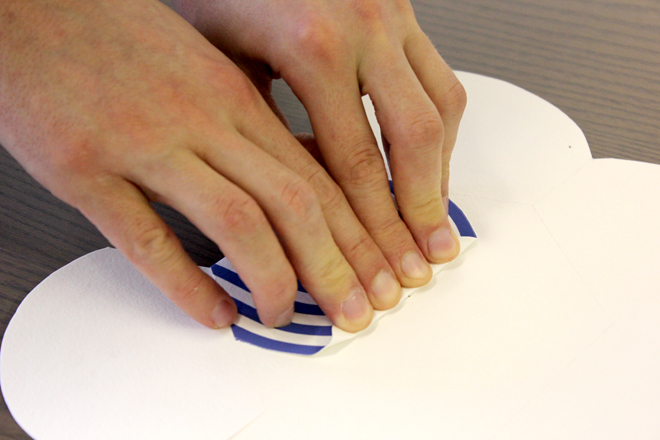 Fold it back at the center, which we have already marked.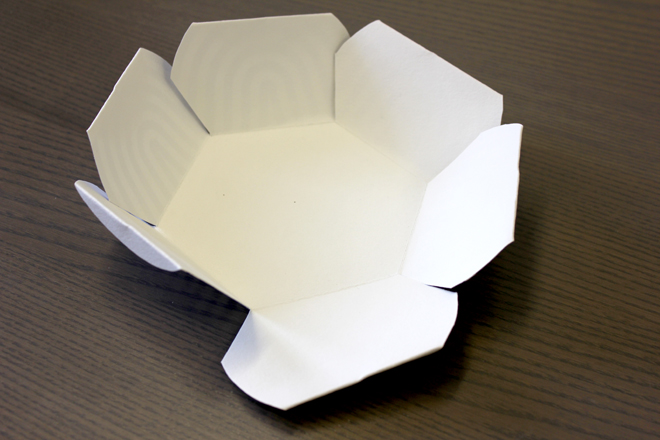 Folding done!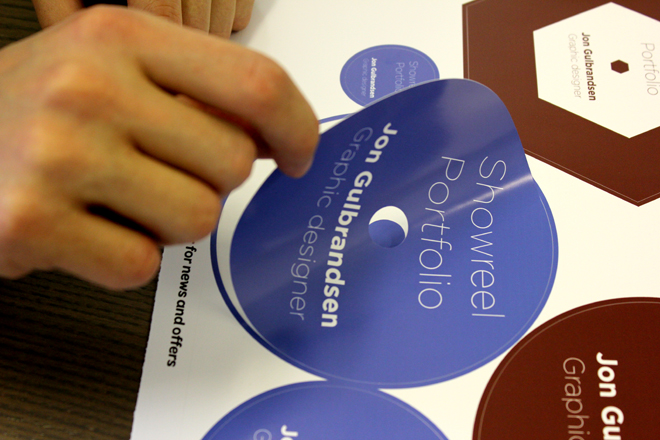 Now it's time to put the sticker on the DVD.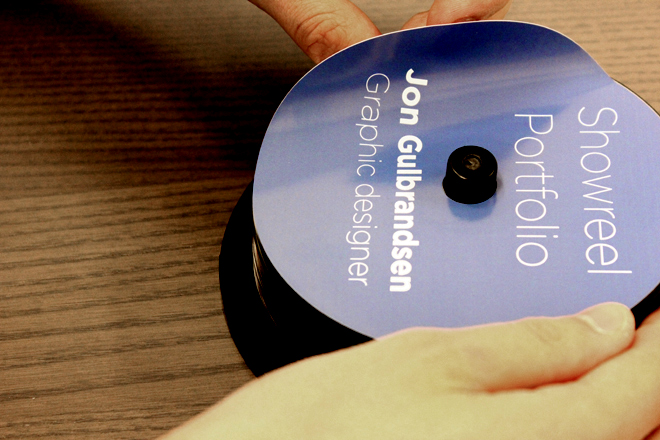 It's easy to use the DVD spindle to put the sticker on right.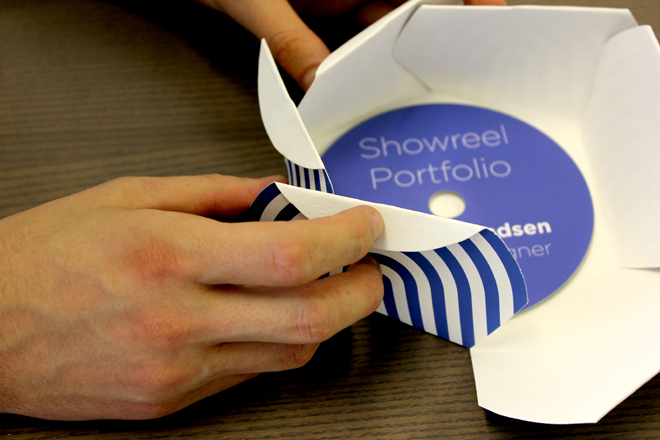 Then it's time to fold everything back.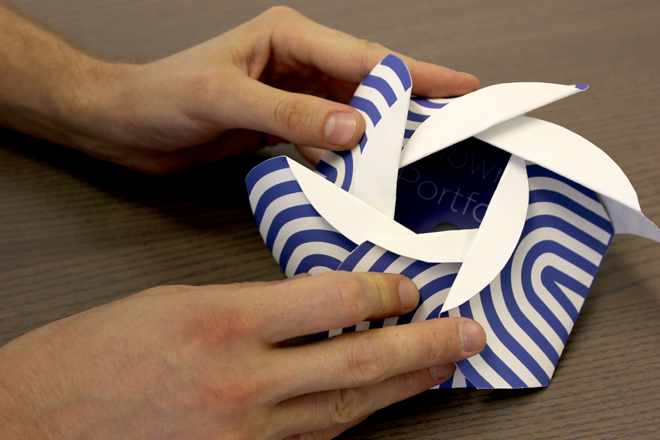 Make sure all the 'petals' are correctly folded…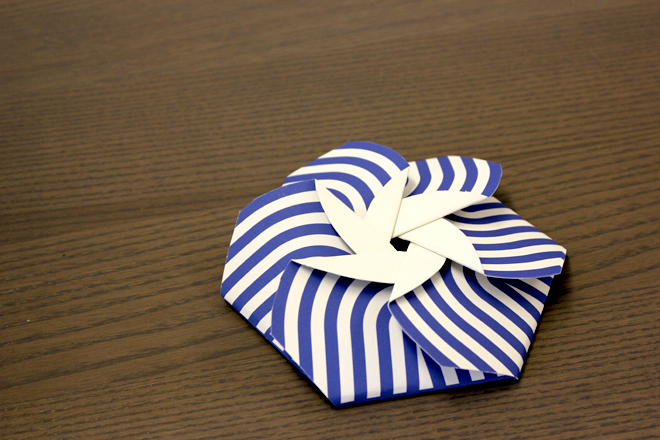 …and this is how it should look.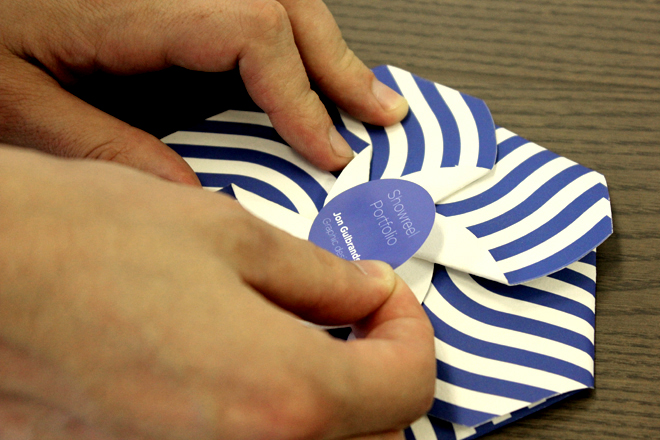 We'll put on our small front sticker as a seal.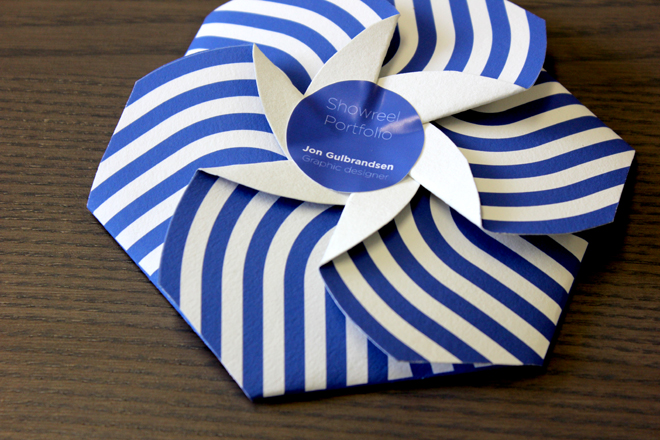 This is the finished product: front…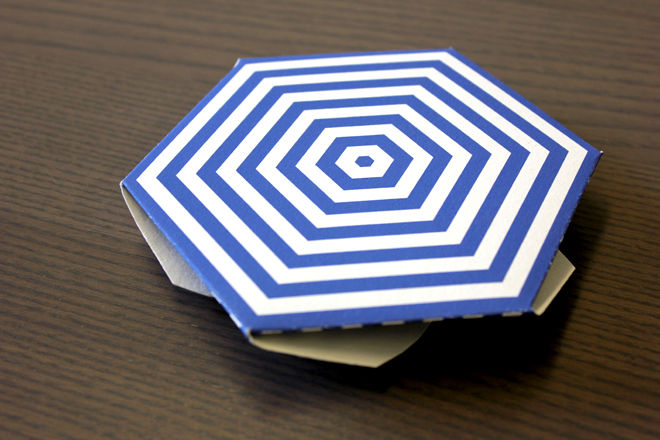 …and back.
That's it for now, but if you're still not ready to start looking for a job, just check back tomorrow for another way to make a cover!