Diginate.com Blog
Create typographic style art prints with wordle.net
Here's a fun, easy way to create text cloud graphics, which make nice poster and art prints. If you've got a computer and an internet you're ready to go: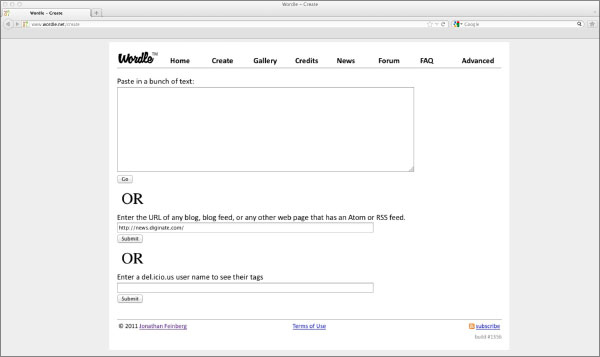 1. Click onto www.wordle.net
Wordle is a simple text cloud generator. You can either enter your own text or pull it from a webpage. If you are pulling the text in from a webpage it must be one with an Atom or RSS feed, so I'm going to give it a go with the Diginate blog. Once the image has been generated you can play with the font, colours and layout until you get it how you want it. Alternatively, if you're feeling lazy just hit 'randomize' and it will generate another version.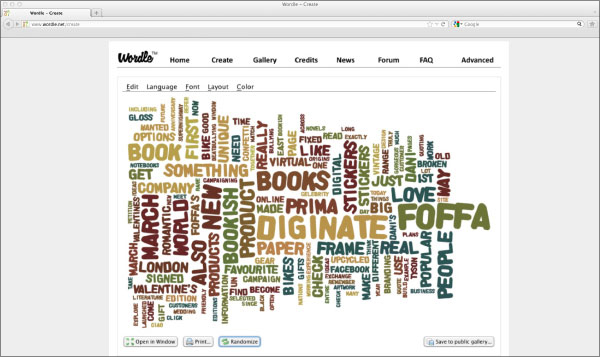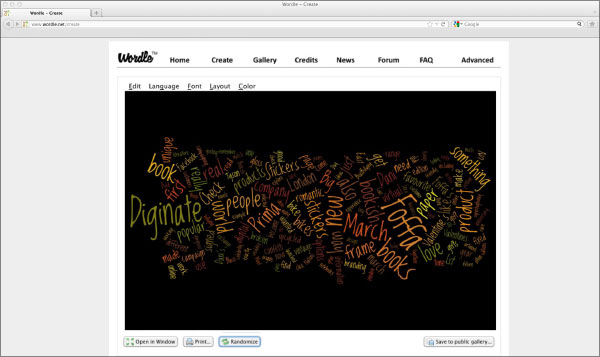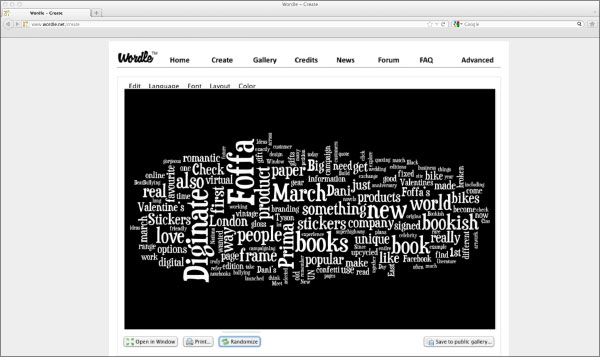 2. Get hold of a high-res file
Once you're happy with your graphic it's a case of getting hold of the high-res file to print from (the image you see on your screen won't be up to much when printed any larger than A4).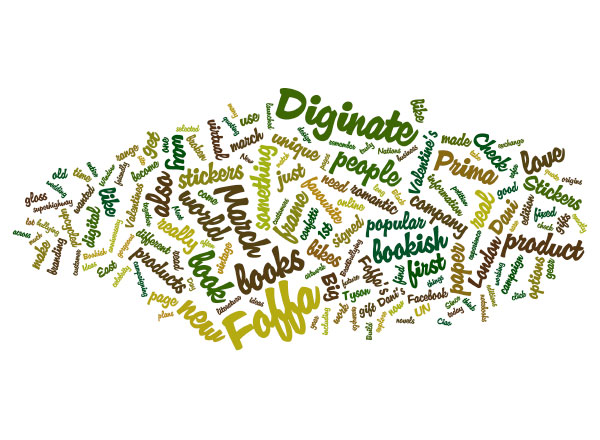 To do this on a Mac select 'Print', click 'PDF' in the bottom left of the printing dialogue box, and select 'Save as PDF'. A 'Print to File' option should be available to Windows users. You can then save a lovely PDF file to your desktop which will not loose any quality when enlarged.
3. Order your prints
Wordle generates an A4 size file, which means you can order prints of any A size and it will scale proportionally. Since the resulting file is vector we won't lose any quality. You could use the image for any of our Poster products, but I'm going to go for an Art Paper Print, at A2 size: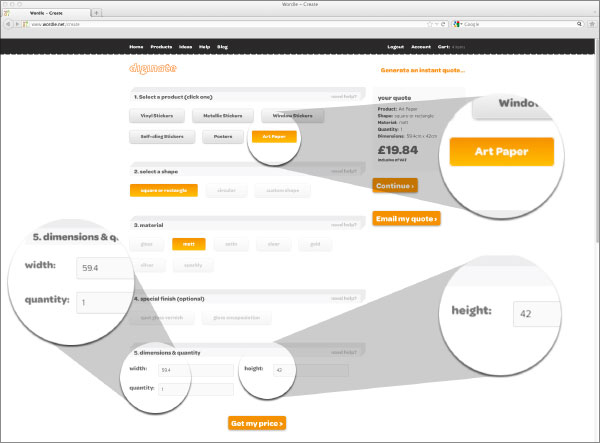 4. Admire
Here's the finished print! A word cloud poster would make a great personalised gift, or decoration for your home, office or treehouse. Give it a try!