Diginate.com Blog
Convert your digital photos into Polaroid-style prints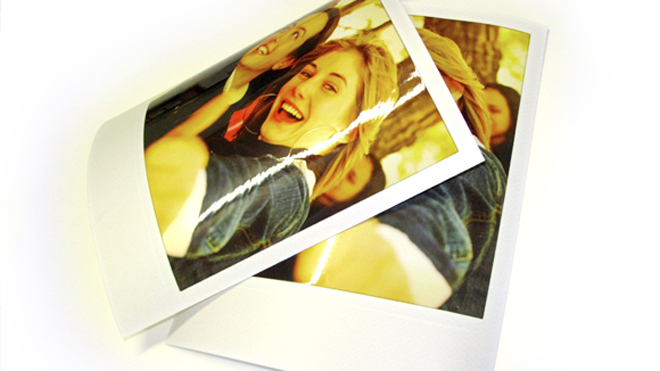 No amount of megapixels can match Polaroids. Now with help of software such as Adobe Photoshop you can achieve the Polaroid-like effect. And with our Spot Gloss Varnish posters you won't need a Polaroid camera!
As the old photographic techniques such as Polaroid become rare, the retro look is becoming more and more popular. In this tutorial we will show you how you can convert your digital images into Polaroid-like prints.
Step 1: Prepare the file for printing
Thanks to the Polaroid GENERATOR V1 Photoshop actions sets by rawimage this is a piece of cake.
Download this action to start. (A Photoshop action is an automated macro, which will make the change automatically on push of a button). Once it has downloaded unzip the folder.
Lets start:
Open the image you want to make into a Polaroid-like print in Photoshop.
Open the actions panel by clicking Window > Actions.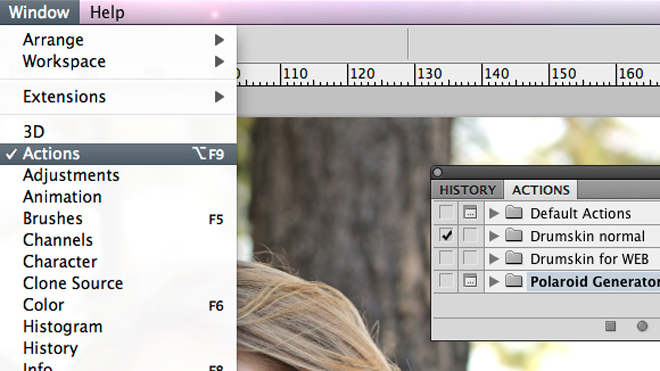 Load the downloaded action by clicking the submenu of actions panel. (Located on the right top corner of actions panel).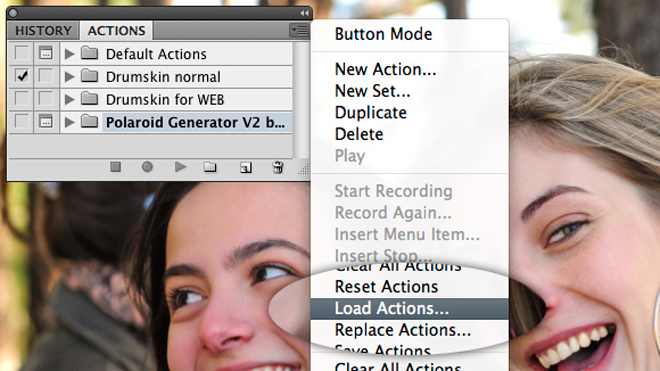 Apply the appropriate action by clicking the play button situated at the bottom of the actions panel. (Make sure the selected action is ticked in the panel)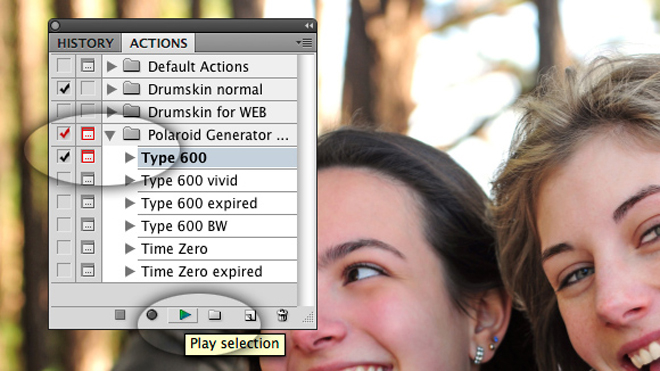 IMPORTANT! At the end of the action it will ask you to crop your photo in the Polaroid frame; Crop it the way you want and just press Enter. (There might be more than 1 messages popping up while the action is being performed on the image, make sure you click ok).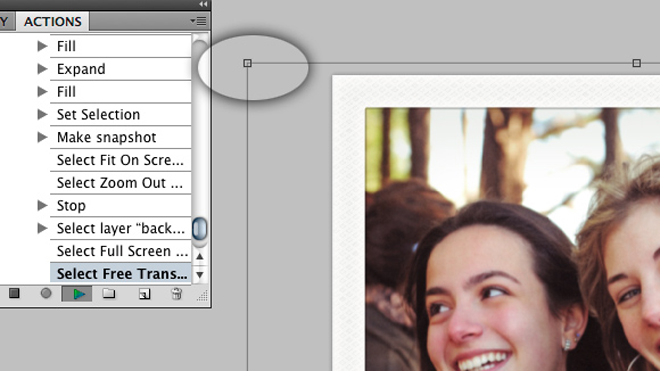 Done!
Note: If you want the print to be exactly the size of a Polaroid print then resize it to 8.8 X 10.4 cm and save as a 300dpi TIFF.
Step 2: Order prints
Now to order prints just click here. By the end of the ordering process the website will ask you to upload your file and finish the order.
We'll print your photo to make it look just like a Polaroid print by making the photo area of the print gloss and the rest matt.
Now you can turn any of your photos into Polaroid-like prints with a simple use of Photoshop actions and our state of art spot gloss printing.
Here's a fun application to use on your PC/MAC: www.poladroid.net
You can also use this technique to produce cool spot gloss Polaroid-syle stickers.