Diginate.com Blog
Cardiff Twestival – Fun and fundraising the Web 2.0 Way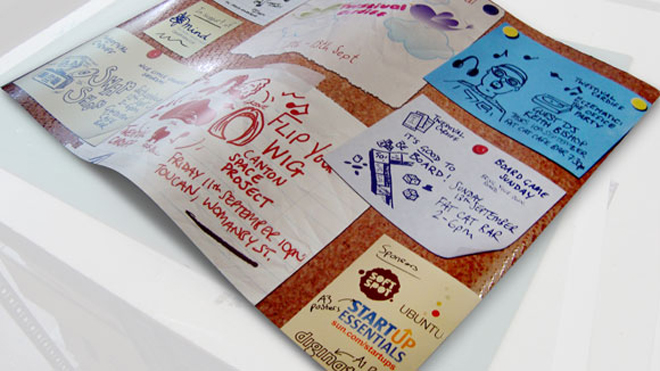 Twestival is a global cultural event organised and promoted via Twitter. Twestival Local events are taking place in cities around the world between 10-13 September 2009, and at diginate.com we're proud to be involved with Twestival Cardiff, who are running events in 5 venues across the city. Attractions include DJs, comedy and board games (!), and it's all in aid of mental health charity MIND.
Twestival Cardiff wanted some of our satin posters with spot gloss varnish to promote the event, and we were more than happy to help. The design features a cork board, pinned with notices about each event. Here at diginate we added a texture to the cork board background, and glossed the event logos and sponsors.
If you're in the Cardiff area I'd heartily recommend you drop by – there'll be loads of good times, and it's all in aid of a great cause.
Here's the web links: