Diginate.com Blog
Behind the Scenes: Hit the streets with Foffa bikes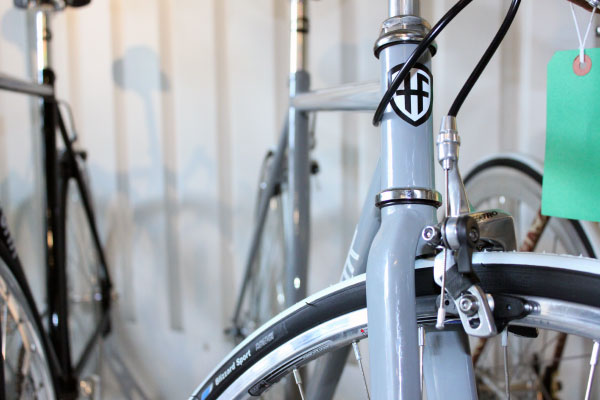 Even if you're not of the two wheeled, sweat your way to work persuasion the Foffa bikes website is guaranteed to evoke a certain degree of retail lust. Browsing the gallery alone is a challenging exercise in restraint, and that's before you've hit the 'Build Your Bike' page. There's a whole lot of brightly coloured steel and rubber on display just begging to be combined into your own unique, personal design. It's fairly hard to resist.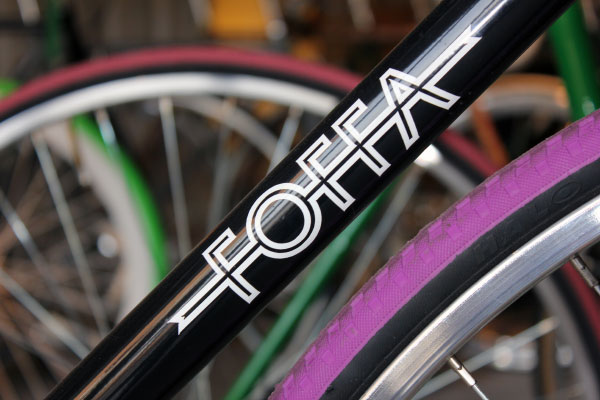 Black Prima frame with purple tires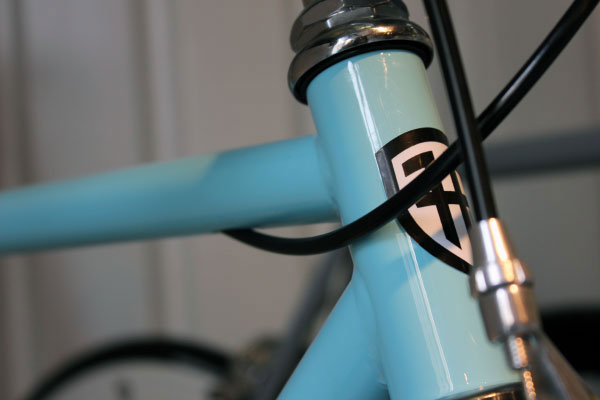 Baby blue Foffa Prima
When you consider the origins of the still-young brand it's unsurprising that their product is so appetising. Take an Italian with a passion for fixed gear bicycles, a jetsetting photographer with an eye for aesthetics, throw them together and hey presto, the resulting start-up has both substance and style in abundance.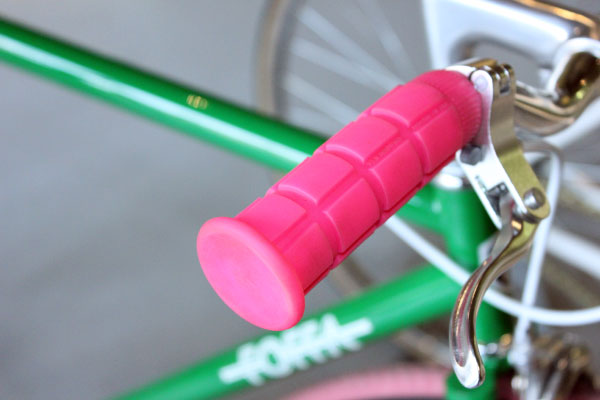 Hot pink grips on a green Prima frame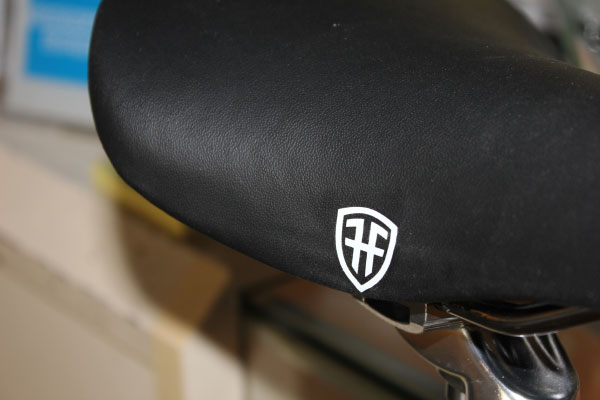 Black Foffa track saddle
In 2009 Dani Foffa was building fixed gear bikes in his East London flat whilst working full time in the city. Enter Tyson Sadlo, photographer of super yachts and celebrity weddings, and all-round larger than life personality. Disillusioned with the experience of buying a specialist 'courier-style' fixed gear bike in London, Tyson found himself on Dani's doorstep. Impressed by the quality of the bikes (at this stage modified and reconditioned racers) and Dani's personal approach to customer service, he bought one there and then. When Dani offered a share of the business in exchange for Tyson's photography and PR skills, Foffa bikes was properly born.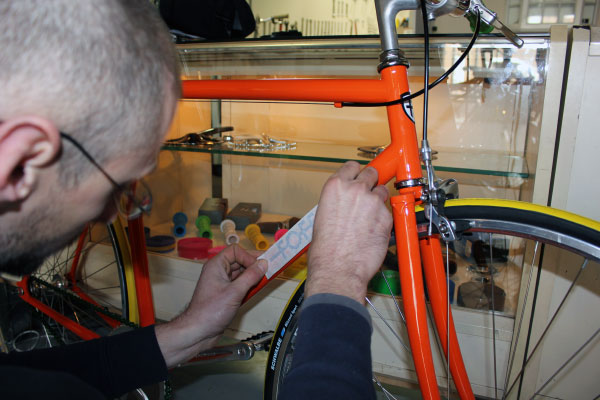 Dani applies the Foffa branding to a new Prima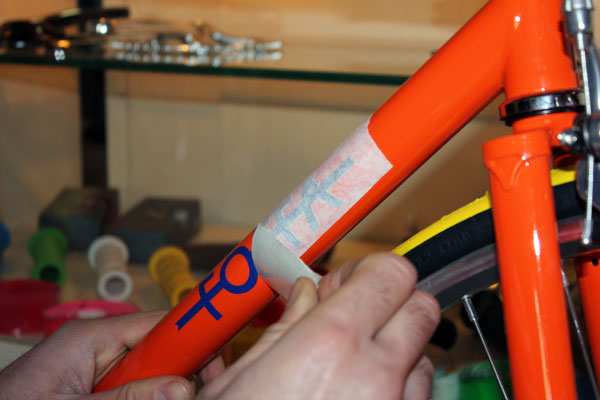 Peeling off the masking tape application layer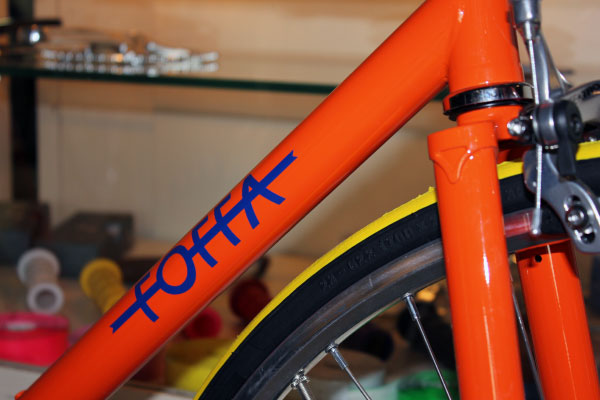 Navy blue branding in place
The company has come a long way from Dani's kitchen table – they now have a slick showroom in an East London railway arch, and a range of superb urban bikes which are shipped all over the world. Along with the original 'Prima' single speed bike (and a new geared version), the company has developed it's own unique frame design which they claim offers single-speed efficiency with all the comfort of an upright Dutch bike. This will become the 'Ciao' range when launched this spring. And that's not all that's new; expanding on Foffa's addictive 'Build a Bike' online configurer you'll soon be able to adorn your fixie with custom artwork from a large catalogue of designs.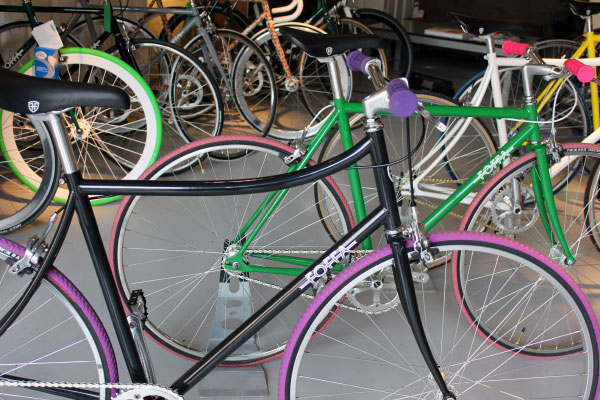 The new Foffa Ciao frame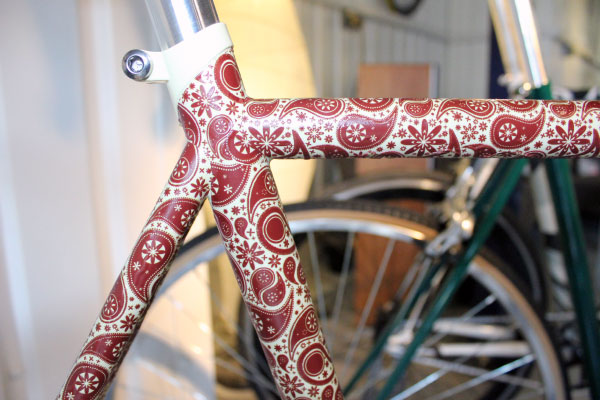 A paisley print Prima frame
From the massive amount of customisable options, free test rides and a 12 month no-quibble warranty Foffa is a genuinely customer orientated bike company. Dani is a true evangelist of cycling, and together with Tyson has built a brand to reflect his love for the pursuit. If you're looking for a healthy, cost-saving and stylish escape from commuter hell this spring you could do a lot worse than seat yourself on a Foffa.
Foffa use Diginate contour cut gloss vinyl stickers for product branding and promotion.
For more information on Foffa visit www.foffabikes.com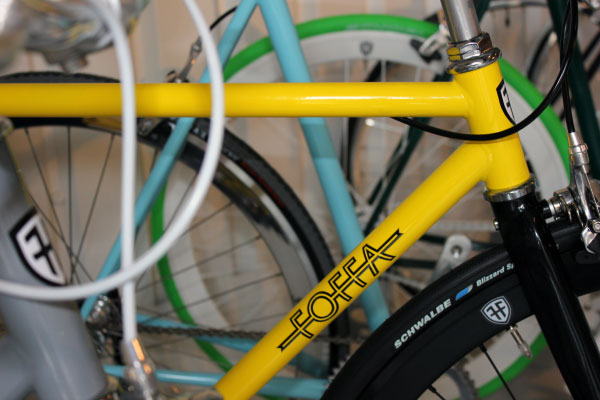 Yellow Prima frame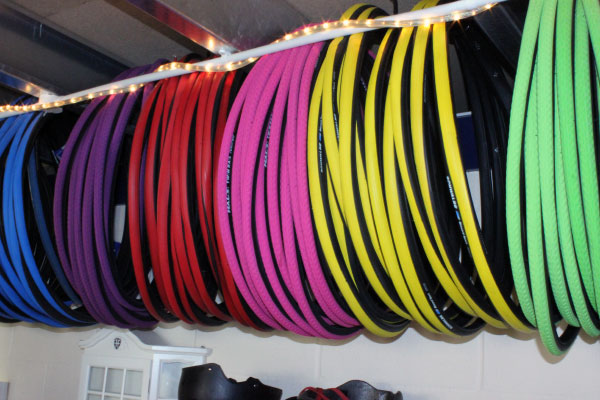 The range of coloured tyres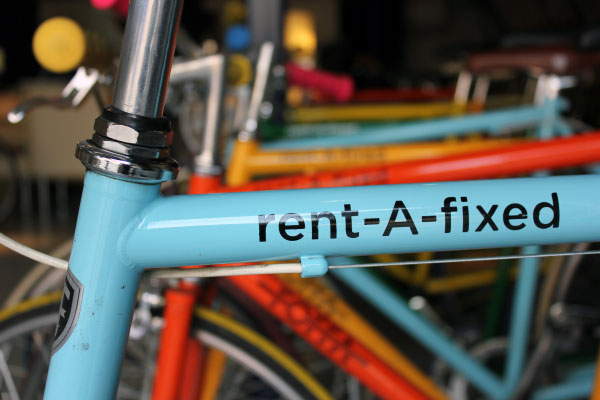 Foffa's 'Rent-A-Fixed' scheme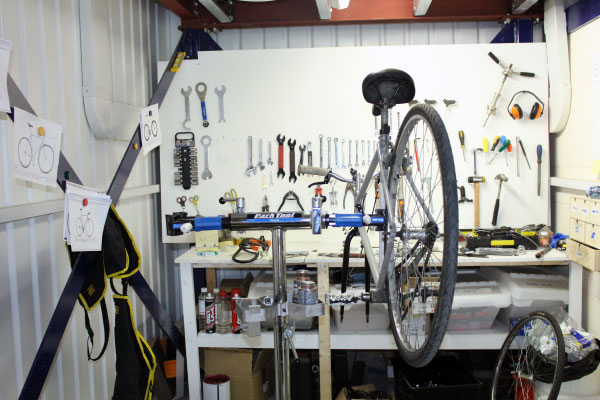 Foffa's repair and servicing workshop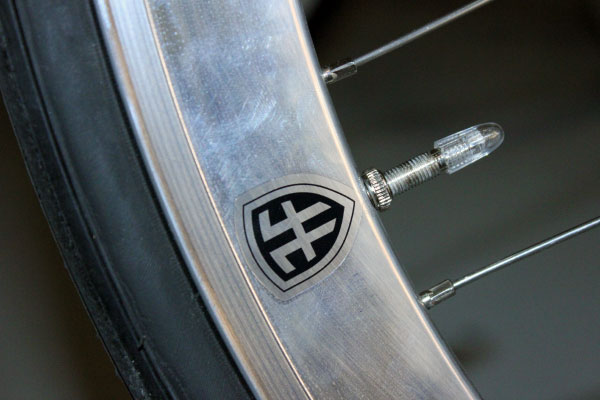 Branded Foffa wheel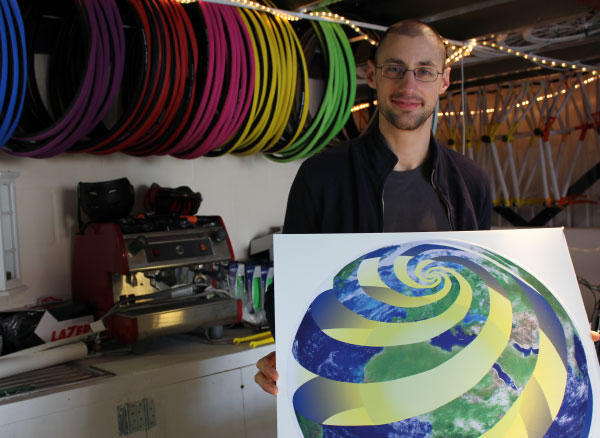 Dani with what is to become a wheel insert. Printed by Diginate.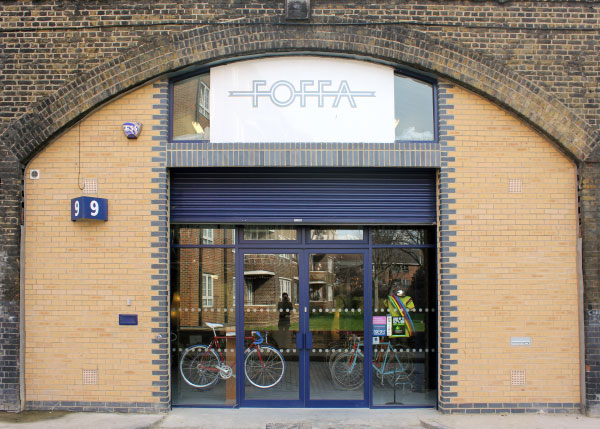 Foffa's East London showroom
'Behind the Scenes' is a series of blog posts showcasing Diginate customers. If you'd like to be featured please Contact Us.