Diginate.com Blog
Behind the Scenes: Freestyle scootering with DOGG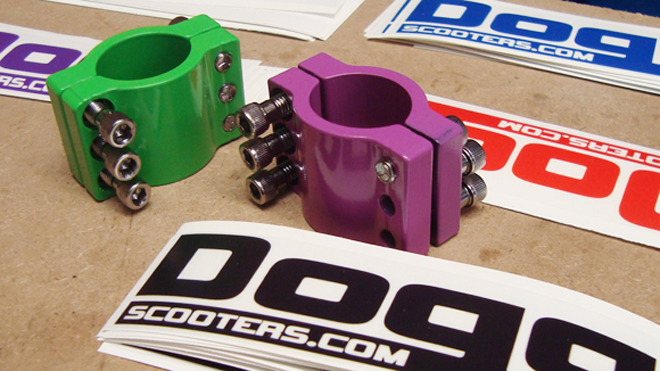 It's an mid autumn afternoon and I'm in Exeter. I've come to meet Darren Carter, co-founder of Dogg Scooters, the UK's biggest freestyle scooter store. I am not 100% sure exactly what freestyle scootering is.
Firstly, scootering is the correct term, I'm assured by Darren. To me scootering sounds more awkward than scooting, but I'm not making the rules, which is great news for the 300,000 people involved in the sport in the UK. To all intents and purposes though, Darren is making the rules; he and his brother Jon more or less invented the sport here, and now preside over a scooter empire of surprising depth and vision.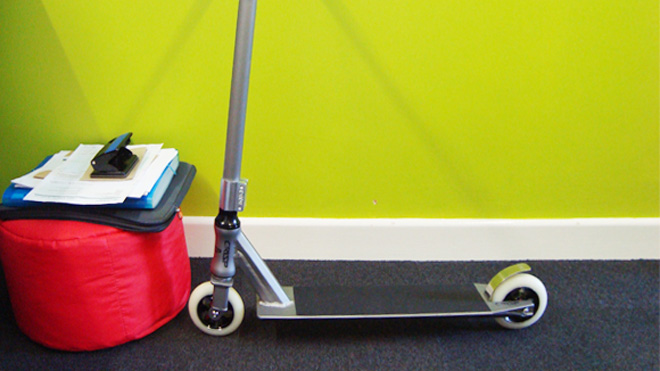 Freestyle scootering is an extreme sport in the vein of skateboarding and bmx-ing; jumps, tricks, bails and bruises. A freestyle scooter is a skinny 2 wheeled pain-inflictor with handlebars and footbrakes. Darren has an appetite for two-wheeled transport – he has recently taken delivery of a BMW S 1000 RR, which just happens to be one of the fastest sport-bikes in the world. Initially, the BMW dealer refused to make the sale, citing Darren's tender age of 21. Now 22, the lighting fast chunk of teutonic metal is his, and, miraculously, he's still alive to polish it. And it's all thanks to Dogg Scooters.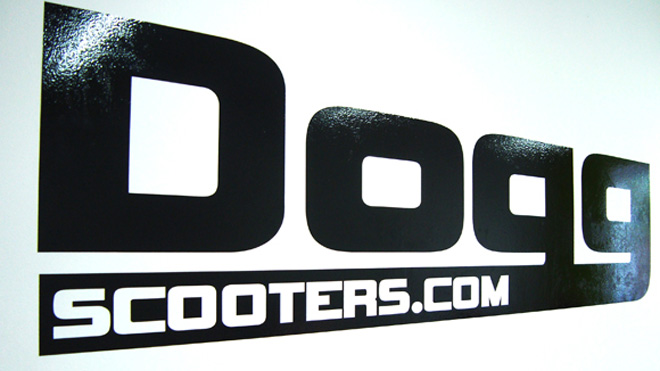 Sitting in the north west of the Devon town, Dogg Scooter's HQ and warehouse look demure from the outside, but inside are awash with primary colours and the enthusiasm of a young company on a steep upward trajectory. It's a family affair; along with younger brother Jon, both of Darren's parents now work at the company such is the demand for their products. Only Spencer the Staffy seems to be taking a backseat role.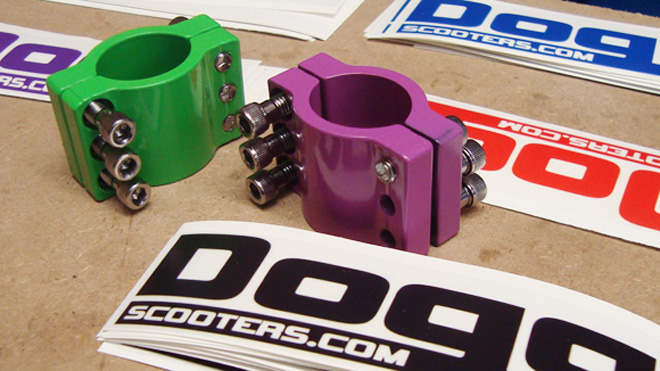 Social networking has been a huge factor in Dogg's success. Their customer base is young, perma-connected social media addicts – Dogg's company facebook page has over 7000 likes and is still growing at a terrific rate. They have never spent a penny on print advertising – the most effective offline marketing they engage in, says Darren, is stickers. The company goes through thousands of them, bundling them with orders, distributing them at events, and plastering almost everything within a square kilometer of their headquarters. Flicking through the first edition of Scooter Nation, a brand new magazine dedicated to the sport, there's a Dogg sticker visible in half the editorial photos. It's saturation marketing at it's finest.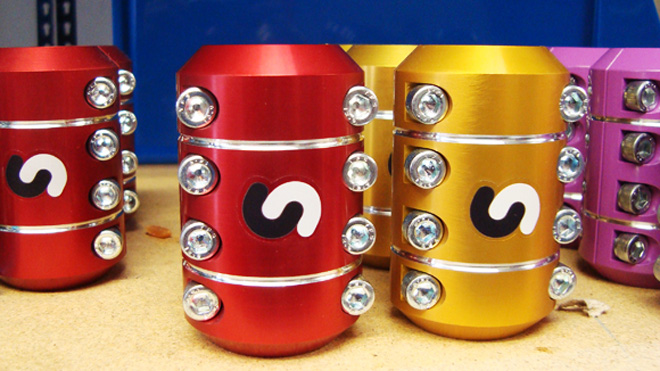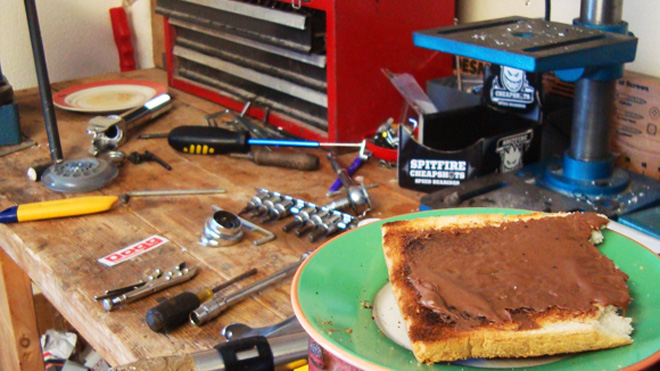 I ask Darren what's next for Dogg Scooters. Believe it or not, there's still a big untapped market in the UK, and the company is going global, selling across the US, Europe and Australia. If that wasn't enough, they've also launched an Australian brand into the UK this year, named Crisp. The first container of one thousand scooters sold out before the product had even landed on British shores.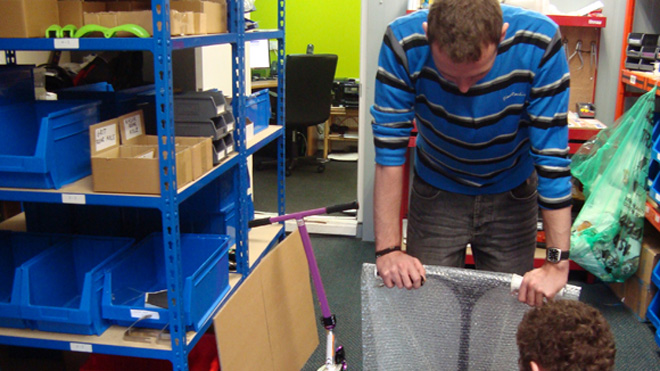 Their product branding, development and marketing is alarmingly effective, yet Darren takes it all in his stride. The sport keeps on growing, and Dogg are very much in control.
Check out the Dogg Scooters online store at www.doggscooters.com
They can also be found at facebook.com/doggscooters